Welcome to the Weekend Watch. Where we try to point you towards the best ways to spend your viewing time (or, at least, steer you clear of the garbage).
Movies
The Girl on the Train
Loren: That's a very different trailer than the other one I saw. This definitely has me interested (I didn't read the book) but I'll probably wait until HBO.
RDT: Just read what Rick wrote below. Though I will probably see it eventually.
Rick: Having already read the book (which is worth it, but it's not as shocking as the advertising might lead one to believe), I'm unlikely to see this. For what it's worth, I think Emily Blunt, who I otherwise enjoy, is miscast as the lead, and I have a feeling the dueling perspectives from the book aren't going to translate well to the screen. Just my two cents.
Jen: I can't imagine it's as shocking as they are billing it to be. This looks like it could be great, or it could be a.. Standard issue thriller. I might need some reviews to really help me decide if this is worth my theater-going time.
---
The Birth of a Nation
Loren: It's rare that I use my entertainment time to tackle extremely heavy subject matters. The performances look good and the story it's based on is a truly important tale. (Note: I knew nothing about the real world scandal the filmmakers were accused of, and based my opinion on the trailer alone.)
RDT: Once again, Rick sums up my own feeling pretty well.
Rick: The story of Nat Turner's rebellion is a compelling one, but I'm having a hard time getting past the whole thing about the creative team having run a train on a girl while in college. It's the age old "separating the art from the artist" conundrum. Even if I do see this, I'm going to be thinking about the scandal the entire time.
Jen: I have a lot of feelings about this film and am having a big internal crisis on whether to see it. The trailer does make me want to check it out, but see Rick's note above, it's hard to support. Will it be as good as the hype and dispel the non-film related criticism of its auteur? I can't say and so I continue to be torn on this.
---
Middle School: The Worst Years of My Life
Loren: This movie is suuuuper not for me and that's a little sad because I like Andy Daly, Retta, and Lauren Graham.
RDT: "I don't have to see it, Dottie. I lived it."
Rick: In a word: No.
Jen: I bet my 9 year-old nephew will LOVE this. I, however, am not the target demo on this one. Pass.
---
The Greasy Strangler
(Limited) 
Loren: What. The. Actual. Fuck.
RDT: I have no idea what I just watched.
Rick: I…I…Hmmm…Is…is this a movie within the Tim & Eric movie? I mean, look. I'm not afraid to watch some weird shit. I've seen at least three movies where someone gives birth to a fully grown person. It'll probably be a tough run, but I feel like I'm up to the challenge of sitting through this.
Jen: I can't imagine myself even sitting through the full trailer for this, let alone the entire film. I made it about halfway before turning it off.
---
Blue Jay
(Limited)
Loren: This looks pretty sweet and I do like both Sarah Paulson and Mark Duplass. I agree with RDT (below) the black and white seems pretentious and I'd add unnecessary.
RDT: I've enjoyed other things the Duplass brothers have done. So I'm sure I'll see this eventually. (Though the black & white does seem a little pretentious…)
Rick: This movie is going to break my heart, isn't it? I can just feel it.
Jen: When you look up Indie Film in the dictionary there's just a screen grab from this movie. That being said, Sarah Paulson rarely makes a poor choice so I might end up catching this on streaming.
---
As I Open My Eyes
(Limited) 
Loren: I know too little about this subject for me to weigh in except to say I will most likely not see this movie.
RDT: I will just simply say that this is not for me, but I hope those that it is for enjoy it.
Rick: *reads Jen's entry* Yep. Exactly that.
Jen: This really looks great. Tying the Arab Spring in with a woman's coming-of-age, for some reason, really appeals to me. I'm in for this.
---
Passage to Mars
(Limited) 
Loren: Very cool. Though, it does seem kinda like two different movies. That being said, I'm in.
RDT: This looks pretty cool. Count me in.
Rick: Already added this to my on-demand queue.
Jen: I kept waiting for the sci-fi twist to this but it never came. Somehow that's even more unsettling to me.
---
Godzilla Resurgence (Shin Godzilla)
[Limited] 
Loren:  
RDT: I've never seen an "original" Godzilla movie. Maybe this will be my first….?
Rick: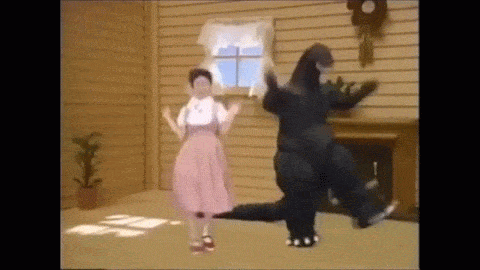 Jen: I wish this one were up higher back when I was more likely to have a pithy comment. But for realsies, I would totally see this. Even though I've always been a Gamera gal.
---
https://www.youtube.com/watch?v=tgE8m4mA0lk
Thank You for Your Service
(Limited) 
Loren: I have nothing glib to say. This is an important topic that I feel needs more attention.
RDT: A serious topic worth more discussion. I'll add it to the ongoing list of docs I need to check out (but maybe higher up on that list).
Rick: Veteran affairs is absolutely the weakest aspect of our nation's military. I'm glad it's getting more attention. Hopefully this will do some good.
Jen: This is heartbreaking. I don't know if it's too heartbreaking for me to sit through, but I'm going to try.
---
Better Off Single
Loren: This is another one of those movies that has a fun cast but is probably pretty bad.
RDT: Dear Hollywood, can we please stop doing the "different outfits in front of the mirror, each with a pithy comment" montage? Thanks! Other than that, nothing about this trailer resonated with me, and I am (perpetually) single.
Rick: Oh God. RDT's right. That mirror thing is super irritating. Not that I would see this otherwise, but man, that mirror bit…
Jen: To quote myself a few days ago when I heard this movie existed, "Aaron Tveit AND Kal Penn??????????? (insert swoon emoji here)"
---
TV/Netflix/Blu-Ray
https://www.youtube.com/watch?v=V66F3WU2CKk
13th
(Netflix/Limited in Theaters) 
Loren: I again have nothing glib to say. This is an important topic that I feel needs more attention.
RDT: Another serious topic, also worth more discussion. I'll add it as well to the ongoing list of docs I need to check out.
Rick: I learned a bit about this subject when I was doing research on marijuana prohibition for a job I worked on earlier this year. I'm anxious to see something that dives into it in far greater detail.
Jen: As evidence of my white privilege, I'd never even considered this connection. Ava DuVernay is the perfect choice for this and I am excited to watch this, even as I'm enraged that it's a story that needs to be told.
---
So that's your upcoming weekend in review. Let us know what you saw, liked and/or hated.
As always, you can find us on Facebook at facebook.com/hollywoodpicturenews, or @HWPicNews on Twitter. And send in your questions/comments to questions@hollywoodpicturenews.com.
From Hollywood,
–Loren, RDT, Rick, and Jen