Welcome to the Weekend Watch. Where we try to point you towards the best ways to spend your viewing time (or, at least, steer you clear of the garbage).
Movies
Underworld: Blood Wars
Loren: Huh, I guess it's good to see Len Wiseman working, and by that extent Kate Beckinsale.
RDT: There have been 5 of these?!?!?!?
Rick: Listen, I'm all for Kate Beckinsale showing up in skin tight outfits, but I'm not sure it needs to be in yet another Underworld movie. I guess trying to get blood from a stone is all Sony Pictures is capable of these days.
Jen: Even Kate Beckinsale's got boat payments nowadays. Also, want to feel old? The first of these movies came out 14 years ago.
---
I, Daniel Blake (Limited)
Loren: I don't know what to say about this one. It's an important topic and it looks like it handles it well enough but I don't think I'm going to see it.
RDT: This looks interesting, but I'll be honest, I doubt it's gonna stay on my radar.
Rick: I have a few of Ken Loach's films in my library that I, unfortunately, haven't gotten around to yet. I'm compelled to dig them out before going to see this.
Jen: For a good few seconds I thought this might be a really well-shot documentary. I doubt I'll see it but it does feel worth seeing.
---
The Ardennes (Limited)
Loren: They used the pull quote, "Boasting intense performances… to the max." They thought that was a good quote to use. I'm out based on that alone.
RDT: This one isn't for me.
Rick: Reminds me a bit of Nicolas Winding Refn's Pusher, but it looks different enough that I'll give it a go.
Jen: I feel asleep a little during this trailer. To be fair, I was watching it around 8:30pm.
---
Railroad Tigers (Limited)
Loren: This looks fun, like a Jackie Chan version of a Stephen Chow movie. I'll check it out once it hits streaming.
RDT: I can't remember the last time I saw a Jackie Chan movie (that didn't also have Chris Tucker or Owen Wilson in it). I have nothing else to add.
Rick: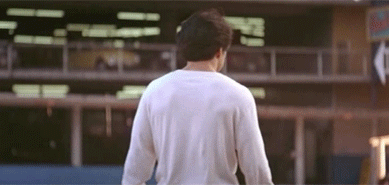 Jen: This looks pretty fun. I'm impressed that Jackie Chan is still Jackie Chan-ing at the age of… RDT, help me out here… old?
---
Arsenal
Loren: Good for you Vinny Chase. Glad to see that Medellin didn't ruin your career. Shouldn't John Cena be in this movie. Also, why does Nick Cage look like Tony Clifton?
RDT: I was into this pretty much right up until the Nicolas Cage reveal, which is something I could probably say about any recent Cage movie.
Rick: I want to use this shot of Nicolas Cage for the dust jacket photo of my autobiography:
Jen: Enough about Nicolas Cage, can we talk about chubby, bad guy with a heart-of-gold John Cusack? Oh what have they done to you Lloyd Dobbler?
---
Between Us
Loren: Meh.
RDT: I feel like I've seen this movie a dozen times before.
Rick: I like these actors but…*half-hearted shrug*
Jen: That sure is a trailer for a movie alright!
---
TV/Netflix
https://www.youtube.com/watch?v=wNFFleycS8k
One Day at a Time
Loren: Schneider?
RDT: I hear it's good, but I have enough tv to catch up on.
Rick: By all accounts this is actually a worthwhile update to the original series, but I'm never going to watch it.
Jen: Loren took my original comment. Looks better than Fuller House so a step in the right direction sitcom-wise for Netflix.
---
So that's your upcoming weekend in review. Let us know what you saw, liked and/or hated.
As always, you can find us on Facebook at facebook.com/hollywoodpicturenews, or @HWPicNews on Twitter. And send in your questions/comments to questions@hollywoodpicturenews.com.
From Hollywood,
–Loren, RDT, Rick, and Jen