Welcome to the Weekend Watch. Where we try to point you towards the best ways to spend your viewing time (or, at least, steer you clear of the garbage).
Movies
John Wick: Chapter 2
Loren: The original was surprisingly good (even after starting the movie with puppy murder). I love the world they've created with the assassin's hotel and code of conduct. I look forward to seeing this.
RDT:
Rick :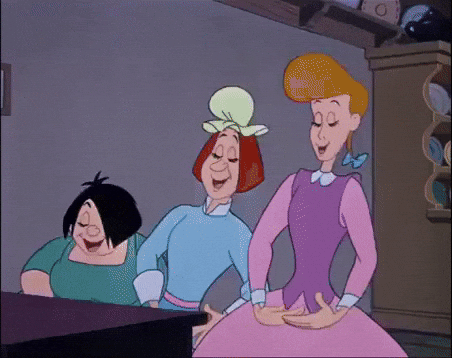 Jen: I didn't see the first one, but listening to the Hollywood Picture News podcast has pretty much filled me in on the backstory. I'm a strong maybe on this.
---
Fifty Shades Darker
Loren: Not only am I not the audience for this movie, I'm having trouble trying to figure out who is.
RDT:
Rick: Nope. Not even a little bit.
Jen: Maybe when it's on HBO Go and my husband is out of town and I just scroll through to the naughty bits? Nah, probably not even then.
---
The LEGO Batman Movie
Loren: Look, LEGO is my jam. I have a suspiciously large collection for an adult. That being said, comedy Batman is not my favorite kind of Batman. This does look pretty great though, a decent send up of the DCEU. Plus, it doesn't hurt that we got a bunch of rad LEGO sets out of the deal.
RDT:
Rick: My sincerest hope for this movie is that they manage to sneak in some kind of dig at the terrible live-action DCU movies.
Jen: We just got a LEGO Batman cup as the toy in a Happy Meal yesterday and my daughter is very interested. Holy cross-promotional tie-ins! That aside, yes, this looks cute (in a positive not pejorative way) and I will be seeing it.
---
A United Kingdom (Limited)
Loren: I won't lie that this doesn't seem like a movie I'd rush out to go see. I do think this is an interesting story to be told. Maybe I'll catch it down the line but I would guess it falls off my radar.
RDT: Ok, I'll stop with the gifs (I couldn't find a good one for this anyway…). I saw this trailer in the theater the other day. Looks interesting. I doubt I'll rush to see it, but I may catch it eventually.
Rick: This appeals to what's left of the romantic in me. Also, David Oyelowo is a font of talent. He's one of those actors who is a joy to watch no matter how good the film is.
Jen: I saw this trailer in the theater about a week ago and it melted my cold, dead heart. I looked into the true story behind this and was fascinated. This might be the rare "date night" movie for my husband and I.
---
Land of Mine (Limited)
Loren: I get it. Land of MINE.
RDT: I'm kinda burnt out on war movies.
Rick: Having to do explosive ordnance removal is a terrifying prospect in a modern setting. I can't imagine having to do it at the tail end of the 1940s. Apart from that peaking my interest, this has echoes of some of the best "children in wartime" movies. Empire of the Sun, The Tin Drum, and Au revoir las enfants, come to mind. And, not for nothing, the film has won accolades worldwide and is currently up for Best Foreign Film at this year's Oscars. I'll be making time for this one.
Jen: There is a certain WWII film fatigue (get it?) that RDT references here. However, this is a story I've never seen or heard anything about. I'm curious enough to check it out.
---
Tanna (Limited)
Loren: Yeah, I can see why this won the cinematography award in Venice, but I doubt I'll catch this one.
RDT: This looks gorgeous, but it's just not for me.
Rick: If I didn't know any better I'd swear this was a Terrence Malick movie. This feels like one to take in in the theater.
Jen: What RDT said.
---
Mr. Gaga (Limited)
Loren: Yeah, I can see this being added to the Doc Doc™.
RDT: I know nothing about dancing, other than that I'm not very good at it. I'm intrigued. This might make it onto my own Doc Doc™ or I might forget about it completely.
Rick: I'm forever impressed with people who can dance, particularly on the professional level. I may not catch this in theaters, but it'll stay on my radar.
Jen: This reminds me a lot of Pina, which is an amazing documentary and a favorite in our household. We'll see if it lives up to that.
---
TV/Netflix
https://www.youtube.com/watch?v=T9kDgMNNNQg
Michael Bolton's Big Sexy Valentine's Day Special (Netflix)
Loren: I was going to ask if he was going to tell the tale of Capt. Jack Sparrow and then BOOM! piano ballad. I think I know what The Lady™ and I are watching this weekend.
RDT: I enjoy celebrities that don't take themselves too seriously. Michael Bolton is one of those celebrities. So, given the transitive property (if a=b and b=c then a=c, math!), I guess I enjoy Michael Bolton…?
Rick:
Jen: I don't believe in ghosts, but I can't resist Michael Sheen's take on Bob Fosse or the promise that I'll be making love soon. 100% in.
---
David Brent: Life on the Road (Netflix)
Loren: I'll go ahead and say that David Brent's awkwardness is so much more… I don't know… visceral than Michael Scott's. It's much harder to watch. I don't know if I could take this whole thing. I'll add it to the queue but I don't know if I'll ever get to it.
RDT: I dunno. I'm more Michael Scott than David Brent. Maybe, if the reviews are good.
Rick: The only version of the The Office I watched was the original BBC series, so I'm already a mark for this. Here's hoping it's as much fun all these years on.
Jen: I love the BBC version of The Office, and I LOL'd several times watching this trailer. That being said, The Office worked well because Tim and Dawn were such a grounding influence. I'm hoping the band members will be featured enough to make David Brent's antics bearable, if cringe-worthy.
---
Abstract: The Art of Design (Netflix)
Loren: Very interesting. I think that'll get added to the queue as well.
RDT: Ooohh, I liked that trailer. I know nothing about design, which is unfortunate given I work for an advertising agency. This is definitely on the list and may even be watched this weekend.
Rick: Now that I'm surrounded by art and artists of all stripes at work, I'm even more in tune with the craft of creation. This is going in the queue.
Jen: Yes, this looks fascinating. I'm onboard.
---
Last Week Tonight with John Oliver – Season 4 (HBO/HBO Go/HBO Now)
Loren: 
RDT: Now, more than ever, John Oliver.
Rick: John Oliver, I've missed you. Welcome back.
Jen: SQUEAL!!!!! If I knew how to use gifs I'd put one here of an adorable animal doing something happy and adorable.
---
https://www.youtube.com/watch?v=qSZ_ofVH-oE
Girls – Season 6 (HBO/HBO Go/HBO Now)
Loren: 
RDT: Sorry, but I hate this show.
Rick: I tried watching this back in its first season and couldn't connect with it. Now that the series is coming to a close I may try again and binge the whole lot.
Jen: I've gotten this far, so I'm going to finish it out. I went from liking this series, to hating it, to loving Adam Driver in it, to just quietly accepting that I will eventually see every episode. I will say there are some amazing performances in here, Peter Scolari, Andrew Rannells, Alex Karpovsky… I'm sensing a pattern here…
---
So that's your upcoming weekend in review. Let us know what you saw, liked and/or hated.
As always, you can find us on Facebook at facebook.com/hollywoodpicturenews, or @HWPicNews on Twitter. And send in your questions/comments to questions@hollywoodpicturenews.com.
From Hollywood,
–Loren, RDT, Rick, and Jen