Welcome to the Weekend Watch. Where we try to point you towards the best ways to spend your viewing time (or, at least, steer you clear of the garbage).
Movies
Logan
Loren: This is a forgone conclusion.
RDT: Already have tickets.
Rick:
Jen: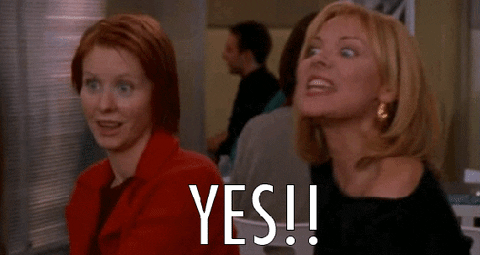 ---
The Shack
Loren: No. Just, no.
RDT: Jesus himself would have to reappear in front of me and tell me to see this movie. And even then, I'd be all "But I was gonna see Get Out…"
Rick: *trope alert siren blares*
Jen: 100% Nope.
---
Before I Fall
Loren: I'm all good on The Edge of Destination Groundhog thanks.
RDT: So, teen drama Groundhog Day? Pass.
Rick: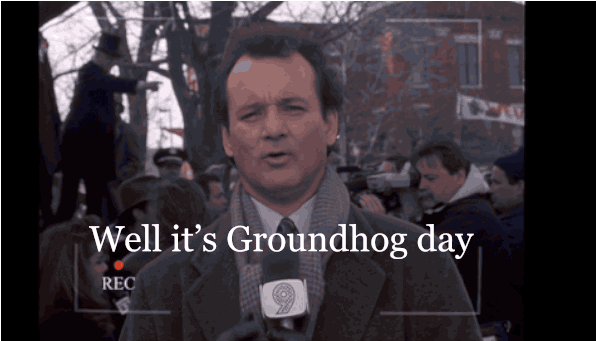 Jen: What RDT said.
---
Table 19 (Limited)
Loren: The Romeo and Juliet gag is the only thing funny in that trailer. Sorry Anna Kendrick.
RDT: I like Anna Kendrick a lot. I have nothing else of note to say about this movie.
Rick: Beh. No.
Jen: Meh. Maybe? On TBS on my couch when my child has gone off to college?
---
The Last Word (Limited)
Loren: I didn't finish this trailer. This is not my type of movie.
RDT: The Last Word is "thanks." The second to last word is "no." So… no thanks.
Rick: I feel like I took the entire journey with these characters in the trailer. I think I'm good.
Jen: Meh. Maybe as a double feature with Steel Magnolias since Shirley McLaine is basically playing the same character.
---
My Scientology Movie (Limited)
Loren: Scientology gives me the willies, but this could be the fun version of Going Clear. Maybe.
RDT: I kinda got my fill of Scientology from Going Clear.
Rick: Going Clear! That was the name of that other Scientology movie! Thank you, gents. I have yet to see that, but would like to. This? Maybe?
Jen: I like the British spin on Scientology, which is such an American phenomenon. I look forward to checking this one out.
---
Donald Cried (Limited)
Loren: Cringe comedy is so hard to pull off. This doesn't look like it achieves its goal.
RDT: I'm getting burnt out on two things (cinematically, at least). The first is World War II movies. The second is wacky character indie movies. This might be good, but it doesn't feel unique. It feels like it's trying to be unique.
Rick: I'll say one thing for Donald: he has some awesome posters on his walls. That Force Five window card is tough to find. Oh, right…the movie. Ehhh. It feels like a wacky version of Chuck and Buck to me. Not sure that I need that in my life.
Jen: Meh. This is not for me.
---
Junction 48 (Limited)
Loren: I know myself. I will never see this movie.
RDT: I literally have no feelings about this.
Rick: *reads RDTs entry* Same.
Jen: Mmmmmmeeeeehhhhh.
---
Contemporary Color (Limited)
Loren: I was in a drum corps when I was young and we went to a couple competitions with our color guard. They were never even remotely like this.
RDT: I'm sure this is a very worthwhile documentary (about a subject I have no interest in).
Rick: This feels more like a 'folding laundry' than a 'run out and see it' documentary.
Jen: You know what I'm going to say here, don't you? Maybe it's just the long work day talking. Maybe it's the slight cold I'm developing. Maybe I've lost all feeling about movies. But… meh.
---
Catfight (Limited)
Loren: It's like Trading Places meets They Live but not as good as that concept. I think I'll just watch the inevitable YouTube compilation of all the fight scenes instead.
RDT: Anne Heche is cray, y'all.
Rick: Disappointed this did not devolve into full on Foxy Boxing. Joking aside, why do we need to see Anne Heche and Sandra Oh beat the bejesus out of each other over super petty reasons? Am I missing something?
Jen: Well this is decidedly NOT meh. Not sure if I'll see it, but it is ANTI-meh, for sure!
---
Streaming/TV
https://www.youtube.com/watch?v=Ux-x1GnUuqY
Amy Schumer: The Leather Special (Netflix)
Loren: I like Schumer but her last stand up left something to be desired. I'm sure I'll watch this eventually.
RDT: Hot take. I don't find Amy Schumer all that funny anymore. But, curiosity will get me to add this to my queue regardless.
Rick: I should get used to having stand up specials in the Weekend Watch. Apparently Netflix is going to release one a week for the rest of the year. Like most of my previous write ups for this genre, this one amounts to a ¯\_(ツ)_/¯
Jen: I go back and forth on Amy Schumer. I didn't LOL at anything in this trailer, but I'll likely give this a chance.
---
National Treasure (Hulu)
Loren: Too real for my taste.
RDT: I'm on the same fence as Jen (see Jen's comments below). Also, I have too much tv to watch.
Rick: I'm curious, but since I never think of Hulu when I'm looking for something to watch, this will probably fall off my radar. Also, I want a third National Treasure movie.
Jen: So this is NOT a Nicholas Cage movie? Could be an interesting look at the post-Cosby era, but also might be a bit too much for a light Hulu viewing. I'm on the fence.
---
So that's your upcoming weekend in review. Let us know what you saw, liked and/or hated.
As always, you can find us on Facebook at facebook.com/hollywoodpicturenews, or @HWPicNews on Twitter. And send in your questions/comments to questions@hollywoodpicturenews.com.
From Hollywood,
–Loren, RDT, Rick, and Jen