Welcome to the Weekend Watch. Where we try to point you towards the best ways to spend your viewing time (or, at least, steer you clear of the garbage).
Movies
Ghost in the Shell
Loren: I mean, it looks visually amazing, but early reviews are not stellar. I may just rewatch the anime instead. Too bad.
RDT: I'll probably see it eventually, but I really have no feelings about this movie at all.
Rick: I outlined my feelings on the whitewashing controversy in this week's podcast (Go listen to our podcast! –RDT), so I won't go into it here. I do plan on seeing this. It's mostly out of curiosity. I don't know that the original anime (and subsequent movies/series) can be topped, but I want to see how the creatives went about the adaptation.
Jen: What RDT said, this seems, fine… I'll probably watch it once it's streaming somewhere to check it out..
---
The Boss Baby
Loren: Nope.
RDT: No thank you.
Rick: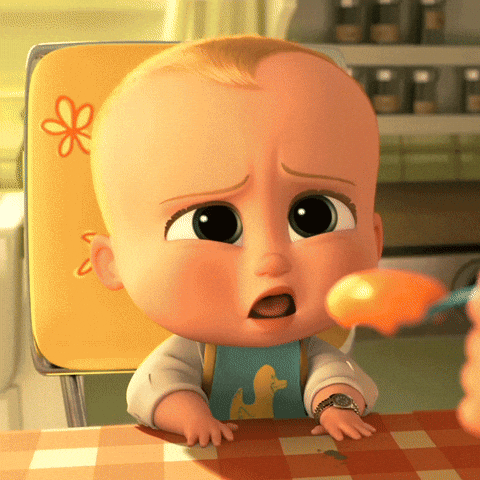 Jen: Whenever my daughter sees anything related to this movie she says "baby MAD" and I agree with that assessment. I asked her if she wanted to see the "MAD baby show" and she said "no, Moana," so there you go.
---
The Zookeeper's Wife
Loren: No thanks. I don't need to watch a movie that has Nazis and the potential for animals being bombed. I'm good.
RDT: Yeah, I'm all set with this.
Rick: I want to see this (mostly for the cast), but I feel a little bad for Daniel Brühl. He seems to have been pigeonholed since Inglorious Basterds. It's unfortunate. He's a talented actor who has more in him than being the go-to Nazi. Hopefully he can pull a Ralph Fiennes and move beyond the stereotype and carve out a memorable career.
Jen: Should this have come out in the fall? This feels like a winter movie, not a spring one. I'm fine with this existing but I probably won't see it.
---
Naam Shabana
Loren: I didn't see Baby so I feel like I may be lost. Is this like Lady Indian Jason Bourne?
RDT: That one guy's wig looks awful. I have nothing else to contribute.
Rick: I kept getting the a vibe of American 80s action movies mixed with the same era of Hong Kong action films. You're playing right into my heart, makers of Naam Shabana.
Jen: RDT, is there an American remake in the works?
---
Cezanne et Moi
Loren: This looks like a very interesting story that I'll never see.
RDT: I've said it before and I'll say it again (and again and again…), if it's good, I'll watch the mediocre American remake. If not, meh.
Rick: This is a weird comparison to make, but this looks like the movie (to some extent) that I was hoping to get out of David Cronenberg's A Dangerous Method. I may not catch this in theaters, but it will stay on my radar.
Jen: This looks interesting, I'm giving it a strong "maybe I'll see it someday."
---
Carrie Pilby [Limited]
Loren: That actually looks surprisingly sweet, and has a great cast. It's a solid maybe from me.
RDT: I really liked that trailer. If it stays on my radar, I'll give it a watch when it goes streaming.
Rick: I'm in for this. Bel Powley was excellent in the criminally underseen Diary of a Teenage Girl, so I'm keen to see what she does here.
Jen: This looks cute. Almost too cute. Maybe?
---
Despite the Falling Snow [Limited]
Loren: This looks to be a compelling story about communism. The Charles Dance stuff looks a lot like one of the other movies we recently looked at here. I just don't remember which one.
RDT: Looks like it might be good, but it just didn't grab me.
Rick: I enjoy me a good Cold War thriller. Throw a little romance in there and I'll easily harken back to some of my favorite WWII-era spy affairs. Again, maybe not in theaters, but it will stay on my radar.
Jen: This looks like a cross of Bridge of Spies and Allied. I am not feeling strong things for any of this stuff this week – this looks… fine.
---
I Called Him Morgan [Limited]
Loren: I didn't really get much from that trailer. I don't know if that's a good thing or a bad thing. It could be a fascinating story.
RDT: Interesting trailer, but yeah, I got nothing.
Rick: That trailer is not strong, but it planted enough of a seed that made me want to hear the rest of the story.
Jen: This is a very simple trailer but I feel like there's an interesting story here. I'd give it a watch.
---
The Blackcoat's Daughter [Limited]
Loren: Creepy. I like it. A24 really knows how to pick 'em.
RDT: Even though I don't do horror (though this doesn't look like straight up "blood on the walls" horror), A24 has yet to steer me wrong. I'm sure this'll stay on my radar and I'll give it a watch when it streams.
Rick: The only thing that gives me pause is the fact that it took well over a year for the film to find distribution. That doesn't necessarily mean much, but usually when that happens it means the movie is a hard sell. I'm all for something that the mainstream isn't too keen on, but I'm going in with cautious optimism.
Jen: Yes, this looks super creepy and fun and cool and I love the cast. Count me in for this one.
Streaming/TV
Five Came Back [Netflix & Limited in Theaters]
Loren: Wow powerful stuff. I'm normally with RDT and a bit spent on WWII stuff but this is a very interesting take.
RDT: I'm more burnt out on WWII movies. I could get down with a good WWII doc, which this definitely looks to be.
Rick: Yep. Already in the queue.
Jen: This looks like a Friday night Netflix doc in my house for sure. Adding it to the queue.
---
13 Reasons Why – Season 1 [Netflix]
Loren: That felt like Riverdale meets Veronica Mars, which is right up my alley. I currently have a TON of TV that I'm watching so this may get put off to the wayside but if I can remember it I might check it out.
RDT: If the buzz is good, I'll give it a shot. If not, it'll go the way of Flaked, Marco Polo, Narcos and all the other Netflix originals I've never checked out.
Rick: I know nothing about the source material, but the trailer piqued my interest. I'll throw it in the queue.
Jen: I remember this book and feel like it was a bit more a serious study of suicide than the sort of glossy, Pretty Little Liars-sort of thing they're showing here. I'll try the first episode but if they're trying to lighten up a suicide movie with sexy intrigue, I'm out.
---
Jo Koy: Live from Seattle [Netflix]
Loren: You guys know I love standup, but I know nothing about Jo Koy. The jokes in the trailer were kinda funny but probably not enough for me to check this out.
RDT: Yeah, what Loren said.
Rick: Meh.
Jen: Meh, probably no.
---
Harlots – Season 1 [Hulu]
Loren: I don't think this show will be for me.
RDT: I only watch one Hulu original, Casual, which is pretty good. But this just doesn't grab me. Pass.
Rick: There's something wonderfully trashy about this whole thing that appeals to me (hey, it can't all be high art and deep thinking). I'll keep an eye on this.
Jen: I don't have Hulu, but if I did I'd give this a shot. It's an interesting idea and I've heard some decent buzz. Anyone got a Hulu password?
---
As always, you can find us on Facebook at facebook.com/hollywoodpicturenews, or @HWPicNews on Twitter. And send in your questions/comments to questions@hollywoodpicturenews.com.
From Hollywood,
–Loren, RDT, Rick, and Jen