Welcome to the Weekend Watch. Where we try to point you towards the best ways to spend your viewing time (or, at least, steer you clear of the garbage).
Movies
The Fate of the Furious
Loren: This is the obvious choice. I don't even need to say any more than that.
RDT: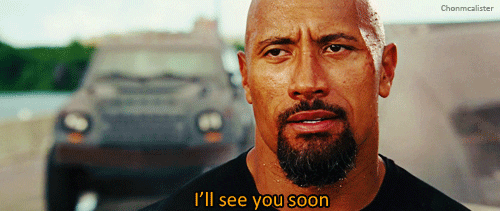 Rick: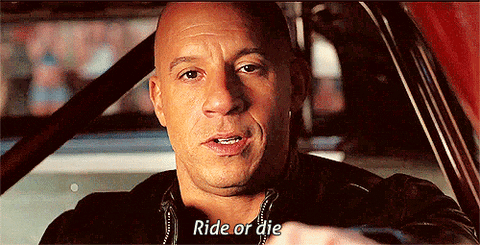 Jen: I have a confession to make, I've never seen a F&F film. This trailer, however, is bananas and makes me want to dig right into a bag of popcorn. Maybe I'll have RDT give me his famous F&F lecture before I head into the theater.
---
The Lost City of Z (Limited)
Loren: That actually looks pretty ok. It's not a rush out to the theater kind of deal for me, but if reviews are good I may check it out streaming.
RDT: I'll probably wait until it hits Prime (which I'm assuming it will, since it's an Amazon Studios produced flick), but I'll definitely check it out.
Rick: Oh yeah. I'm into this. Sign me up.
Jen: What RDT said, this looks pretty interesting but I can't imagine dragging myself to the theater for it. Also, it took me till the very end of the trailer to realize it's the British Z – Zed, that completely changes the title.
---
Norman: The Moderate Rise and Tragic Fall of a New York Fixer (Limited)
Loren: While this doesn't look bad by any stretch, I can't see myself taking the time for it.
RDT: Stellar cast and Richard Gere going way outside his box. I won't rush to see it, but like Rick said below, it'll stay on my radar.
Rick: I have a feeling I know where this story is going, but I bet the cast will carry it well. I'll keep it on my radar.
Jen: Interesting, there's a very Woody Allen feel to this one – in a good way. I'm curious enough I might give it a whirl, but, like the others, no rush on this one.
---
My Entire High School Sinking Into the Sea (Limited)
Loren: This looks pretty funny and weird but I think the animation style might become too much for 90 minutes.
RDT: Maybe as a 5-10 minute short, sure. But like Loren said above, I'm not sure I can stand that animation style for feature length.
Rick: This is right in my wheelhouse.
Jen: I am surprising even myself by saying, I think I want to see this. Who am I?
---
Spark: A Space Tail
Loren: Kids are going to go Ape for this movie. (Yes!). It looks cute if not totally clichéd. If I'm bored enough down the road this could be a fun adventure movie to throw on.
RDT: Am I the only one thrown off by the (attempted?) genocide that opens that trailer? **shrugs**
Rick: Why does this feel like some kind of Sonic the Hedgehog game that never got made?
Jen: This looks… fine. It's a little too much for the wee ones like my kid, but may not be exciting enough for tweens – there's a narrow window, though, for whom this will be a big hit.
---
Queen of the Desert (Limited)
Loren: Sorry Mr. Herzog, you picked the wrong Franco for me. Also I'm not sure I care about this story at all.
RDT: So I just went to IMDB to confirm. I've never seen a Werner Herzog-directed movie. Travesty, I know. But I'm not sure this is going to be my first.
Rick: Werner Herzog?! Nicole Kidman?! Legit true story?! *reads up on movie* Ooh…festivals in 2015…Just got distribution…Oh. Oh my. Reviews are universally negative. Welp. If I need a Herzog fix I can just dip into that massive box set on my shelf, I guess. :/
Jen: Gertrude Bell is a fascinating character and I'm excited that this story is being told, but nothing about this gets me as excited as I want to be about this story.
---
A Quiet Passion (Limited)
Loren: I mean, this movie looks like it could be excellent, but it's most certainly not for me.
RDT: I'm sure it's a topic deserving of a movie. But that trailer looks like a trailer in a movie about movies. It just seems so….standard…?
Rick: I'm honestly surprised it's taken this long for a biopic about Emily Dickinson to get made. Regardless of the delay, I'm in.
Jen: I love Cynthia Nixon and this looks like her best work. I'm in for this one.
---
https://www.youtube.com/watch?v=JMdkofVdSIY
Altitude (Limited)
Loren: HAHAHAHAHAHAHAHAHAHA! Is this trailer from 2001?
RDT: I formally request a screening of this at the Whitsett Theater, please.
Rick: I can't stop wondering if this would pair better with Turbulence (1997) or Non-Stop (2014). Or maybe something old school like one of the 700 air disaster movies from the 70s. Decisions, decisions… (Rick! Passenger 57! –RDT)
Jen: ME: This movie stars Denise Richards AND Dolph Lundgren. HUBBY: It's about time.
---
Heal the Living (Limited)
Loren: Didn't think I'd be watching a trailer for a organ donation movie today, but here we are.
RDT: Standard RDT comment about not reading movies/waiting for the mediocre American remake.
Rick: I'm in for this. However, I'm going to predict that the inevitable American remake features the woman getting the heart transplant and, after recovering from surgery, reigniting her passion to swim/surf.
Jen: This looks lovely, sad, and uplifting, but I think I'm going to skip it AND its American remake, starring Will Smith for some reason.
---
Little Boxes (Limited)
Loren: That looked pretty good. Might have to check that out when it hits Netflix next year.
RDT: I'm with Rick being with Loren on this. I'll give it a try when it streams.
Rick: I'm with Loren on this one. I won't rush to theaters, but I'm down to see it.
Jen: Melanie Lynskey! I love her so I am 100% in for this, but I'm with RDT being with Rick being with Loren that I'll be watching it when it's on Netflix.
---
Truman (Limited)
Loren: A movie about organ donation and a movie about euthanasia, cool. At least Truman the Dog looks to put in a great performance.
RDT: Please see Heal the Living entry (and judge me appropriately…)
Rick: I found myself getting increasingly sad over the course of the trailer. This movie is going to ruin me, isn't it?
Jen: Dear Rick, yes, yes this will ruin you.
---
A Woman, A Part (Limited)
Loren: This one might be a little too "independent film" for my taste, but it does hit a little close to home. I guess that's a good thing?
RDT: This looks pretentious as fuck. I'm out!
Rick: The first thing I recall seeing Maggie Siff in was Concussion (from 2013, not the recent Will Smith Oscar-bait movie). She gives a standout performance so, at the very least, we're in for much of the same here. Like Loren said, it might be a little too indie film for its own good, but I'm willing to give it a shot.
Jen: Loren hit the nail on the head with this one.
---
Streaming/TV
Chelsea – Season 2 (Netflix)
Loren: I'm fine with Chelsea Handler but I won't be watching this.
RDT: I don't find her funny, at all. Out!
Rick: No. No, thank you.
Jen: Look, I really want to like Chelsea Handler, I do, but this trailer highlights everything I don't like about her. I'll stick to Samantha Bee for my late night fix.
---
Mystery Science Theater 3000: The Return – Season 1 (Netflix)
Loren: I'm wearing the backer shirt as I type this. SUPER in.
RDT: While I have the utmost respect for those involved, and its fans, MST3K has never been my jam (which is weird 'cause I love making fun of bad shit). I might give this a shot, but I don't see myself sticking with it.
Rick: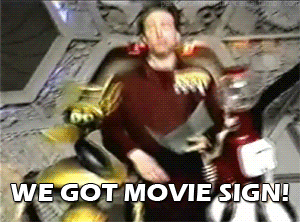 Jen: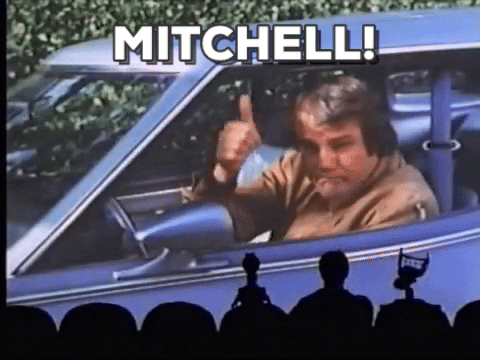 ---
Sandy Wexler (Netflix)
Loren: I don't think there's enough nope in the world.
RDT: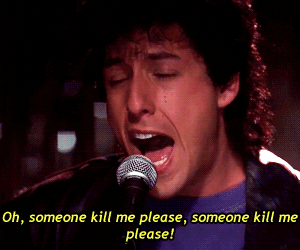 Rick: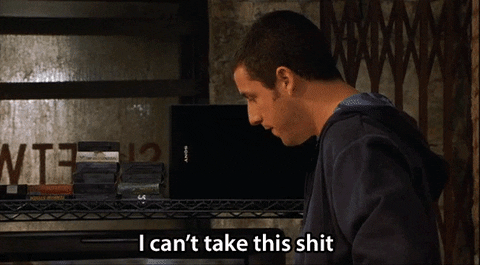 Jen: If you removed all the Adam Sandler from this, I'd still skip it but I wouldn't have as much rage about it.
---
https://www.youtube.com/watch?v=L9w0sz5y83k
The Leftovers – Season 3 (HBO)
Loren: I hear it's good but I definitely do not care.
RDT: I couldn't get through season 1. But I heard season 2 was great. So, umm, yeah, I'll probably just wait until season 3 is over then Google/Wikipedia to see if they said why the people disappeared.
Rick: This is still on? Huh.
Jen: This is high on the to watch list, but I haven't gotten there yet. Knowing there are only three seasons and it's a completed story makes me much more likely to check it out.
---
As always, you can find us on Facebook at facebook.com/hollywoodpicturenews, or @HWPicNews on Twitter. And send in your questions/comments to questions@hollywoodpicturenews.com.
From Hollywood,
–Loren, RDT, Rick, and Jen