Welcome to the Weekend Watch. Where we try to point you towards the best ways to spend your viewing time (or, at least, steer you clear of the garbage).
Movies
King Arthur: Legend of the Sword
Loren: Someday Charlie Hunnam will do something good. Today is not that day.
RDT: 23% on Rotten Tomatoes (as of right now). Seems pretty spot on to me.
Rick: Sweet Jesus, Warner Bros. Why do we need a CGI'd, tatted up, dude-bro version of Excalibur? I'm good, thanks. I'll go back and watch John Boorman's version instead.
Jen: We finally have the gritty reboot of the King Arthur legend we've all been clamoring for. Wait, you mean no one was asking for this? Then… why?
---
Snatched
Loren: I kinda got all I wanted from Amy Schumer's movies in Trainwreck. Can we just get more of her TV show instead?
RDT: I wouldn't say I'm part of the Amy Schumer backlash, per se. I just don't find her particularly funny anymore. Nice to see Goldie Hawn working again though.
Rick: I really like Goldie Hawn, but I…I don't know if I can make it through this one.
Jen: I feel like I should want to see this, but… meh. Maybe when it's streaming and I'm through half a bottle of wine?
---
Lowriders
Loren: It's like a Sons of Anarchy Reunion up in here. I don't know how I feel about this movie though. It doesn't look like it's good enough to give you a good understanding of the subject matter. Maybe I'd just rather watch a documentary about Latino culture in East LA.
RDT: I've watched 8 Fast & Furious movies recently. I'm good.
Rick: While I enjoy me some Demián Bichir (The Bridge) and appreciate that the criminal aspect to the story isn't the typical drugs/guns/murder trope, I don't know that I'll ever get around to this.
Jen: I am not the target audience for this one. At all.
---
Paris Can Wait
Loren: Diane Lane seems delightful, but I think I'd rather take this trip than watch it.
RDT: I couldn't get the trailer to play and I'm perfectly ok with that.
Rick: This looks like the movie equivalent of a "beach read", but that's not an admonishment. Sometimes you need something that's just light and fun. It also doesn't hurt that it stars the always dreamy Diane Lane.
Jen: This trailer made me want to go on some sort of trip or adventure. If I'm going to see one movie about a middle-aged woman getting her groove back on vacation in a foreign country it'll be this rather than Snatched.
---
The Wall
Loren: I can't get over how good this looks, especially for a John Cena vehicle. Probably not in the theater but I'll check this out.
RDT: What Loren said.
Rick: I'm into this. Aaron-Taylor Johnson is always good, even in terrible movies (ahem, Kick Ass 2). I honestly hope that John Cena holds his own here. It's been a while since The Marine. Here's hoping he's upped his acting skills in the interim. *fingers crossed*
Jen: I'm not big on war movies and while this seems like an interesting premise, I don't see myself seeing it.
---
https://www.youtube.com/watch?v=6Eui1g7GJU0
Dead Awake
Loren: Scary concept, super poor execution. Nah.
RDT: I will politely pass on this.
Rick: Sleep paralysis is genuinely terrifying, but this movie looks so generic that I can't imagine it's even remotely scary. There's also the fact that the face of the hag looks a lot like the witch mask from Halloween III. Pass.
Jen: If I want to be scared about the phenomenon of sleep paralysis I'll just watch The Nightmare again.
---
Harold and Lillian: A Hollywood Love Story (Limited)
Loren: This looks sweet and fine, I don't know if there's any bite to it though.
RDT: Maybe it's a reflection of the day I've had, but I don't care about these people.
Rick: It'll be from my couch, but I'm in.
Jen: A movie about a film researcher???? I'm in!
---
Hounds of Love (Limited)
Loren: Well, that looks creepy as hell.
RDT: Well, that looks creepy as hell. I was the last one to get their comments in and didn't even bother watching the trailer.
Rick: Well, that looks creepy as hell. Where do I sign?
Jen: Well that looks creepy as hell. Tell me how it is, Rick.
---
Like Crazy (Limited)
Loren: I doubt I'll see this. Not really my cup of tea.
RDT: They will remake this. And I will watch that remake. Or not. Whatever.
Rick: A lighthearted, kind of wacky version of One Flew Over the Cuckoo's Nest that isn't The Dream Team? Sure. I'll give it a go.
Jen: This looks cute, but I don't envision myself seeing it.
---
Obit. (Limited)
Loren: Yeah, that looks super intriguing. It's not something I'd have thought would make an interesting topic. Glad it is. Adding it to The Doc Doc™.
RDT: Sigh. I want to watch all these docs. I really do. But I'm very, very busy with stuff. And things.
Rick: That looks incredibly fascinating. Count me in.
Jen: I've been looking forward to this one, an interesting and unique doc topic amongst the rock docs and climate/political docs that we keep seeing.
---
https://www.youtube.com/watch?v=nPJx8-mtSU4
Violet (Limited)
Loren: A sordid look into the world of competitive BMX riding in France?
RDT: Yeah, I got nothing (other than a headache – unrelated to the above trailer).
Rick: Well, that didn't go where I was expecting. Color me interested.
Jen: I'm guessing this is a great film, critics seem to think so, but I just can't imagine myself getting out to see it.
---
A Woman's Life (Limited)
Loren: Women be livin' lives in period France amirite!?!?! I got nothing.
RDT: The well is dry, dear reader.
Rick: I don't know what it is, but I want to see this. Maybe it's my enjoyment of the French accent. Or maybe it's the intentional use of the 1.33:1 aspect ratio. Or maybe it's both. Regardless, this will make a good, lazy day matinee.
Jen: Sometimes it just sucks being a woman.
---
Whiskey Galore (Limited)
Loren: Well that looks quirky and fun and very Scottish. If it stays on my radar, I'll check it out.
RDT: Well that just looks fun. Sure! (If I remember it….)
Rick: The plot is one to fuel a Scottish horror movie, but it'll do as a comedy. Side note: If there isn't a roller derby girl with the name Whiskey Galore, there should be.
Jen: Yep. I can't help but swoon at a Scottish accent.
---
Burden (Limited)
Loren: Like I alluded to last week, certain types of abstract art and most performance art are not for me. Though seeing he was behind some of the installations at LACMA is interesting, I doubt I'll be seeing this one.
RDT: I'm hungry.
Rick: I've only known Chris Burden from his installations at LACMA ("Metropolis II" and "Urban Light"). I had no idea he was a performance artist. I like the idea of challenging the definition of art, and while not all performance art grabs me, it can be very arresting. I'll give this a go.
Jen: Whoa, I am not a big performance art person but this guy is fascinating. This is going on my docs-to-watch list. (Oh, like a Doc Doctm? –RDT)
---
TV/Netflix/Blu-Ray
https://www.youtube.com/watch?v=tGE-Mw-Yjsk
Master of None – Season 2 (Netflix)
Loren: Season 1 has been on my list for a while. I need to watch that first but it'll happen soonish.
RDT: Loved season 1. In for season 2 without even having to watch that trailer.
Rick: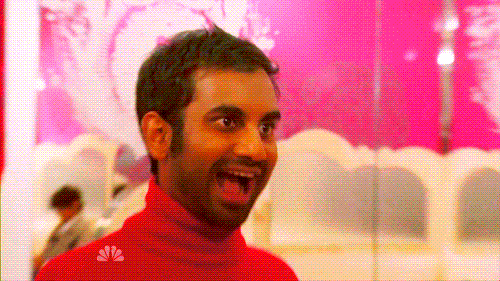 Seriously, though. The first season, despite the dialogue sounding more like stand-up than real conversation at times, had a tremendous amount of smarts and emotional resonance. I can't wait to see where this season goes.
Jen: Of course. I loved Season 1 and can't wait to see what Aziz rings to the table this go round.
---
Anne – Season 1 (Netflix)
Loren: I'm not the target audience for the Anne of Green Gables story but this certainly looks well put together. A new version for a new generation and all that.
RDT: I have no emotional connection to Anne or her Green Gables. But good for those that do.
Rick: I've never seen any iteration of this story (or read the novels, for that matter), but the photography and the strength of the casting has me intrigued. I get the feeling that this isn't going to be as light an interpretation of the material as the beloved 80s version, though.
Jen: As a woman of a certain age, I have a strong affinity for the original Megan Follows miniseries "Anne of Green Gables" from the 1980s. It'll be hard for me to accept a new version, but maybe when my daughter is a little older she'll love this as much as I loved the earlier version.
---
Get Me Roger Stone (Netflix)
Loren: Oh Roger, I don't hate you, I just think you're super gross and have ushered in everything that's wrong with politics including being the harbinger of the dystopian future we are starting to be living in now. But to think I hate you means to think I've even thought about you past this trailer. I haven't.
RDT: Yeah, what Rick said.
Rick: I couldn't even make it through the whole trailer. Eff this guy. I want to conjure a gigantic bird to pick him up and toss him into a goddamn volcano.
Jen: This guy makes my skin crawl, but that sort of makes me want to see this doc. I feel like it'll be hard not to throw anything at my TV while watching it though.
---
Norm Macdonald: Hitler's Dog, Gossip & Trickery (Netflix)
Loren: That's not really a trailer but that's ok. I'd rather not hear parts of his jokes before settling in to watch this. Count me in.
RDT: I like Norm. I'll give it a shot. Sure.
Rick: I watched this last night. If you enjoy the dry and dark comedy stylings of Norm Macdonald, there's a good amount of laughs here. Maybe not the best comedy special ever, but decent laundry-folding comedy.
Jen: I hate to admit it but I love Norm Macdonald. I'm a mark for this one.
---
I Love Dick – Season 1 (Amazon)
Loren: I do love me some Kathryn Hahn. I'll add this to my whatever Amazon calls their queue and sadly probably forget about it until Jean Claude Van Johnson comes out.
RDT: I will likely forget about this. But if I don't, sure, I'll add it to the list.
Rick: I can't tell if I want to do the deep dive on this series. It's definitely weird, but I don't know if it's my kind of weird. I may have to cave and watch the pilot.
Jen: I watched the pilot on Amazon a few months ago. It drew me in enough to give it a chance on the complete season. Also, it's hard to resist Kathryn Hahn – she's pretty fantastic.
---
So that's your upcoming weekend in review. Let us know what you saw, liked and/or hated.
As always, you can find us on Facebook at facebook.com/hollywoodpicturenews, or @HWPicNews on Twitter. And send in your questions/comments to questions@hollywoodpicturenews.com.
From Hollywood,
–Loren, RDT, Rick, and Jen