Welcome to the Weekend Watch. Where we try to point you towards the best ways to spend your viewing time (or, at least, steer you clear of the garbage).
Movies
Alien: Covenant
Loren: Apparently I actually need to see Prometheus first, which I still haven't done. Watching that trailer I was thinking oh this actually looks pretty ok, until that shower scene. Then I was like nah, I'm just going to go watch the original Alien instead.
RDT: Post-Prometheus (a gorgeous piece-of-shit of a movie), I have little to no desire to see this. Idle curiosity and an eventual boring Saturday afternoon will get me to see it, but that is months away and on some kind of streaming service.
Rick: You've done it, Hollywood. You made an Alien movie that is actually an Alien rip-off. That's…that's amazing. Also, you made this instead of the far more interesting Neill Blomkamp-shepparded sequel to Aliens (1986), which had both James Cameron and Sigourney Weaver's endorsement. This movie is literally why we can't have nice things.
Jen: I was good at Aliens. I don't really need anymore of these movies. Thanks, though.
---
Everything, Everything
Loren: Didn't we already do this movie? Isn't this just a gender swapped The Fault in Our Mars?
RDT: I am not the audience for this movie. (Rick wins, by the way…)
Rick: I prefer the title The Fault in Our SARS. This might be wonderfully sappy for the right crowd, but all I could think of while I watched the trailer was this scene from the Jake Gyllenhaal classic, Bubble Boy: 

Jen: I dunno guys, this feels a little more like A Walk to Remember: dying girl falls in love with boy family doesn't approve of…I'm sure 13 year-old girls will swoon for it.
---
https://www.youtube.com/watch?v=OAvKwOcW5tI
Paint It Black (Limited)
Loren: Interesting but not my thing. At least it looks depressing?
RDT: Looks like a solid, heart-breaking, character drama. Not sure I'll rush out to see it, but it'll stay on the radar and go in the queue.
Rick: This is right in my wheelhouse. Sign me up.
Jen: Maeby Bluth? What have they done to you? This looks very creepy and dark. Not quite my cup of tea, but it does look interesting. Kudos to Joan of Arcadia for this creepy looking directorial debut.
---
The Wedding Plan (Limited)
Loren: I see this being a Katherine Heigl vehicle when it's remade here. That's all I got.
RDT: This looks adorable, and I likely will never see it.
Rick: I'm not one for romantic comedies, but this one will stay on my radar.
Jen: This looks delightful. Sort of an Israeli My Big Fat Greek Wedding-feel. I could definitely check this out – streaming, of course.
---
The Commune (Limited)
Loren: This is not a story I need in my life.
RDT: I have no feelings one way or the other about this movie.
Rick: I wasn't expecting this to turn into a serious character drama, but I'm not opposed to it. I'll give it a go.
Jen: …and this is why married people shouldn't have roommates.
---
Fight for Space (Limited)
Loren: I want to see this. My only gripe is that I wish it was shot… I don't know… better? More interestingly? I feel like if you want to get a younger generation interested in the actual fight for space you may need to appeal to them a little more.
RDT: I love a good science doc. In for this, eventually.
Rick: Personally I think private industry is going to do more for space exploration than NASA at this point, but if we can actually get the government to back another major space endeavor I'm all for it. Also, I'm in for this doc.
Jen: Didn't we watch a trailer for a very similar doc a couple of weeks ago, one that was focused on kids who want to go to Mars? This feels like it treads similar ground but not quite as interestingly.
---
If You're Not in the Obit, Eat Breakfast (Limited)
Loren: Well done. It's amazing to see all these personal heroes of mine (Mel Brooks, Stan Lee, Carl Reiner, Dick Van Dyke, Betty White) working and being so incredibly active in their 90s. I'm in.
RDT: This looks amazing, inspiring. Once I get HBO back, I'm in.
Rick: We should all live so long and be so vital. Sign me up.
Jen: Well this is a no brainer.
---
Last Men in Aleppo (Limited)
Loren: Holy shit. This might be a little too raw and real for me but it looks to be a very good way of getting the information of what it's like there to the masses.
RDT: This looks like a story worth telling. I'm just not sure I'm ever going to watch it.
Rick: That trailer sucked me in. I'm sure it'll be a rough ride, but I'm keen to take it.
Jen: Everyone should see this. If they can survive it I can survive watching it.
---
Hell on Earth: The Fall of Syria and the Rise of ISIS (Limited)
Loren: Take what I said about the last one and apply here as well.
RDT: I have no words.
Rick: This didn't have quite the same impact on me as Last Men in Aleppo, but it's a story worth telling. I appreciate that it's putting a lot of focus on the people who are being victimized by the situation instead of just showing talking heads and news footage.
Jen: See above.
---
Streaming/TV
Tracy Morgan: Staying Alive (Netflix)
Loren: I'll check this out at some point. I love me some standup.
RDT: Love him on 30 Rock, but I've never seen his standup. So, yeah, I'll give it a shot.
Rick: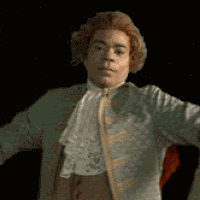 Jen: Maybe, I'm getting burned out on the "serious" stand up recently, so… maybe.
---
https://www.youtube.com/watch?v=WwiVPkwY2ZE
Unbreakable Kimmy Schmidt – Season 3 (Netflix)
Loren: The Lady™ and I loved season 1 and started season 2 but it fell off. We'll get to this eventually.
RDT: I still need to watch season 2.
Rick: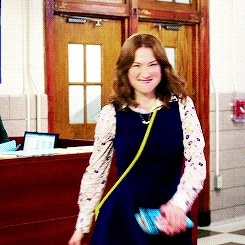 Jen:
---
Blame! (Netflix)
Loren: I'm sure The Lady™'s roommate is salivating at this. I think it looks pretty amazing but can't be sure I'll ever see it. This also may be one of the few times that I wouldn't be opposed to watching an anime with the english dubbing. I feel like that way it'd be easier to appreciate the stunning visuals.
RDT: I'm just not a manga/anime fan. Pass.
Rick: This is Netflix's first original anime production and it looks like they're coming out swinging. Not sure I'll watch this, but I'm interested to see if this is a one-off or they wind up producing more projects.
Jen: What RDT said.
---
https://www.youtube.com/watch?v=vsdRG0mJj-w
Twin Peaks – Season 3 (Showtime)
Loren: Never watched the original, (I know, I know) but most people I know are very excited for this.
RDT: I feel like I should revisit the original first. I'm not sure I ever finished it. Also, I'm not adding Showtime to my streaming services. So, pass.
Rick: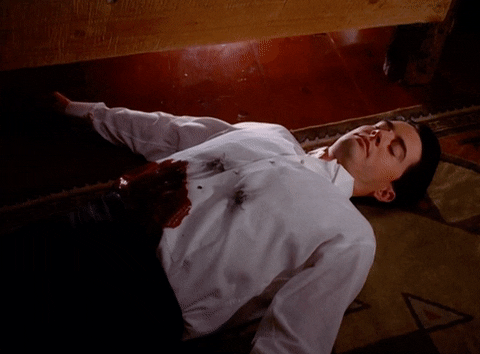 Jen: In the past month I have rewatched the original run (or most of it) for the third time, subscribed to two Twin Peaks podcasts, and read David Foster-Wallace's essay on David Lynch. I recently asked my parents to send me Laura Palmer's diary, which I never could bring myself to get rid of after reading it in high school. So, what I'm saying is, I guess so.
---
Becoming Bond (Hulu)
Loren: Awesome. It's a little like if Wes Anderson and like The Last Week Tonight crew made a mainstream documentary about the one off Bond.
RDT: Oh yeah, I'm in for this.
Rick: On Her Majesty's Secret Service fights for the top spot among my favorite Bond films. I'm curious to see what made Lazenby shirk the mantle.
Jen: Yep, that looks pretty awesome.
---
https://www.youtube.com/watch?v=4G2carVhVJk
The Wizard of Lies (HBO)
Loren: This looks excellent, I'll probably skip it.
RDT: Again, once my HBO returns, I'll give it a watch.
Rick: Is…is DeNiro actually acting? And Michelle Pfeiffer is in this? Yep. Gimme.
Jen: Yep. I'm in.
---
So that's your upcoming weekend in review. Let us know what you saw, liked and/or hated.
As always, you can find us on Facebook at facebook.com/hollywoodpicturenews, or @HWPicNews on Twitter. And send in your questions/comments to questions@hollywoodpicturenews.com.
From Hollywood,
–Loren, RDT, Rick, and Jen