Welcome to the Weekend Watch. Where we try to point you towards the best ways to spend your viewing time (or, at least, steer you clear of the garbage).
Movies
Baby Driver
Loren: This looks like it'll hit all the right buttons for me, even though it's got Jamie Foxx and my nemesis Jon Hamm in it. In.
RDT: Just read what Rick wrote.
Rick: I'm a sucker for heist movies, car stunts without digital trickery, and Edgar Wright. Bring it on.
Jen: This is the type of movie I usually give a "meh."  A Tarantino wanna-be twenty years too late to be relevant. However, at least from the trailer, this movie is doing it all with such strong style and panache that I do actually want to see it. I can't put my finger on what makes this so much better than countless other "one last job/heist gone wrong" so I'd have to say it's Edgar Wright firing on all cylinders (so to speak).  I look forward to this one.
---
Despicable Me 3
Loren: Without having seen Despicable Me 2 or Minions, I feel I would be lost. Pass.
RDT: Ok, I occasionally chuckle at the Minions memes. I do. But these movies have never resonated with me, except the "It's so fluffy!" bit from the first one. That still makes me laugh. I'll probably see this eventually. I guess.
Rick: There are few things in this world I find more annoying than the Minions. I will not subject myself to this.
Jen: I can't believe this series is still happening. Even my three year old is over the Minions at this point. Although we did get a really cute happy meal toy where you pull him back and then he zips across the table – that was very popular, but I think it's due more to the action than the character. If it had been, say, Lightning McQueen or the Boss Baby she would have enjoyed it just as much. So… no.
---
The Little Hours
Loren: I love these people, but I don't understand.
RDT: This cast will get me to watch this movie….when it's streaming.
Rick: I love all of these actors, but this feels like a five minute sketch stretched out into 90 minutes. Even if it turns out to be good, I'll wait for home video.
Jen: I agree with Rick on this one, but this does feel like it could be a great time-killer on a planless Friday night.
---
The House
Loren: I love these people, but I don't understand.
RDT: I chuckled.
Rick: Like RDT, I chuckled. That's a better than most comedy trailers get out of me these days. File this under "maybe".
Jen: I have a weird crush on Jason Mantzoukas. This looks too high concept to actually be as funny as I want it to be, but I trust Amy Poehler. Streaming it is.
---
13 Minutes (Limited)
Loren: I'm kinda all set on WWII movies, and WWI movies for that matter. Maybe it's because I feel like we're constantly on the verge of WWIII.
RDT: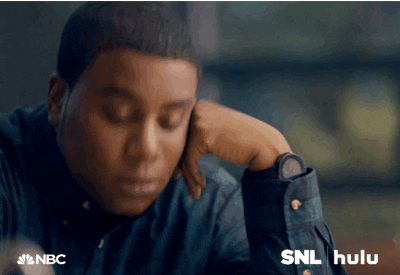 Rick: Downfall (2004) is excellent, but I think I'd rather watch a doc about this guy's story.
Jen: No thanks, I'm full of WWII movies already and I'm trying to save room for Dunkirk.
---
The Ornithologist (Limited)
Loren: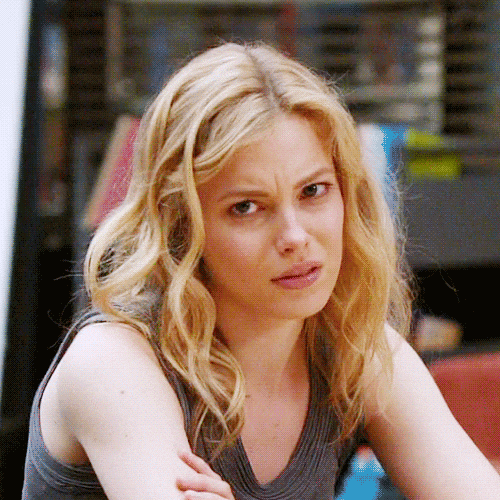 RDT: Well that sure does look like a movie I'm never going to see.
Rick: I muttered "What the Hell…?" at least twice while watching that trailer. Doesn't mean I'm not inclined to see this, I'm just a little befuddled. I'm not sure watching the movie will clear that feeling up, but I'm willing to give it a shot.
Jen: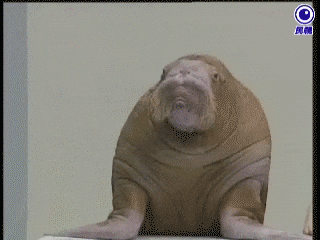 ---
Good Fortune (Limited)
Loren: That's an interesting story but I'm pretty sure I got all I needed from that trailer. Oh well.
RDT: I dunno, I liked that trailer a lot. If I can remember it exists, I'll give this flick a view at some point.
Rick: I'm sure this is an interesting success story, but I'd rather read an article about it than spend 90 minutes watching this movie.
Jen: This looks uplifting and positive, but with Reagan and an Errol Morris doc on the slate (see below) this will fall to the wayside this week.
---
In Pursuit of Silence (Limited)
Loren: This looks to have some amazing cinematography, but I couldn't help think throughout that trailer "but why?"
RDT: I have to sleep with a fan on, sometimes with music or a podcast playing, too. I grew up in a noisy house and absolutely hate silence. I will not pursue it. In fact I actively avoid it. I will likely not see this movie.
Rick: As someone who can't seem to escape the sound of effing power tools at home and at work anymore, I want to climb inside this movie and lay in the giant green fields at the end of the trailer.
Jen: It looks beautiful, but I think I'm out.
---
2:22 (Limited)
Loren: So it's Final Destination meets The Butterfly Effect meets A Beautiful Mind? Enh.
RDT: I loved the first minute of that trailer. Was totally in. Then I saw the rest and slowly stepped back. I'm all set. Thanks.
Rick: So it's the sickly-sweet romantic version of Knowing/The Number 23? Hard pass.
Jen: Aww Daario – you are so attractive and yet this movie looks so bad. Though, I'll admit, I probably will check the wikipedia summary to find out if it's aliens, an alternate dimension, or time travel.
---
Inconceivable (Limited)
Loren: Jen's got the right idea below, this is just The Hand That Rocks The Cradle 2: Book of Secrets.
RDT: 
Rick: Hold the phone. Is Nicholas Cage the picture of calm in this movie? I don't understand…Is this the Seventh Sign? Have we reached the end times? Also, that title is wonderfully punny. Kudos to you, screenwriter person.
Jen: The Hand that Rocks the Cradle just keeps on rocking.
---
Letters from Baghdad (Limited)
Loren: I'm into all the actual footage they were able to dig up but the reenactments of the interviews are off-putting. I'll probably never see this one.
RDT: It is a well done trailer. And I am intrigued. But, to be honest, I will likely never see this doc.
Rick: I'm not so much in this for the story as I am for the archival footage from the era. It must have taken quite a bit of detective work to uncover it all. This will stay on my radar.
Jen: I am MUCH more excited about this than I was about the Herzog/Kidman vehicle Queen of the Desert from earlier this year. This is how you tell Gertrude Bell's story – in her own words. And, to be fair, my career revolves around archival footage. This type of story telling really resonates with me.
---
Marie Curie (Limited)
Loren: That is definitely a biopic about Marie Curie. Definitely.
RDT: That trailer was radioactive!
I'll see myself out.
Rick: To Jen's point, there have been two English-language portraits of Marie Curie: one from 1943 starring Greer Garson and a UK series in 1977. To be fair, neither feature Cate Blanchett, who is a strong choice for the role. That said, this iteration is likely as strong, or stronger, than its predecessors. I'll give it a look.
Jen: This looks… fine. I'm happy to see a Marie Curie biopic, but I think I'll wait for the American remake with… hmmm… Cate Blanchett.
---
Nowhere to Hide (Limited)
Loren: That may be too real for me to stomach.
RDT: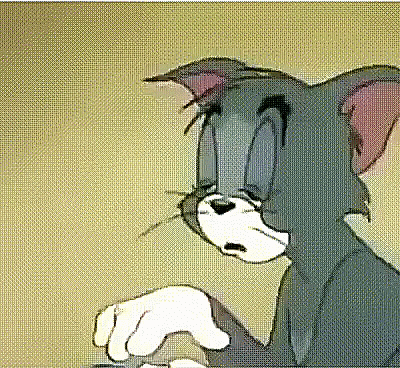 Rick: I got a sad inside watching this trailer. I don't know if can handle the feature-length version.
Jen: This certainly looks moving and has a unique POV. Adding to the doc list.
---
The Reagan Show (Limited)
Loren: See at least Reagan seemed like a nice guy if you believed in his policy or not. Are we going to be watching a documentary this complimentary about the current guy in 30 years? No, we'll all be dead.
RDT: Would it be weird for me to ask them to stop making documentaries for a while, at least until I can catch up a little?
Rick: I have a feeling that this would make my head hurt even more than usual in relation to the current political climate.
Jen: Sorry, I left for a minute to Google if this is streaming legally anywhere so I can watch it tonight and, barring that, where it's playing near me to see it this weekend. I am that excited about this movie.
---
Sami Blood (Limited)
Loren: So Swedes can be racist too. Interesting. Oh, I don't want to see this movie, I just think that's interesting.
RDT: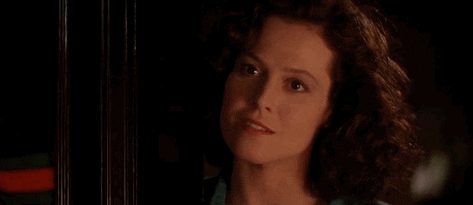 Rick: I feel like this will be worth watching simply to learn something about Swedish culture.
Jen: This looks great, but I don't anticipate seeing it anytime soon.
---
The B-Side: Elsa Dorfman's Portrait Photography (Limited)
Loren: Much like the B-Side of an album, I'll get to this eventually and probably love it, but it's going to be a while.
RDT: I want to want to watch this. But I also have other stuff I want to watch. That stuff trumps this stuff.
Rick: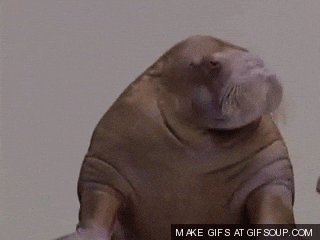 Jen: "From Academy Award Winning Director Errol Morris" = In.
---
TV/Netflix/Blu-Ray
Okja (Netflix)
Loren: I love animals and eat meat because I can disassociate the two. This is going to make that difficult. I don't know that I'll be catching this one.
RDT: Ok, yeah, I'm in.
Rick: I've never seen a film by Bong Joon-ho (The Host, Snowpiercer, Memories of a Murder) that I haven't been wowed by. I fully expect this to continue the trend.
Jen: Unique premise, talented filmmaker, and Tilda Swinton? My only beef is the fear this will curb my appetite for, well… beef.
---
Gypsy – Season 1 (Netflix)
Loren: Nah.
RDT: The reviews are going to have to be amazing for me to jump this up (or even drop this in) the queue.
Rick: I'm wary of anything Naomi Watts shows up in these days. Only one out of ten projects she chooses is actually worth watching, and I'm not sure this is the one.
Jen: This made me think of that Hulu show Chance with Hugh Laurie. I doubt they're exactly the same, but close enough. I didn't watch that one and, unless the reviews are stellar, I don't think I'll be watching this one either.
---
Chris D'Elia: Man on Fire (Netflix)
Loren: The Lady™ likes his stuff, I'm a little less into it but I'm sure this will get watched at our place at some point.
RDT: Chris D'Elia is a little bit of a "laugh at his own jokes" comedian, which I hate. That being said, I've enjoyed him on @Midnight and I chuckled just enough to give it a shot.
Rick: Meh.
Jen: No thanks.
---
All Or Nothing – Season 2 (Amazon)
Loren: Remind me how the Ram's season went last year? Oh there's a whole TV show for that? No, that's ok. I didn't really want to know.
RDT: There was a season 1?
Rick: Even as someone who enjoys football, I'm more than okay skipping this.
Jen: Huh, I've never heard of this show. It being on Amazon I can pretty much confirm I probably won't start now.
---
Broadchurch – Season 3 (BBC America)
Loren: It's a show I've been meaning to watch but it keeps getting pushed down the line. Maybe someday.
RDT: Need to see seasons 1 and 2 first.
Rick: The first season is an incredible piece of television. Season 2 is not spectacular, but still worth watching. This is the last season, so I'm hoping it recovers its former glory.
Jen: Ugh, this is on the to-watch list, I swear just gotta catch up on 1 and 2 and then 3 – I'm getting further behind, but being behind David Tennant isn't all that bad…
---
So that's your upcoming weekend in review. Let us know what you saw, liked and/or hated.
As always, you can find us on Facebook at facebook.com/hollywoodpicturenews, HollywoodPictureNews on Instagram, or @HWPicNews on Twitter. And send in your questions/comments to questions@hollywoodpicturenews.com.
From Hollywood,
–Loren, RDT, Rick, and Jen