Welcome to the Weekend Watch. Where we try to point you towards the best ways to spend your viewing time (or, at least, steer you clear of the garbage).
Movies
https://youtu.be/rxxA4YZnzbQ
The Hitman's Bodyguard
Loren: I'm a fan of both of them, but this looks terrible. No thanks.
RDT: You know, I'm kinda into this. If I got nothing going on Saturday morning, and it's at my local theater, I might walk over and see it.
Rick: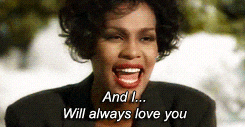 Jen: Sure, fine, whatever. This looks… fine – I'm sorry guys. Rick totally stole the joke I was going to make and I really can't come up with anything else.
---
Logan Lucky
Loren: I think I'm into this? If for nothing else than Daniel Craig's weird southerness.
RDT: This looks like Coen Bros. by way of Steven Soderbergh. As I am hit/miss with all of these gentlemen, I have no idea of that's good or bad. I'm sure I'll see it eventually nonetheless.
Rick: Remember when Steven Soderbergh was retired? Terrible, terrible times, those were.
Jen: OK. So, I want to see this, even though it does feel like I'll be laughing at it as some sort of smug, liberal elite.
---
Patti Cake$
Loren: If that's not a good trailer I don't know what is. I'm not rushing out for this, but it will go directly into my Netflix queue once it hits.
RDT: On paper, that's a movie I have no desire to see. But damn if that wasn't a good trailer. Maybe not in theaters, but I'll definitely check it out sooner than later.
Rick: This has enough positive energy about it that I'm not even mad that it's basically 8 Mile set in New Jersey. I'll give it whirl.
Jen: Oh yeah, I've been waiting for this one. In.
---
Gook
Loren: I like seeing a completely different side to what was going on here in LA in '92. I don't really understand why this was shot in black and white except to make it look more artsy, though. I hope this stays on my radar when it comes to streaming.
RDT: The tone looks a little broad, but I'm into it. Similar to above, I'll give it a watch streaming.
Rick: To my knowledge, this is the first movie to tackle the 1992 LA riots from this perspective, so it gets points for that. The fact that it's partially based on writer/director Justin Chon's real experiences pushes into must-see territory for me.
Jen: I feel like there's so much more to be mined from the LA Riots and every new story leaves me curious. This unique perspective is no different. I'll make it a point to check this one out.
---
Dave Made a Maze (Limited)
Loren: I like Nick Thune. I like Rusty Venture. Put me down as a "Maybe".
RDT: Ok, that movie looks weird as fuck, and I kinda wanna see it. Like, a lot.
Rick: I hope to have as much fun watching this as the art department must have had conceiving/building all the crazy shit in that maze.
Jen: This looks a-maze-ing! Sometimes you need to grab the low-hanging fruit.
---
6 Days (Limited)
Loren: I always feel a little off when an action/thriller movie is based on real events. This at least looks to be on the better end of the spectrum. I'll give it a go at some point.
RDT: I have no idea how accurate that trailer, or movie, is. But it looks intense without being over the top. I'll give it a shot, sure.
Rick: Like Argo, I'm sure there are some creative liberties taken with the story, but the trailer gives away way too much. I love me some Mark Strong, but consider me on the fence.
Jen: There's some potential here, but I'm not sure I'll be rushing out to see this.
---
The Fencer (Limited)
Loren: That felt like a movie they are making within a movie or show. Not quite a 30 Rock movie and not quite an Entourage movie but somewhere in between.
RDT: **shrugs**
Rick: Yeah, I'm good.
Jen: So this isn't about re-selling illegal goods? Or is it? Meh.
---
https://youtu.be/lyMEw4PtMhU
The Ice Cream Truck (Limited)
Loren: Things I liked about that trailer: Synth Soundtrack. That's it. Also what was up with that 10 sec. title card? Your studio isn't big enough for that, Uncork'd.
RDT: As regular readers know, I am not a horror guy at all. I usually tap out at the first sign of scariness in a trailer like that. That trailer? I watched the whole thing. It doesn't look the least bit frightening, or good. Pass.
Rick: What is this crap?! Who authorized this shitty remake of the 1995 Clint Howard classic, Ice Cream Man?!
Jen: https://www.youtube.com/watch?v=i2RKWJD5ops
---
Lycan (Limited)
Loren: Instead of seeing this shitty movie I'm just going to listen to this on repeat.
RDT: We are long overdue for a solid werewolf flick. And, after watching that trailer, I feel confident in saying that we are still long overdue for a solid werewolf flick.
Rick: What Ryan said.
Jen: Oh Jacob, is this the slippery slope after imprinting with an infant?
---
Marjorie Prime (Limited)
Loren: I don't know, when your trailer tells you what the movie is aping it sorta takes me out of it. Like it says, this is just Her meets an episode of Black Mirror. I think I'd rather just watch those instead. It's not helping its case that it stars my nemesis, Jon Hamm.
RDT: Like one of the blurbs says, I get serious Black Mirror vibes from that trailer. I'll keep it on my radar and give it a watch when it's streaming.
Rick: Yep. In.
Jen: This does feel like a lot of other things. Loren hit the nail on the head there, but I *like* those other things so I'm willing to give it a shot.
---
The Monster Project (Limited)
Loren: I'm not out on found footage stuff just yet (probably because I never actually go and see them) so this looks kinda fun. I like that it's a monster team up against a douchey production crew. I'm in no rush to see this but I'll give it a chance if I stumble across it down the road.
RDT: Decent premise, I guess. But the whole "found footage" gimmick yet again makes it seem so, well, gimmicky. I'm out.
Rick: So, it's Interview With The Vampire, and The Werewolf, and the Demon? Ehhhhh…That story is more interesting if you get through the three interviews and think they're all fake, but one of them turns out to be real and stalks the filmmakers for the rest of the run time. Oh, and maybe leave it ambiguous at the end which one was the real monster. Also, lose the "found footage" angle. There. I fixed your movie for you.
Jen: Rick, here's my $11.50 – I assume I'm getting the matinee price?
---
The Neighborhood (Limited)
Loren: I didn't even bother finishing that. If I'm going to watch a mob movie I'll pick from one of the literally hundreds of good ones.
RDT: This looks like a movie made by gangsters to launder money.
Rick: There are a ton of good actors in this movie. Why does it look effing terrible? *reads RDT's entry* Yeah, that's probably true.
Jen: Good to know the mob is still bankable, or at least studios seem to think they are. I'm out.
---
Lemon (Limited)
Loren: This has the look of a Wes Anderson movie set in Los Angeles but without any of the charm. That is a phenomenal cast, but I don't think it'll be enough to pull me in.
RDT: Love most of that cast, but…I dunno…it looks so…"indie."
Rick: Weird is usually right up my alley, but this looks like the super uncomfortable kind of weird that I don't really care for.
Jen: This seems to tip from "charming" into creepy-angry-white-man territory pretty quickly.
---
The Queen of Spain (Limited)
Loren: I like this genre of movies about "Old Hollywood" this seems like a fun spin on it. I'll keep an eye out for this one.
RDT: I have no feelings about this trailer.
Rick: This reminds me of a lot of other movies about making movies I'd rather be watching (State and Main, 8 ½, Hail, Caesar! Hollywood Boulevard, to name a few).
Jen: This looks cute. And reuniting Westley and Inigo Montoya on a set with a castle will likely be enough to pull me in.
---
TV/Netflix/Blu-Ray
https://youtu.be/D_6J9BqgonU
The Defenders – Season 1 (Netflix)
Loren: Sure, Iron Fist was pretty mediocre, as was the back half of Luke Cage, but I dig these characters and this is the first culmination, much like the original Avengers movie. I imagine I'll have finished this by Friday night.
RDT: There is significantly more good than bad with the Netflix/Marvel shows. Also, it's only 8 episodes. And, I have no plans this weekend (save recording a podcast). So, checking my math, yeah, I'm predicting I'll be done Saturday afternoon.
Rick: Look, there's nowhere to go but up after Iron Fist. If this can aspire to be on par with the second season of Daredevil I'll stay on board.
Jen: I couldn't continue to be friends with these guys if I didn't at least give it a shot.
---
What Happened to Monday (Netflix)
Loren: I'd have to be told that this is incredible to remember to watch it. I have a feeling that's not going to be a problem.
RDT: So…Orphan Black meets Atomic Blonde? Sure, why not?
Rick: For all those people who are sad Orphan Black ended about a week ago, Netflix brings you pretty much the same thing. So, yay for no originality…?
Jen: I loved Orphan Black, but now that it's done do I need fill the Cosima-shaped hole with something identical? Nope.
---
Brad Paisley's Comedy Rodeo (Netflix)
Loren: Netflix REALLY wants me to watch this, on account of how much stand-up I watch. I just am not sure if it's going to resonate with me. Maybe if there isn't anything else to watch stand-up wise I'll throw it on.
RDT: I'm conflicted. I love stand-up, and some of that actually looks funny, but I hate country music. I don't know what to do.
Rick: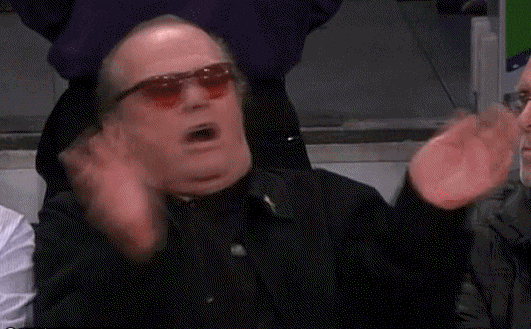 Jen: Wait, is Brad Paisley a comedian now? I'm confused and scared.
---
Halt and Catch Fire – Season 4 (AMC)
Loren: Have never seen an episode of this show. I'm not going to start here.
RDT: I heard this got really good in seasons 2 and 3. Meh. I have enough tv to watch.
Rick: I got hooked on this show right from the beginning but, honestly, I didn't think it was going to get more than one season. It was a critical darling, but ratings were far lower than anything else on AMC. In spite of that, the network has stood behind the show and continued renewing it. I'll be sad to see it go, but I'm glad the creators will be able to wrap up the story without compromise.
Jen: I'm OK, thanks.
---
Episodes – Season 5 (Showtime)
Loren: Have never seen an episode of this show. I'm not going to start here.
RDT: I enjoy when actors play themselves making fun of themselves. So, good for Matt LeBlanc (whose aunt…? or mother…? apparently lives down the street from my mother and who a coworker of mine likes to brag that she "smoked pot with him."). That all being said. I've never seen an, ahem, episode, so I doubt I'll start with season 5.
Rick: Meh. Not for me.
Jen: This trailer did make me laugh and think maybe I should go back and check out some previous seasons? Nah, I'll just enjoy the chuckles of the trailer and move on.
---
So that's your upcoming weekend in review. Let us know what you saw, liked and/or hated.
As always, you can find us on Facebook at facebook.com/hollywoodpicturenews, or @HWPicNews on Twitter. And send in your questions/comments to questions@hollywoodpicturenews.com.
From Hollywood,
–Loren, RDT, Rick, and Jen