Welcome to the Weekend Watch. Where we try to point you towards the best ways to spend your viewing time (or, at least, steer you clear of the garbage).
Movies
Birth of the Dragon
Loren: Another WWE Studios film without a wrestler in it. To add a little to what RDT is saying and to get a little too "wrestling fan" here: Bruce Lee does indeed seem like the bad guy here, but that's kinda how WWE sees their good guys (or "Faces"). Almost all of the Faces in WWE act like entitled douchebags, where the bad guys ("Heels") almost always have a point to their actions and are more relatable. I wonder if that sort of bled into the screenwriting process here.
RDT: That trailer makes Bruce Lee almost look like the bad guy. I half expected him to say "Cobra Kai, do or die!" at one point. I'll pass.
Rick: 1) This movie has been sitting on the shelf for about a year. Never a good sign. 2) We already have a very strong Bruce Lee biopic in 1993's Dragon: The Bruce Lee Story. I'll wager your time would be better spent watching the latter. Or just watch any of his actual movies. Or even the rash of Brucesploitation movies that were made in the wake of his death. I guarantee they'll be more entertaining.
Jen: I'd rather watch the real Bruce Lee than a pale imitation.
---
Leap!
Loren: That was dubbed, right? Like I know it's animated but the mouth movements were… off. Probably in French first and then re-dubbed with Carly Rae Jepsen for some reason. This looks like a movie. I got nothing. But also, why was she dressed like Anna from Frozen?
RDT: Unless it's Pixar, I rarely see animated movies in the theater. This won't change that.
Rick: I…ehhhh…You know what? I can't eek anything positive out of my brain for this one. It'll be a bargain bin movie in two months.
Jen: My three year old couldn't sit through that trailer. Not a great sign.
---
https://youtu.be/f-eG7YYlfvU
All Saints
Loren: I can't think of a movie I'm less inclined to see.
RDT: Can we just get a decent, non-faith based, remake of Oh God! with…I dunno…Billy Crystal as God and…Greg Kinnear, sure, as the Jerry? I'd watch that. (Or Rick's movie below. I'd watch that, too.)
Rick: Is it wrong that, half way through this trailer, I wanted a giant snake to burst from the earth as the old man was plowing? Then the preacher, after hearing the voice of God, gathers his tiny flock to fight the Hell-serpent? Call it All Saints Day. I feel like the world needs a faith-based giant monster movie. Come on, Hollywood! Make it happen!
Jen: While I will never see this movie, I am glad that the Christian Right who will flock to it will be greeted with a story about embracing immigrants. So in that respect, I'm happy it exists.
---
Bushwick
Loren: My best friend's sister's husband (what does that make us?) Jonathan Milott co-directed this movie, so it's been on my radar for a while. He also co-directed Cooties. Basically what I'm saying is I'm super proud of the guy and want him to do even more great things. In.
RDT: Hipster Red Dawn? I can dig it.
Rick: Oh yes. So much yes.
Jen: This feels almost too prescient in this day and age, but Dave Bautista is just plain awesome – there's no one I'd rather be stranded with during a Civil War (assuming both Captain America and The Rock are unavailable). This feels like it could be a good time. Count me in.
---
Beach Rats (Limited)
Loren: Yeah, it ain't getting any better than RDT's entry.
RDT: So…Moonwhite?
Rick: Okay, pencils down, everyone. RDT just won the Weekend Watch. You can all go home now.
Jen: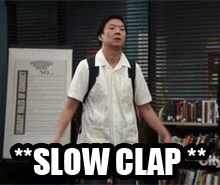 ---
Crown Heights (Limited)
Loren: I should want to see this movie, I just kinda don't. That makes me feel bad. Which is good, right?
RDT: I'm sure it's a story worth telling, but it also looks like a story I've seen a dozen times before. That being said, once it hits Prime Video, I may check it out.
Rick: What RDT said.
Jen: This feels like a good companion piece to 13th. When it's streaming I'll give it the double feature treatement.
---
Ghost House (Limited)
Loren: 
RDT: Yeah…ummm…no.
Rick: I'll give them credit for the creepy setting and what looks like some solid practical effects, but I can't get behind this. I can't root for a character who is that F-ing dumb. In horror movies, and in life, don't mess around with the dead's belongings. Do you want to get tormented by the dead? Because that's how you get tormented by the dead.
Jen: Man, American tourists are awful.
---
Planetarium (Limited)
Loren: Is this like seven different movies in one? Why is it called Planetarium if it's really about weird seances? I'm good.
RDT: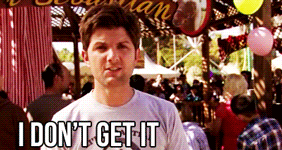 Rick: It's good to see that Natalie Portman is working on movies she has a passion for instead of sleepwalking her way through genre films. I'll give this one a spin.
Jen: I will definitely dig up the Wikipedia summary on this one.
---
Red Christmas (Limited)
Loren: That looks fucking awful. Not even like it's good-bad. I've seen YouTube unboxing videos with better production quality. Hell, the British kid that reviews fried chicken places in London has better production value than this.
RDT: I feel as though we've seen "horror Christmas" done before and done better. Any minute now, I bet Rick drops at least…three…suggestions.
Rick: Dee Wallace (The Howling, E.T., Lords of Salem) is still one of my favorite actresses, but I'm so out on this movie. Apart from the fact that it uses a botched abortion as the catalyst for its mayhem, seeing the bear trap on the head gag is in the trailer is a sure sign that it has nothing better on hand. Per RDT's request, feel free to watch any of these Christmas-themed crazy person movies instead: Christmas Evil (aka: You Better Watch Out), any of the five Silent Night, Deadly Night movies (even the one with a villainous Mickey Rooney), or Black Christmas (the original from 1974). If you're looking for something decidedly more imaginative (and aren't afraid of subtitles), track down Rare Exports, a Finnish flick from 2010.
Jen: Ho, ho, no.
---
https://youtu.be/RutPjFv4J78
Revelator (Limited)
Loren: How do these movies keep getting even limited theatrical releases? The only thing that movie has going for it is some interesting cinematography, but the acting and the sound design looks and sounds worse than a community college film course project. Woof.
RDT: Well, that just looks terrible.
Rick: This feels like it might have been an interesting premise, but trailer is so poorly put together I have absolutely zero interest in watching this movie.
Jen: You guys, Rick and I made a silent 8mm film in our Film 1 class (number redacted) years ago, should we put it out for release?
---
Served Like a Girl (Limited)
Loren: That's not even a sizzle reel. It's an interesting story of a Beauty Pageant for Veterans but there's got to be more to your movie than just that, and this trailer gives you nothing else.
RDT: You definitely can't complain that that trailer reveals too much. That's for sure.
Rick: I still can't believe that that's the trailer. It's actually linked on their official web site. Ladies, your story is interesting, but you need to find someone who actually knows how to sell it. If this is all your current marketing folks can do, your film is destined for obscurity.
Jen: Maybe the full film is only 6 minutes long? I love the idea and want to know more, so I guess in that respect the trailer whetted (whet?) my appetite for more…
---
Sidemen (Limited)
Loren: It's an interesting and actually really common story, but that trailer is too long. I feel like I got everything I need from it. Oh well. Guess this one doesn't make The Doc Doc™.
RDT: Not for me.
Rick: I hate seeing good musicians relegated to anonymity. I don't know that I'll watch this doc, though. I think I'd rather read an article then do a deep dive for their albums and enjoy the music.
Jen: I loved Twenty Feet from Stardom and this has a very similar feel so I'd give it a whirl.
---
https://youtu.be/QPfNipHBJtM
Tales of an Immoral Couple (Limited)
Loren: ¯\_(ツ)_/¯
RDT: So, I guess I'm just not going to the movies this weekend.
Rick: Nothing about that trailer projects "romantic comedy" to me. Has the meaning changed? Did I miss something?
Jen: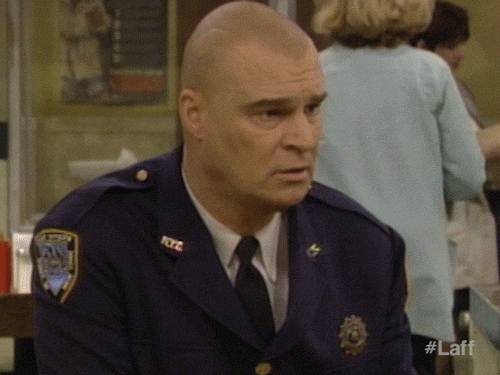 ---
Terminator 2: Judgement Day 3D (Limited)
Loren: Isn't this a ride at Universal?
RDT: I don't enjoy 3D and I own this movie. I'm all set, thanks.
Rick: I would only pay to see this in theaters again if they attached T2: Battle Across Time to all of the showings. Why are you looking at me like that? I can't be the only one who remembers it. It's the 3D movie experience James Cameron shot exclusively for Universal Studios back in the early 90s. It is considered part of the official Terminator canon and features all of the major players from Terminator 2. You can find the short online (the attraction closed in 2012), but it's doing the material a disservice seeing it in 2D via the web. So, whomever owns the rights to this bit of Terminator history, do the fans a solid and give it its due.
Jen: It feels like Hollywood is trying to throw us a bone this week by re-releasing a good movie. But I think I'll just save the $16 and watch this at home.
---
Unleashed (Limited)
Loren: Wow. I feel so much dumber now. Thanks for that, Unleashed.
RDT: This looks dumb, but I kinda like Kate Miccuci so maybe…on a Saturday afternoon when there is nothing else, and I mean nothing else, on.
Rick: There is not enough "nope" in the universe.
Jen: This feels like it should have come out in the 1980s body-switching heyday. Some sort of early Tom Hanks comedy vehicle, perhaps? I think I'll be just fine if I never see this movie. (This time Turner IS Hooch! –RDT)
---
TV/Netflix/Blu-Ray
Death Note (Netflix)
Loren: Betcha he puts whatever the Death God's name is in the book, Mr. Mxyzptlk style.
RDT: I am intrigued. Sure, why not?
Rick: Adam Wingard (The Guest, You're Next) is one of my favorites to rise from the new wave of horror directors. Like the live action Ghost in the Shell, this is suffering from accusations of whitewashing by fans of the original. Having not seen the Japanese iteration, I can't say if that's justified, but I'm willing to give it the benefit of the doubt. I may be an outlier, but I'll do the dive and watch the Japanese version too and draw my own conclusions.
Jen: What RDT said.
---
https://youtu.be/ly019ZF0lsk
Disjointed – Season 1 (Netflix)
Loren: They can package this with The Ranch for a block of comedy called: "Shit Loren Will Never Watch Thursdays".
RDT: I think they got so high they forgot the "comedy" part of "stoner comedy".
Rick: Remember what I wrote about Unleashed? It also applies here.
Jen: I'm not nearly stoned enough at the moment to understand why this exists.
---
Lynne Koplitz: Hormonal Beast (Netflix)
Loren: Kinda funny. It gets a maybe from me. I'm just impressed she was able to remember her act while being that drunk. That's why she sounds like that, right? She's drunk?
RDT: I chuckled just enough to give it a shot.
Rick: Meh.
Jen: YouTube sent me a popup alert (I really need to shut those off) that something new for me was available. It was this. What do you think of me, YouTube? Is this cause I hate watched Sex and the City 2 that one time?
---
Rememory (Google Play)
Loren: So it's Eternal Sunshine of The Final Cut with a little Unforgettable thrown in. It's strange this is direct to Google Play and not on the Google owned YouTube Red.
RDT: Looks Black Mirror-ish, and I like the Dink. If reviews are decent, sure, I'll give it a shot.
Rick: Weird that this is hitting Google Play (for free, mind you) before it gets a limited release in theaters in September, but it's the goddamn Wild West with release strategies anymore. Who am I to argue?
Jen: This trailer sucked me in. They own up to being a Black Mirror story rather than hiding from it and I appreciate that. I love Peter Dinklage and I'm actually curious about the mystery here. I'll check it out.
---
https://youtu.be/l10DRf4A2so
Whitney: Can I Be Me (Showtime)
Loren: This is a story I already know, and with so much other stuff out there I think I'll pass.
RDT: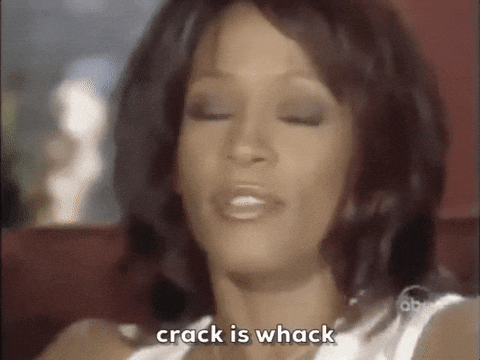 Rick: I appreciate Whitney's incredible talent, but I followed her story as it happened. I don't need to watch this doc.
Jen: I'm torn. I'm not a huge music doc fan, especially when the doc in question is a retread of an old "Behind the Music" episode, but Whitney was such a strong influence to me in my childhood that spending some more time close-up with her doesn't seem like a waste. Maybe.
---
The Tick – Season 1 (Amazon)
Loren: Nope. This does not look good, even if it does have the original creator behind it.
RDT: I barely made it through the pilot because of, well, everything Rick says below. Pass.
Rick: Things The Tick was never meant to have: realistic violence, death, characters dealing with mental illness. I don't care if you're still trying to sell it as a comedy. This is a wholesale misunderstanding of a premise and its characters. I'm glad people have jobs, but F this show. Call me when the Fox animated series gets a proper home video release and I'll enthusiastically add it to my library.
Jen: I've heard Rick's take on this and was still willing to give it a "maybe", but that trailer music just turned me off so much. I'll skip this one.
---
So that's your upcoming weekend in review. Let us know what you saw, liked and/or hated.
As always, you can find us on Facebook at facebook.com/hollywoodpicturenews, or @HWPicNews on Twitter. And send in your questions/comments to questions@hollywoodpicturenews.com.
From Hollywood,
–Loren, RDT, Rick, and Jen