Welcome to the Weekend Watch. Where we try to point you towards the best ways to spend your viewing time (or, at least, steer you clear of the garbage).
Movies
mother!
Loren: That's the worst episode of Flip or Flop ever. Also, Javier Bardem is 48. Jennifer Lawrence is 27. The disparity in their ages is old enough to drink.
RDT: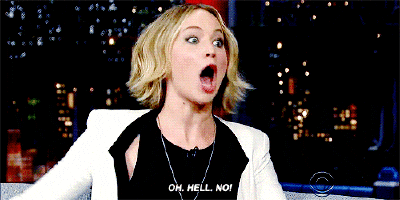 Rick: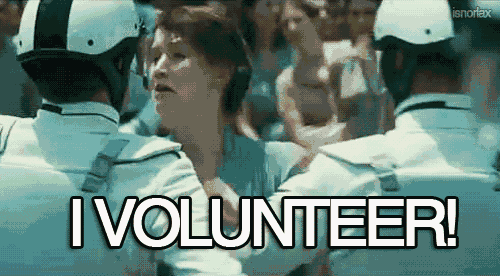 Jen: I think I fall somewhere between Rick and Loren on this one. There isn't an appropriate gif for "I'm moderately interested in this and if my husband is up for it maybe we'd check it out in the theater. If not I'm game to see it at some point when it's streaming and we have a night in on the couch". Oh, wait…
---
American Assassin
Loren: I should have done a trailer breakdown for this movie. It looks bananas. But sure, I'll buy TV Teen Wolf's Stiles as a Bourne-like assassin. Why not. I might even see this one.
RDT: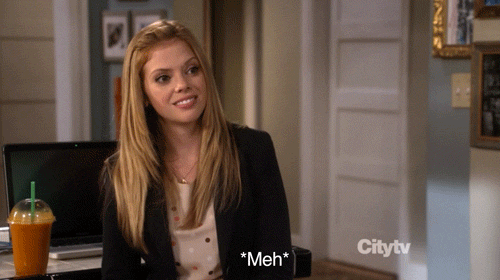 Rick: May the Michael Keaton renaissance burn long and bright.
Jen: I'm definitely not seeing this movie, but I am conflicted on my feelings about it. I find "take no bullshit" killer Michael Keaton incredibly sexy. This isn't too off from his Vulture portrayal, which, in retrospect, I also found a bit of a turn-on. What does this say about me?
---
Brad's Status
Loren: I wasn't too sure about this when the trailer started, but it pulled me in and then hit a little close to home. I want to see this play out. In.
RDT: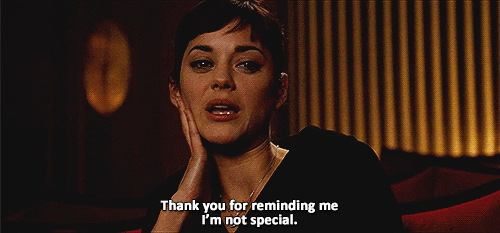 Rick: Leave it to Mike White to not only make me forget what an awful person Ben Stiller is, but to make me incredibly uncomfortable with how real this movie feels.
Jen: Am I having a midlife crisis? Why does this movie speak to me? I don't want to want to see it. But, I do.
---
In Search of Fellini
Loren: I don't know, you guys. I think I'm with Maria Bello here. I don't think sending your 20 year old daughter, who's never even really left the house, alone to Italy is a great idea. But what do I know? I don't have kids. I'm sure everything will be fine. I won't know of course because I won't be seeing this movie. I'll just assume it's all good.
RDT: Ok, enough gifs (for now). Can I just got back to Italy instead of watching this movie?
Rick: This is co-written by Nancy Cartwright (Lisa on The Simpsons) and apparently based on a trip she took in her 20s. This definitely feels like the idealized movie version of someone's formative trip to a foreign country. Can't say I'm super interested.
Jen: This looks fine. I feel like it should inspire me, but I'm left feeling a whole lotta meh at the end of the trailer.
---
Rebel in the Rye
Loren: That's a pretty phenomenal cast. I just don't know that I need to know the "untold true story" of J.D. Salinger. If I hear good things I might check it out, but I probably won't.
RDT: Feels a little on the nose. ("You're Holden Caulfield!") If it makes it through award season, I may give it a watch.
Rick: I've read "Catcher in the Rye" twice: once for an English class in high school, and a second time as an adult, hoping I'd have some perspective on the story. I didn't enjoy either experience. If, as a few people in this movie (and in life) speculate, that J.D. Salinger is Holden Caulfield, then I'd probably find this movie as insufferable as the novel.
Jen: This trailer made me want a cup of strong coffee, a martini, a cigarette, and a new red lipstick. It did not make me want to see a movie.
---
Red Trees
Loren: I really like how this is presented. Stories being read over images, not just talking heads and film reel footage. This subject matter is always a tough one to watch but I think this may be worth it.
RDT: That looks like a fascinating doc that I will likely never see.
Rick: Further evidence that beauty can grow from tragedy. In.
Jen: The substance may be tough but the style makes it palatable. I'm in.
---
Dolores
Loren: It's so indicative of the failures of the American school systems that I had no idea who Dolores Huerta is.
RDT: That also looks like a fascinating doc that I will likely never see.
Rick: What Loren said.
Jen: So excited Dolores is finally getting her due. So many know Cesar Chavez's stories I'm thrilled that we're finally hearing from Dolores Huerta as well.
---
Vengeance: A Love Story
Loren: What the hell is going on with that movie? It's fucking brutal in certain places and then hilariously over the top in others. I wish that I thought that Nicolas Cage could still handle this type of material, but I don't think he will. I'll let Rick let me know if this is worth seeing or not. (I'm assuming he'll see this eventually)
RDT: I wish Nicolas Cage would finish paying off his taxes and get back to acting.
Rick: 
Jen: Wait, does he kill them all by the waterfall or do they just use a lot of that scene in the trailer? There is no way I'm seeing this trash, but I would love if someone could answer that question for me.
---
Wetlands
Loren: This 100% looks like it should have been a TV series on a premium cable network. Like one I'd put in my queue and then forget about for a while and then go, "oh yeah, that looked kinda good". Then I'd watch the first couple and either rip through the first season or figure out that I was wrong and move on. But, alas, it's a movie.
RDT: Can I just watch Luther instead?
Rick: Ahh, Wildwood. Such a skeezy place disguised as a tourist attraction. I went there many a summer weekend in my youth. I can still hear the pre-recorded warning from the tram cars (which we never rode) while we walked the two miles of boardwalk. So many rickety carnival rides, a thousand crappy t-shirt shops, and enough fried dough to beach a whale. As for this movie: I agree with Loren. I'd watch it if it were a TV series. As a movie…eeeh.
Jen: Mr. Eko!!!! Glad to see that actor doing something. I mean, I probably won't see it but I'm still glad about it.
---
Year By the Sea
Loren: This movie was not made with me in mind. It's also so strange to see Marion Ravenwood as the "older woman" now. Thanks unrelenting passage of time.
RDT: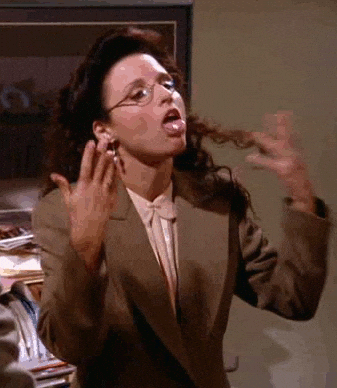 Rick: What Jen says.
Jen: I look forward to someday being an older woman who wears a toga, dances on the beach, and drives recklessly.
---
TV/Streaming
American Vandal – Season 1 (Netflix)
Loren: I'm kinda into the new mockumentary style that's based on the Making a Murderer trope. I like that they are playing this as straight as they can, while involving spray-painted dicks. In the queue it goes.
RDT: It looks funny, if a little one note. But I have no idea how it's going to sustain over multiple episodes.
Rick: That trailer is hilarious. Like RDT said, not sure how you stretch that out into eight episodes and keep it funny. Call it a maybe.
Jen: I'll admit the first time I saw this I wasn't sure if it was real until a decent way through the trailer. They play it VERY straight and that's admirable.
---
Jeff Dunham: Relative Disaster (Netflix)
Loren: Nope. On a stick.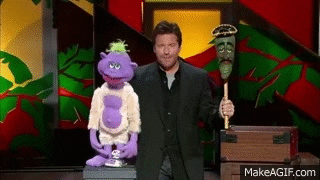 RDT: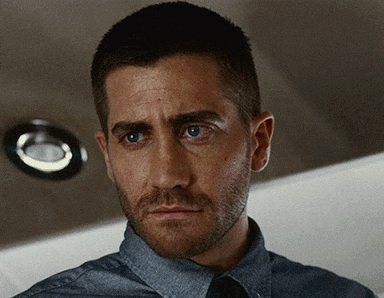 Rick: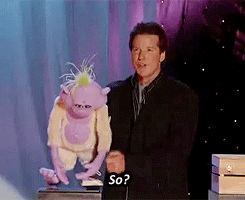 Jen: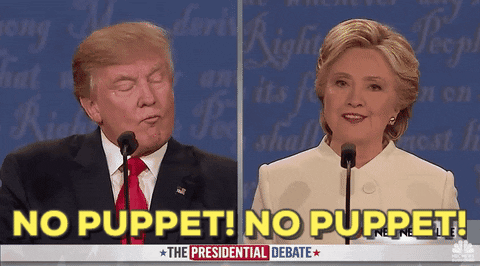 ---
First They Killed My Father (Netflix)
Loren: The idea of child soldiers is so beyond fucked up that my brain has a hard time realizing that it's a real thing. I want this to be good but I have a terrible feeling that the Angelina Jolie-ness of it will stop that from happening.
RDT: I'm sure it's a story worth telling, but it's not a movie I see myself watching.
Rick: So, it's Beasts With No Nation set in Cambodia? Unless this gets stellar reviews I think I'm good.
Jen: I don't think my fragile mom heart can handle this. Props to Angelina Jolie for what looks like an amazing film on an important subject, though.
---
Strong Island (Netflix)
Loren: I can't think of a more pertinent time for this to be released. It's a shame that it has to be.
RDT: Another story worth telling, but this one? Yeah, it seems worth watching too.
Rick: In.
Jen: I'll be checking this one out. With a an angry heart and a big box of tissues.
---
https://youtu.be/bCtwy-IPWjQ
The Mindy Project – Season 6 (Hulu)
Loren: I kinda sadly gave up on this show before its move to Hulu. I've heard that it did a bit of course correction but I don't think that I'm willing to catch up to find out.
RDT: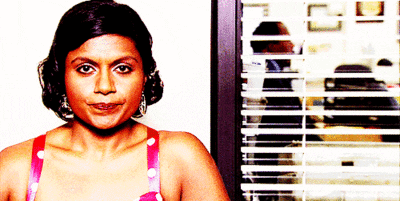 Rick:
Jen: Loren said it all for me.
---
Outlander – Season 3 (Starz)
Loren: This show is lady porn at its finest. I watched the first two episodes because the weird time travel premise was interesting but overall I am not the show's demographic.
RDT: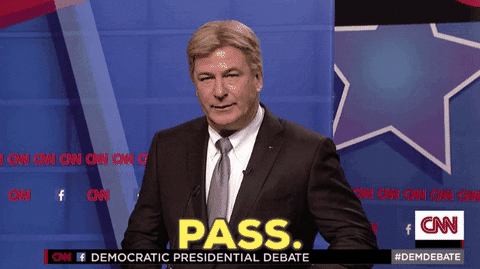 Rick: I'm confused. When does the Kurgan show up?…Oh, right. That's Highlander. Sorry. Here's a gif of Freddie Mercury sword fighting with Christopher Lambert: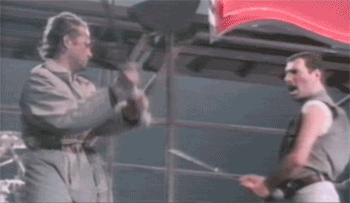 Jen: Je suis prest!
---
Vice Principals – Season 2 (HBO)
Loren: I need to watch Season 1 first, which I fully meant to do but then didn't. It is on the list however.
RDT: I watched a few episodes of the first season and I like Walton Goggins a lot. But I am kinda burnt out on Danny McBride's schtick. Pass.
Rick: Danny McBride is becoming like Kevin Hart to me. He's basically playing himself in every movie/show he turns up in. I want to like him, but try a little range on for size, chief.
Jen: I guess I'd need to watch Season 1 to understand anything happening here. I will admit the trailers for this popping up before my favorite HBO shows have put it on my radar as something to binge on a future laundry day, but that hasn't happened yet.
---
So that's your upcoming weekend in review. Let us know what you saw, liked and/or hated.
As always, you can find us on Facebook at facebook.com/hollywoodpicturenews, or @HWPicNews on Twitter. And send in your questions/comments to questions@hollywoodpicturenews.com.
From Hollywood,
–Loren, RDT, Rick, and Jen