Welcome to the Weekend Watch. Where we try to point you towards the best ways to spend your viewing time (or, at least, steer you clear of the garbage).
Movies
Blade Runner 2049
Loren: PleaseBeGoodPleaseBeGoodPleaseBeGoodPleaseBeGoodPleaseBeGood.
RDT: Currently 94% on Rotten Tomatoes, Loren. I think you're safe.
Rick: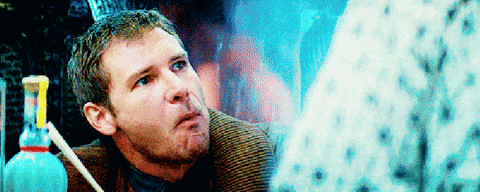 Jen: I know we use this gif a lot, but it's accurate…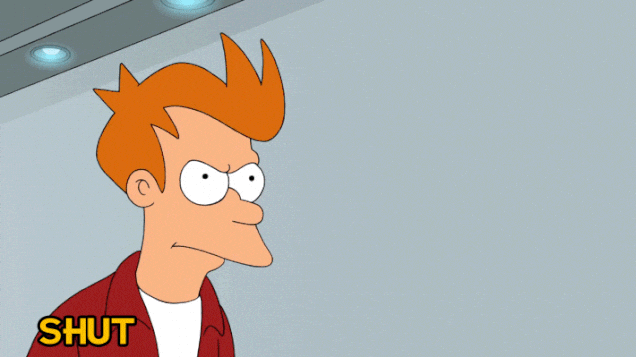 ---
The Mountain Between Us
Loren: This type of flick (post-accident survival) is not something I usually go for. This looks to be well done, and I like the cast, but I can't see it getting my money any time soon.
RDT: Like Loren said, it looks well done. Good cast. But I'll probably wait for streaming.
Rick: Kate Winslet AND Idris Elba? Damn straight, I'm in.
Jen: I love Kate Winslet and Idris Elba, and a romance between them is hot as hell. Except when it's on a mountain. I'm holding out for the sequel.
---
My Little Pony: The Movie
Loren: Shockingly I am not a Brony and have no earthly desire to ever bother with this movie. It will, however, be absolutely devoured by little kids.
RDT: Didn't even watch the trailer.
Rick: I watched a couple episodes of the series when it first came out because the internets were all aflutter about it. Admittedly, the writing was a hell of a lot more clever than I'd anticipated, but it's definitely geared toward a younger audience (i.e. – lots of songs). I doubt I'll see this, but I'll bet it's better than most of the non-Disney/Pixar animated fare parents sit through with their kids.
Jen: I have a three year old girl.
---
Better Watch Out
Loren: I know they call out Home Alone a bunch in this trailer, but that's all I could think of. It actually became kinda distracting. I'm not a huge fan of "Christmas Horror" to begin with, so unless Rick tells me that this is amazing I'll probably never see it.
RDT: Horror/comedy or not, it's still too early in the season for a Christmas movie.
Rick: I'm reticent to get behind a movie with a trailer that's plastered with Ain't It Cool News pull quotes, but I'm kind of into this. Not in theaters, though. Couch.
Jen: I'm a big bunch of "meh" on this one.
---
Overdrive
Loren: It's probably very smart for this to drop digitally the same day it hits theaters because it does not look good enough to get damn near anyone to see it on the big screen. That being said, if you're jonesing for more Fast and Furious movies in your life and kind of liked Gone in 60 Seconds and The Transporter it looks like this one's for you. Personally I think I'll just make this the head canon movie of how Scott Eastwood ended up on the team in F8 of the Furious.
RDT: So….The French and the Furious?
Rick: Ehh. I've watched worse movies in this genre. It'll be a good turn off my brain movie.
Jen: Sure. Fine. Whatever.
---
Architects of Denial
Loren: It's really unfortunate that this heavily features Julian Assange and some pretty terrible "gotcha journalism" because this is a subject that way more people should know about. I knew nothing of it until I moved to an Armenian neighborhood 15 years ago.
RDT: It's a subject deserving more attention. I'm just not sure this doc was the best way to do it.
Rick: Admittedly, I'm not super informed about the Armenian Genocide, but I had no idea there was an active denial movement. It's not bad enough that all those people were executed. You need to try and erase it from history? Christ.
Jen: I agree with Loren 100% on this one. This is an important story to tell, but this does not feel like the best way to go about it. I may check it out, but more likely this will inspire me to dig up some better docs on the subject.
---
Barracuda
Loren: I don't know. It's not like this movie looks bad per se, it's just that I've seen it before. I think I'd rather just listen to "Barracuda" by Heart instead.
RDT: Yup, once again, like Loren said, it feels like a movie I've seen a dozen times before.
Rick: I was totally indifferent to this until the whole thing got unexpectedly stabby. Could be a decent thriller, though I feel like I've seen something nearly identical in the last year or so. I just can't place it. Either way, I really like Allison Tolman and it's nice seeing JoBeth Williams again. Call it a maybe.
Jen: This doesn't look bad, but it's not really blowing my skirt up either. I swear I'm trying to find a different way to say meh.
---
Brawl in Cell Block 99
Loren: The bald head and cross tattoo make me think that Vince Vaughn is playing a white supremacist. But he's clearly supposed to be the hero. I am very confused. I don't think I'm going to bother with finding out what's going on here.
RDT: Vince Vaughn beating up a car looks like one of the most ridiculous things I'll ever see, if I ever see this movie, which is unlikely.
Rick: This has been getting almost uniformly positive press out of all the festivals it's played, and it's currently tracking at 96% on Rotten Tomatoes. Knowing that it has a whole 70s thriller vibe puts it right in my wheelhouse. In.
Jen: True story, when I moved to LA I wanted to BE Vince Vaughn. Swingers was like a religion to me and he was the coolest. In retrospect he was a clear misogynist, but c'mon I was 21! Nowadays, he revolts me for a number of reasons I need not get into here. So while I may see this down the line for the Tarantino-esque vibe and the positive reviews, for now I'm out.
---
Cold Moon
Loren: So at first I thought this was just going to be a Southern Gone Baby Gone or something, but then the supernatural stuff started happening and my interest was raised. This looks like a really creepy ghost story that could become an instant horror classic. I really hope that's what it is when I seek it out next Halloween.
RDT: No thanks.
Rick: Writer Michael McDowell has a pretty strong pedigree in the genre, having written some solid episodes of Tales from the Darkside and one of the best Tales from the Crypt entries during its run. I'll give this a go.
Jen: I'm not usually a horror gal, but this, this I would see. I love the vibe, the creep factor, and the lack of the usual jump scare tropes. I see about one horror movie a year, and this might be it.
---
https://youtu.be/Dgzttyh_-6U
The Crucifixion
Loren: I've made my feelings on organized religion pretty clear here. I also just don't think we need anymore exorcism movies. What more needs to be told?
RDT: What Loren said.
Rick: I'm willing to give this a little benefit of the doubt because of how damn good The Conjuring is, but the same people also co-wrote The Conjuring 2, which is a mess. Also, director Xavier Gens' short in ABCs of Death was a standout. Consider me a maybe.
Jen: Did you guys know that The Exorcist is available for free streaming on iTunes. Yep.
---
Demons
Loren: Take what I said on the last one and apply it here as well. At least The Crucifixion had the slick Paranormal Activity-verse look to it. This just looks cheap and boring.
RDT: If it's horror, I'm out.
Rick: Meh.
Jen: Sorry, I already chose one horror movie for this year.
---
The Florida Project
Loren: God damn A24! That looks excellent. I don't really have anything else to say.
RDT: Yeah, this looks pretty damn good. In.
Rick: Indeed.
Jen: Me too, me too. This looks fantastic and Tangerine is a pretty sweet pedigree.
---
I Am Another You
Loren: I just don't know what's going on here. At first it felt like a more style over substance doc about some dude hitchhiking, but there appears to be something more sinister underneath. But do I care about what that is? I don't know. Maybe?
RDT: I'm kind of intrigued by what's going on here. Kind of. If it stays on my radar and goes streaming, sure, why not.
Rick: I'm interested, but I'll definitely have to be in a particular mood to get into it, even at its scant 80 minute run time.
Jen: OK, cards on the table, I googled this movie to read some reviews and get more intel and what I read, more so than the trailer, put this on my list.
---
The Osiris Child
Loren: I feel like I should have heard about this movie before today. It looks like it might be good and there's some good production value, but that could just be trailer trickery. Color me intrigued nonetheless.
RDT: Ok, this movie looks like it's not sure what it wants to be. Father/daughter sci-fi story? Monster movie? Futuristic prison break? Man on the run? Meh. I'm kind of indifferent.
Rick: I have a hard time taking Kellan Lutz seriously, but this actually looks decent. If nothing else it has great production value. I'll keep it on my radar.
Jen: I am shocked that this doesn't look terrible. I don't think I'll see it but I don't have any strong arguments against it either.
---
Rocky Ros Muc
Loren: That seems like something I should be into: Boston, Sports, Real Life Crime Story. But I just wasn't grabbed by any of it. Too bad.
RDT: Oh yeah, what Loren said (again).
Rick: Yeah. I'm in. When it hits streaming, that is, but I'm in.
Jen: I'm on team Rick here. Also, it's entirely possible that a member of my family appears in this film.
---
TV/Streaming
https://youtu.be/dSdSYmXCPXU
Spielberg (HBO)
Loren: This looks like a pretty good encapsulation of the man's career. I'll add it to the watchlist.
RDT: Spielberg is who made me want to make movies. I'm a project manager for an advertising agency now. So he can go fuck himself.
Nah, this looks pretty good. I'll give it a watch.
Rick: Not in a rush to see it, but I will eventually.
Jen: I do love movies about movies. In.
---
The Death and Life of Marsha P. Johnson (Netflix)
Loren: Well, that looks like a great piece of True Crime Documentary. Once again a doc covering a subject I don't know anything about but probably should. Marsha Johnson seems to be an important figure in the LGBT community and her story should receive its conclusion.
RDT: Too many docs.
Rick: This looks fascinating. In the queue it goes.
Jen: Goddamn it, Netflix! I will be watching docs till the day I die.
---
Rodney Carrington: Here Comes the Truth (Netflix)
Loren: I like stand-up comedy, but that of the Southern-Fried variety is not my cup of tea.
RDT: The jokes might be funny, but I can't stand the delivery.
Rick: Nope.
Jen: I'm writing this on a plane and the wifi is spotty, so I'm just going to say: No.
---
https://youtu.be/QVOTNCiCIzs
ID-0 – Season 1 (Netflix)
Loren: That definitely looked like an anime, but I have no idea what's happening. I hope Jen's dad really enjoys it though.
RDT: Not my cup of whatever.
Rick:  Like Loren said, it's definitely an anime. I like the concept enough that I'll at least give the first episode a watch.
Jen: My dad is totally in.
---
Suburra – Season 1 (Netflix)
Loren: I don't care about modern day Roman mafia stories. This just didn't look appealing to me.
RDT: Wait, was this the only "reading" movie this week? Damn. Nice. Yeah, I'm not gonna watch this.
Rick:  :-/
Jen: Sweet I can't wait! I'm just kidding, I'm not going to watch this.
---
So that's your upcoming weekend in review. Let us know what you saw, liked and/or hated.
As always, you can find us on Facebook at facebook.com/hollywoodpicturenews, or @HWPicNews on Twitter. And send in your questions/comments to questions@hollywoodpicturenews.com.
From Hollywood,
–Loren, RDT, Rick, and Jen