Welcome to the Weekend Watch. Where we try to point you towards the best ways to spend your viewing time (or, at least, steer you clear of the garbage).
Movies
Wide Release
Geostorm
Loren: I can't even believe that this is a real movie.
RDT: I once thought nothing could be more ridiculous than outrunning the cold (The Day After Tomorrow). Then I saw this trailer. It will not get my money in theaters, but it will get time when streaming.
Rick: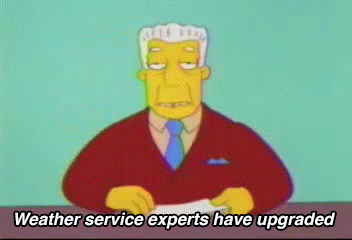 Also, I'm all over this. I love disaster movies.
Jen: This is the perfect movie for Gerard Butler. If you think that's high praise then you will not be disappointed.
---
Only the Brave
Loren: I have never been one for firefighter movies or Miles Teller movies for that matter. I don't think this one will get added to any list of mine anytime soon.
RDT: This is a great cast…and Miles Teller. Feels a little on the melodramatic side. I could see myself giving a watch at some point.
Rick: I echo RDT. I foresee a lot of melodrama, but it has a similar feel to Deepwater Horizon, which is actually decent. Unless it gets completely savaged critically, I may give it a shot.
Jen: A bunch of white men controlling the action and destructive fires. Sounds like a nice escape from reality.
---
The Same Kind of Different As Me
Loren: I honestly don't know what that was about. Also, I had zero clue that was Renee Zellweger. She's not even the same person anymore.
RDT:
Rick: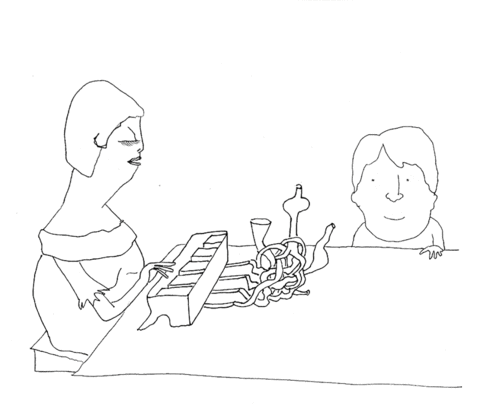 Jen: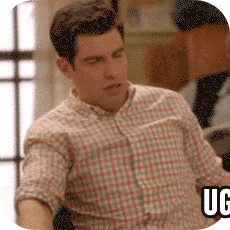 ---
The Snowman
Loren: I used to love thrillers like this when I was younger, but I haven't watched one in years. This looks okay. I like the winter/UK setting, but it's also getting pretty terrible reviews. I'm going to pass but might give it a go down the road.
RDT: Absolutely nothing about this is grabbing me. Some of it is even a little laughable. Pass. (Rick, let me know how the books are…)
Rick: I can't deny that the story, cast, and director are endlessly appealing, but I'd like to read the books the Fassbender character is featured in first (The Snowman is the seventh book in the series, BTW). Looks like I have a lot of reading to do…
Jen: There's a lot of negative buzz surrounding this and not much that's making me look past that to seek it out. I'll pass.
---
Tyler Perry's Boo 2: A Madea Halloween
Loren: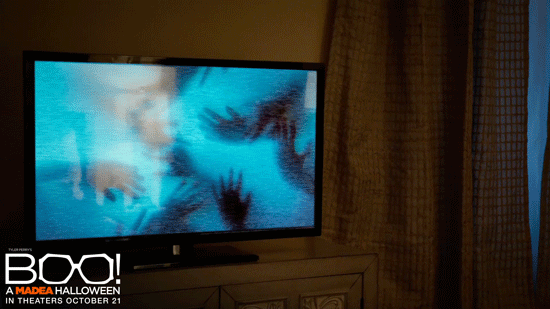 RDT: These guys got all the good gifs.
Rick: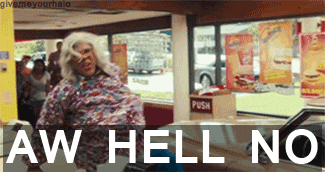 Jen: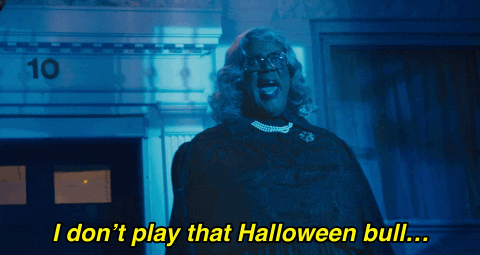 Limited Release
https://youtu.be/w1Nhl2QmTpI
The Departure
Loren: I don't know that I want a movie to remind me of the slow march 'till death.
RDT: Can I watch The Departed instead?
Rick: This one will be hard to watch, but worthwhile.
Jen: I echo Rick on this one. It'll be tough to sit through but might end on a cathartic embracing-life note.
---
For Ahkeem
Loren: Damn. I can't think of something else that's this raw and whose subject matter is this important.
RDT: Too many docs.
Rick: What Loren said.
Jen: What Rick said.
---
Jane
Loren: I've always found Dr. Goodall's work fascinating. On The Doc Doc™ it goes.
RDT: Way too many docs.
Rick: Brett Morgen has crafted some stellar documentaries, and this looks to keep up the trend. Sold.
Jen: Unseen Goodall footage? Yes, yes, yes. Having worked in the BBC archive for many years I've seen a lot of "unseen" footage of natural history expeditions and it rarely disappoints. I'm so in for this!
---
Killing Gunther
Loren: I could have sworn we already did this but after some searching it looks as though we did not. This looks silly but fun. I like most everyone involved. I'll give this a go when it hits streaming.
RDT: I like the premise, but I'm not a fan of the mockumentary execution. So…maybe?
Rick: I bet you a dollar that Arnold is in this movie for about six minutes. Doesn't mean I'm not curious, but I'm calling this as a total bait and switch.
Jen: I've recently developed a big crush on Taran Killam. Like as of this morning hearing him on a podcast. So while yesterday I was out for this, today I am in.
---
The Killing of a Sacred Deer
Loren: This… is not my type of movie. Good for *looks up director of The Lobster* Yorgos Lanthimos (really?) to be getting these type of weird ass movies out there.
RDT: It took me 4 hours during a flight to Paris to get through The Lobster. I'm out.
Rick: *hands over all the monies*
Jen: This looks so good, but also like it might hurt my head or heart. Tentatively on board to check this out.
---
Let Her Out
Loren: If done well this could be a cool and terrifying concept. This does not appear to be done well.
RDT: So, Lady Dark Half? I'll pass, thanks.
Rick: Yep. It's totally The Dark Half. I'm okay with that. It might make a decent distraction down the line.
Jen: Can I re-use a gif?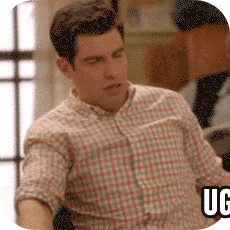 ---
Never Here
Loren: A more atmospheric looking film than The Snowman for sure, but I think the same can be said for this one as I did for that.
RDT: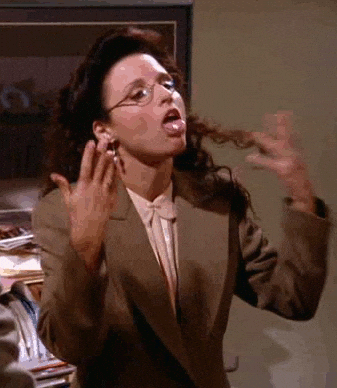 Rick: I love that setup. Gimmie.
Jen: Oh, I am SO in for this. They had me at "Lynchian."
---
Tom of Finland
Loren: Interesting story to say the least. I don't know much about the gay culture in Finland in the 40s-60s but it doesn't look like there was much of one.
RDT: Sorry, but I have no interest in this whatsoever.
Rick: Cripes. Did everyone hate gays? Well, out of strife comes art. I probably won't catch this in theaters, but it'll say on my radar.
Jen: This is a story I didn't know and that's always interesting. Not sure when I'll get around to this, but maybe streaming someday?
---
Thy Father's Chair
Loren: I'm a self admitted pack rat that has serious trouble letting things go. Every once in awhile I start worrying I might become a hoarder and then I see something like this that reminds me that I'm not even close.
RDT: I suddenly need to clean my apartment.
Rick: They lost me when they started talking about never having seen so many roaches. That's all I could think about during the rest of the trailer. And now probably for the next couple hours. Prehistoric bastards creep me the fuck out.
Jen: This plays light-hearted, aw dad you've got so much junk, but feels like it takes a very dark turn, and the pull quotes seem to indicate it's a serious look at the problem of hoarding. I'm not sure what the tone will ultimately be, but I *might* be willing to check it out when it's streaming.
---
Una
Loren: It's kind of like what happens after Lolita. I just hope to not be distracted by all of the Rogue One actors in this.
RDT: I have nothing witty or insightful to say about this trailer or movie.
Rick: Another difficult watch, but it'll be worth it.
Jen: This looks like a tough watch, but an excellent cast that could likely really pull it off. I don't have any interest in watching it, but I feel like we'll be seeing it again come screener season.
---
Wonderstruck
Loren: This looks pretty okay. Maybe some day.
RDT: Why is it when people cut their own hair in movies it always turns out perfect, but when I do it, it looks like, well, I cut my own hair?
Rick: Man, I'm interested in the story, but that trailer is all over the place. And that black and white photography has zero depth. I know. I'm a nerd, but it was a big distraction in an already sloppy trailer. Bleh.
Jen: Children's choirs singing pop songs are super creepy. This film looks lovely and magical, and I think the music is supposed to make me feel that way too, but instead it kept making me think that one of these kids might get kidnapped or worse.
---
TV/Streaming
AMAZON
Lore – Season 1
Loren: I worked on this show and did not get a credit. Cool.
RDT: In support of Loren, I will not be watching this show.
Rick: Meh.
Jen: This is a fantastic podcast and I hope the series does it justice. Also an X-Files pedigree will get me in the door. (Reads other comments) Wait, Loren you worked on this? Not only did they steal ¾ of your name for the title, but they didn't give you a credit? Bastards!
---
Red Oaks – Season 3
Loren: Something something not starting a show in the third season. Also, something something low rent Caddyshack.
RDT: Something something what Loren said.
Rick: Nope.
Jen: I think we've now reviewed at least two of these seasons, maybe all three? And I still just don't feel it. Sorry show, you're not for me.
---
AMC
The Walking Dead – Season 8
Loren: Some say the survivors are still on Hershel's farm. I'm all set.
RDT: I hate watched this show right up until pregnant Lori (sp?) flipped her car. If I haven't watched since then, I'm not gonna start back up now.
Rick: Been riding the Nope Train since Season 5.
Jen: Hey, yeah, maybe I'll start this series now, with season 8! No, no I won't.
---
HBO
Tracey Ullman's Show – Season 2
Loren: I loved Tracey Ullman when I was younger. I have yet to dive into this show. Maybe, but probably not.
RDT: Something something stealing Loren's bits. Something something and also his opinion.
Rick: Ehhh…I…no. No, I'm good.
Jen: I do enjoy her Judi Dench, but I don't think that's quite enough to get me into this.
---
HULU
Freakish – Season 2
Loren: So it's The Walking Dead by way of Pretty Little Liars? I'm good.
RDT: Loren + Jen = my opinion.
Rick: You'd think I'd be at least a little bit interested in this show, but you would be wrong.
Jen: This looks like about 20 other shows on the air now, but, like, the teen version of them. No thanks.
---
Too Funny to Fail
Loren: Hulu has been kinda crushing it with their docs as of late. I'll add this to my list on Hulu if I can find the damn thing.
RDT: I will definitely watch this, sooner than later. I'm fascinated by it.
Rick: I remember this existing for about as long as Chevy Chase had a talk show. I'm definitely on board to find out why it crashed so quickly.
Jen: I had no idea there were this many talented people involved in that show. Can I borrow someone's Hulu password?
---
NETFLIX
1922
Loren: This looks like an interesting take on something like The Telltale Heart. We're getting a lot of King stuff right now, but as long as it's good that's ok.
RDT: **reads Rick's entry** I've owned the book too. Got it for Christmas the year it came out, but never got around to reading it. Maybe now as well?
Rick: I've owned the book that this novella appears in for years (Full Dark, No Stars), but I haven't gotten around to it. This looks strong, though. Might have to finally crack that book open.
Jen: This looks good and creepy. I think Netflix may be the best forum yet for Stephen King adaptations, especially the novellas and smaller stories.
---
The Day I Met El Chapo: The Kate del Castillo Story – Season 1
Loren: Sorry, I just don't care about El Chapo. I didn't watch the trailer.
RDT: Meh.
Rick: There's clearly enough of a fascination with El Chapo that there are now countless books and docs about him and his actions. I, however, have zero interest.
Jen: I've stayed mostly out of the loop on the whole El Chapo thing, but this trailer piqued my interest so I'm going to give this a go and see how far down the rabbit hole I'm willing to go.
---
Haters Back Off – Season 2
Loren: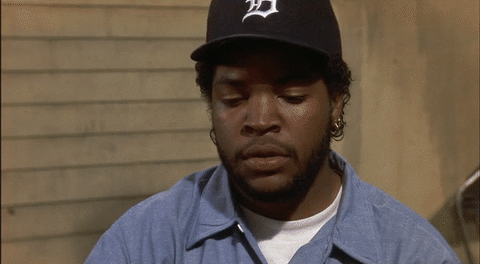 RDT: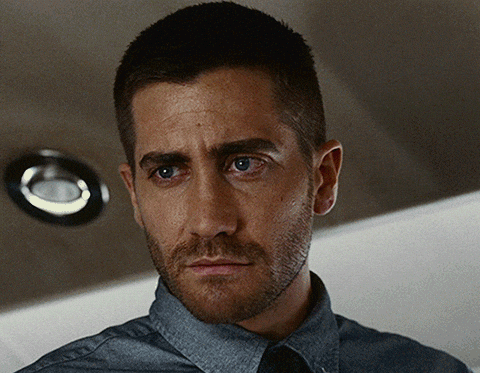 Rick: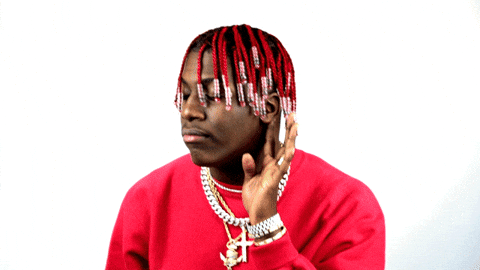 Jen: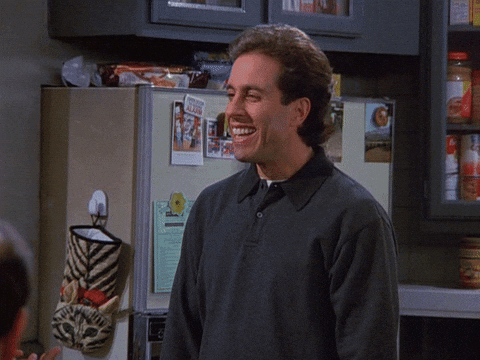 ---
One of Us
Loren: Read what Jen has to say on this one. That's how I feel.
RDT: Yeah. What Jen said.
Rick: I knew the Hasidic community was far more "old world" than the rest of the Jewish faith, but that trailer was an eye-opener. As compelling as it looks, I think I'd rather read about it than watch this movie.
Jen: I'm curious, but worried this will be a little more exploitational of its subjects than is needed to tell the story. I'll check in for a bit but I'm skeptical.
---
Patton Oswalt: Annihilation
Loren: I love Patton Oswalt and am very excited for this.
RDT: Not even gonna watch the trailer. I'm in for this. So in.
Rick: Patton is one of the few standups I enjoy. Count me in.
Jen: I watched this last night and it was worth the watch. Both funny and heartfelt. I recommend.
---
Wheelman
Loren: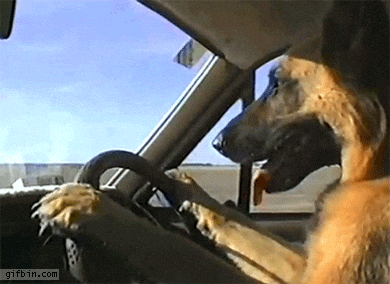 Dope.
RDT: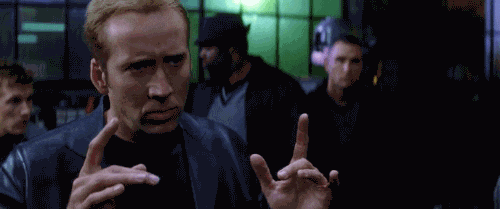 Rick: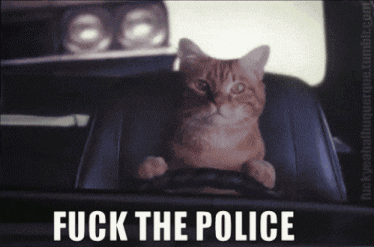 Yep. Totally in.
Jen: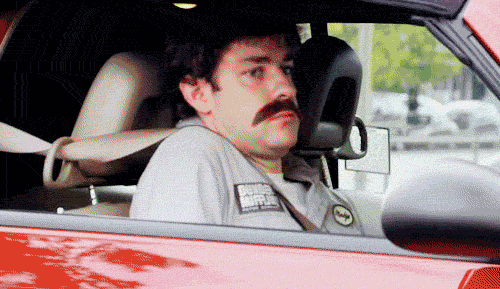 ---
So that's your upcoming weekend in review. Let us know what you saw, liked and/or hated.
As always, you can find us on Facebook at facebook.com/hollywoodpicturenews, or @HWPicNews on Twitter. And send in your questions/comments to questions@hollywoodpicturenews.com.
From Hollywood,
–Loren, RDT, Rick, and Jen