Welcome to the Weekend Watch. Where we try to point you towards the best ways to spend your viewing time (or, at least, steer you clear of the garbage).
Movies
Wide Release
Coco
Loren: When Pixar is good, it's great. I'm hoping that this falls in line. It looks pretty stellar.
RDT: I tend to see most (sorry, Cars 2 & 3 ) Pixar movies. Maybe not in the theater, but I'll definitely see it eventually.
Rick: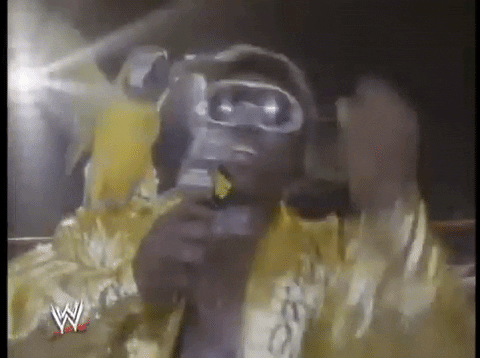 Oh, wait. Is this not about WWF legend, Koko B Ware? Well, I guess I'll still give it a shot.
---
The Darkest Hour
Loren: That Gary Oldman is pretty good, huh? I'm not sure that I'm into the movie per se, but his performance could get me to see it.
RDT: Dracula, Sirius Black, Commissioner Gordon, Beethoven (just to name a few) and now Winston Churchill. Gary Oldman is crazy talented and that will get me to see this…eventually.
Rick: Jesus, Gary Oldman can vanish into any role. I swear he's going to wind up starring as Meryl Streep in her inevitable biopic.
---
Limited Release
1945
Loren: Are we following Nazi sympathizers as the main characters here?
RDT: This one is not for me.
Rick: I think I know where this story is going, but if it stays on my radar I'll give it a go.
---
Bitch
Loren: I…Is…I mean…I got nothing.
RDT: Well…that looks different…
Rick: This is weird. I like weird. Thankfully this is also available on-demand so I can enjoy the weird from the comfort of my couch.
---
Call Me By Your Name
Loren: Maybe it's just because the lead looks so young, but this felt a little predatory to me. Or maybe that's the point.
RDT: Another one not for me.
Rick: Screenplay by James Ivory? Way to bury the lead, trailer. Regardless, this looks beautiful and heartbreaking. I'm in.
---
A Gray State
Loren: Nah.
RDT: Meh?
Rick: That trailer isn't strong. I feel like know too much about the story and not enough all at once. I think I'd rather read the wiki.
---
The Man Who Invented Christmas
Loren: Does Legion have a boat or something? This is just such a tired concept, and talk about bad titles. No thanks.
RDT: I feel like we've seen a variation on this story a whole bunch before (author before he becomes famous…). So, yeah, I'd rather watch the actual movies.
Rick: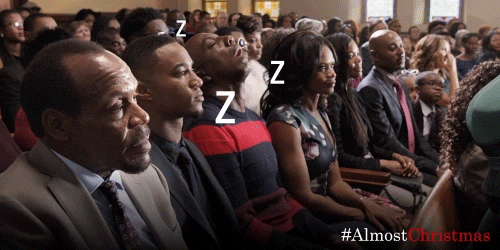 ---
Porto
Loren: Sadly, it's hard for me to watch anything "new" with Anton Yelchin now and not get sad and think about how we lost such a talent. As for this, I doubt I'll ever get around to it.
RDT: Not as in as Rick, but I'll give it a shot, sure. (Also, now I want Porto's.)
Rick: Yes. Yes, please.
---
Rebels On Pointe
Loren: I feel like this is something The Lady™ will be super into. For me, I think I'd rather go see the performance than see the doc.
RDT: Not my scene, jellybean.
Rick: I had no idea this ballet company existed, but am delighted that it does. On the list it goes.
---
Thelma
Loren: Is she like lesbian Carrie or something?
RDT: Where's Louise???
Rick: I've been anxious to see this since it debuted in Toronto back in September. Definitely in.
---
TV/Streaming
NETFLIX
Brian Regan: Nunchucks and Flamethrowers
Loren: Regan's style of comedy is not my style of comedy. Pass.
RDT: Brian Regan has been described as "a comedian's comedian", but I've just never clicked with his style. Something just doesn't resonate for me. Maybe his delivery? Dunno. I may give it a shot, but likely not.
Rick: Eeeh. Maybe for background while folding laundry.
---
Frontier – Season 2
Loren: I'm not necessarily surprised this show got a season 2, but that doesn't mean I'm gonna watch it.
RDT: I haven't seen season 1…
Rick: This is still a show, huh? Good for them.
---
https://youtu.be/mMUiRYoc76A
Godless – Season 1
Loren: Dope. I'm in.
RDT: Not a huge Western guy, but I'll give it a shot nonetheless.
Rick: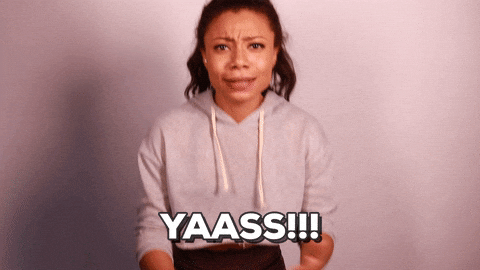 ---
https://youtu.be/whvPjWm7ZE0
She's Gotta Have It
Loren: This looks good and all, but I doubt I'll ever get around to it.
RDT: I've never seen the original movie, so I feel like I should watch that first.
Rick: I remember seeing the movie eons ago and liking it, but not being blown away. Making that story into a series is almost a no-brainer. It'll give everything room to breathe and build out the characters better than the feature could. I'll give it a go.
---
HULU
https://youtu.be/plyJQG-nRN0
Marvel's Runaways – Season 1
Loren: The lady and I started this Monday night after it dropped. It's been pretty good so far and it leans very close to its source material. I'll stick with it.
RDT: I'm diving in on this once I finish Punisher. Like Rick below, I'm feeling the superhero fatigue a little, but this feels just different enough for me.
Rick: I'm definitely suffering from superhero fatigue. I've given up on all of the CW series, Agents of SHIELD, and I'm outright ignoring The Gifted. Despite The Punisher being a breath of fresh air, the Marvel Netflix shows are starting to wear out the welcome, too. Unless this gets big critical notices, I think I'm good.
---
So that's your upcoming weekend in review. Let us know what you saw, liked and/or hated.
As always, you can find us on Facebook at facebook.com/hollywoodpicturenews, or @HWPicNews on Twitter. And send in your questions/comments to questions@hollywoodpicturenews.com.
From Hollywood,
–Loren, RDT, The Lady™, and Jen