Welcome to the Weekend Watch. Where we try to point you towards the best ways to spend your viewing time (or, at least, steer you clear of the garbage).
Movies
Wide Release
The Disaster Artist
Loren: Having not seen The Room I feel like this will be lost on me.
RDT: I feel like I need to see The Room first. There's gotta be a double-feature playing somewhere, right?
Rick: I know many of us at the HPN's Preferred Franco™️ is Dave, but I have a lot of time for the Original Franco™️. Having experienced The Room in all its glory, I'm anxious to see how this turned out.
Jen: If wanting to see a movie where the Franco brothers have homoerotic tension is wrong, I don't want to be right.
---
Wonder Wheel
Loren: Who would have thought that Woody Allen would try and bridge the story between Boardwalk Empire and The Sopranos. Anyway… here's Wonderwall.
RDT: The older I get, the less I get Woody Allen. Unless reviews are amazing, I'm likely out for this.
Rick: *checks watch* Is it Woody Allen movie season already? Man, this year has flown by.
Jen: Is this part of the Jim Belushisance I've been hearing nothing about? Do you think he gets a lot of roles that would have gone to James Gandolfini?
---
Limited

Release
24 Hours to Live
Loren: I was already kinda in, and then *wham* Ser Davos shows up. In.
RDT: Looks kinda fun in a Crank meets 24 way. Sure, I'll give it a shot on the old streaming box.
Rick: Things I enjoy: well-choreographed action sequences and revenge movies. That's two big boxes ticked for this one. Sure, they stole the implanted countdown clock from In Time, but this looks explodey and punchy enough to make me forget that little transgression.
Jen: This looks…fine. Not for me, but fine, nonetheless.
Another WolfCop
Loren: I actually wanted to see the first one in that this looks horrible sort of way. So this goes on the list but only after I see the original.
RDT: I feel like, since I haven't seen the original, I'll just be lost.
Rick: The first one is kind of fun. It tries a little too hard at times, but it's a decent, goofy throwback to the heyday of Troma. The sequel looks like more of the same. I'll give it a go.
Jen: I can't seem to get this out of my head now:
. So thanks for the laugh, trailer.
---
Dark Meridian
Loren: Like, there's a movie in there. But I'm pretty sure this movie has been made at least 20 times before.
RDT: Meh.
Rick: Sorry, but calling your main character Timmy makes me unable to take anything in this movie seriously.
Jen: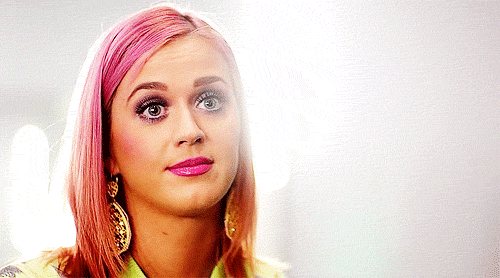 ---
Drawing Home
Loren: You know how there's some stories that don't need to be told? This is one of them.
RDT: Blah.
Rick: Nine. That's how many cast members got fancy cards near the end of this trailer. I was going to make a joke about watching paint dry, but it would be just as tired as I got waiting for this trailer to end.
Jen: Cause they're painters! Get it? Rick, you're a genius.
---
Love Beats Rhymes
Loren: It's like 8 Mile meets Step Up meets Dead Poets Society. And I'm kinda into it.
RDT: I'm just not into the trailers this week. They may be good movies, but they're just not grabbing me.
Rick: I was about to say, "you lost me at 'Directed by RZA'", but this is so far removed from his The Man with the Iron Fists crapfests that it might actually be competent. Even so, I got the whole arc from the trailer. I think I'm good.
Jen: Sort of a female-centric reboot of 8 Mile? Sure, why not.
---
Loveless
Loren: I feel like this is just how life is in Russia.
RDT: **shrugs**
Rick: Best subtitle translation ever also sums up how I feel about this movie:
Jen: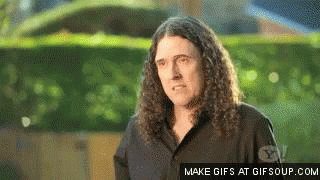 ---
The Other Side of Hope
Loren: I'm never going to see this movie.
RDT: What Rick said.
Rick: *unenthusiastic shrug*
Jen: What RDT said.
---
The Shape of Water
Loren: I like Del Toro's vision and this looks like a sweet love story between a mute lady and a Creature from the Black Lagoon. And hey, this looks better than any of that stuff from The Dark Universe we were being subjected to.
RDT: I feel like I should be excited, but I'm just not. Sorry.
Rick: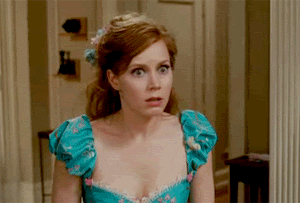 Jen: Lovely! I'm totally in for this.
---
Slumber
Loren: I think I said this the last time we talked about it but Sleep Paralysis is terrifying. This movie, however, is not.
RDT: Not for me.
Rick: So, I guess the filmmakers figured no one saw Dead Awake (and, let's face it, no one really did), so they'd just pump out basically the same movie. *fart noise*
Jen: I didn't even get all the way through the trailer. I'm out.
---
Small Town Crime
Loren: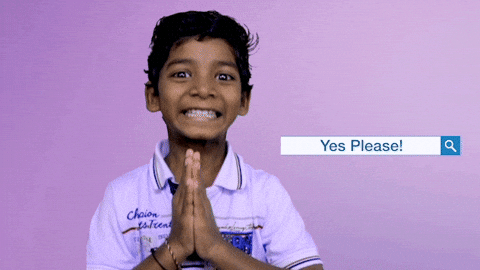 RDT: Oh yeah, I'm down for this.
Rick: Yes. So much yes. All the John Hawkes neo-noir stories, please.
Jen: This type of movie is not my cup of tea at all. But…this trailer just sucked me in and I'm buckling in for the ride.
---
TV/Streaming
NETFLIX
https://youtu.be/zy0b9e40tK8
Dark – Season 1
Loren: It's kinda like a serialized German IT. Yup.
RDT: What Rick said, except swap out "Sign me up." for "No thanks."
Rick: That looks creepy as hell. Sign me up.
Jen: I am both curious about and terrified of this. I think that's a winning combination.
---
Easy – Season 2
Loren: I like so many of these people. Why don't I want to watch this?
RDT: What Rick said.
Rick: I never had any interest in the first season. Not going to pick this one up now.
Jen: I may have been the only person who watched the first season – it was good, not great, but good. The cast for season two looks even better, so maybe I'll give this a whirl as well.
---
Voyeur
Loren: Fascinating. I've read this story before. I'm actually surprised that this got made into a doc with the actual guy. Super in.
RDT: Too many docs.
Rick: Wow. Just…wow. Absolutely in.
Jen: That's a big 10-4.
---
AMAZON
The Marvelous Mrs. Maisel – Season 1
Loren: I wasn't sure when that started that I was going to be into it, but by the end I was hooked. Good job, Amazon. I'm in.
RDT: I have too many Amazon shows already. Also, what the fuck is going on with the Amazon Prime Video App coming to AppleTV? They announced it back in June and it's still not available.
Rick: That looks like a lot of fun. Into the queue it goes.
Jen: Thanks to my daughter's love of The Muppet Movie, I've finally figured out watching material on Amazon. This looks like a lot of fun – I'm definitely watching this one.
---
HBO
All Def Comedy – Season 1
Loren: I do love standup. I can see myself checking this out.
RDT: Yeah, maybe. I guess.
Rick: When I was trying to track down a trailer for this I found a special Netflix released for Def Jam's 25th anniversary. I'm a little confused about how Netflix and HBO can both use the name. I would have figured HBO owned it, or at least the rights to use it. Anyway, IP postulations aside, it might be a mixed bag of comedians, but there's bound to be some worth checking out.
Jen: I'll give this a whirl. It feels like a mixed bag of hilarity and mediocrity, but maybe the funny is frontloaded and I'll stay awake through the best of it…
---
So that's your upcoming weekend in review. Let us know what you saw, liked and/or hated.
As always, you can find us on Facebook at facebook.com/hollywoodpicturenews, or @HWPicNews on Twitter. And send in your questions/comments to questions@hollywoodpicturenews.com.om Hollywood,Loren, RDT, Rick, and Jen