Welcome to the Weekend Watch. Where we try to point you towards the best ways to spend your viewing time (or, at least, steer you clear of the garbage).
Movies
Wide Release
12 Strong
Loren: Though it's got a great cast, this looks like half a standard war movie and half a Call of Duty game (put a horse in it). Maybe someday but not in the theaters.
RDT: What Rick said, except for the "wanting to see it" part.
Rick: I can't imagine that this isn't going to be full of clichés and a wickedly stretched version of the truth, but this cast is excellent. I want to see it just for this ensemble. I doubt I'll trek to theaters for it, though.
Jen: I have a lot of mixed feelings on this one. The trailer managed to hit me in the feels for the first few seconds but then sort of turned a bit to jingoistic about the war on terror in a way that turned me off. I have nothing but admiration and respect for these men and what they did, and this does look like an amazing cast (Michael Shannon seems to elevate anything he's in), but I can't see spending my precious movie-going resources on this.
---
Den of Thieves
Loren: I love a good heist movie. Sadly, this doesn't look like one. I'll wait on it.
RDT: I'll give it a shot streaming.
Rick: I mean, this isn't a terrible concept, but there's no way that the movie lives up to its setup. I guarantee I've sat through a lot worse, though. Call it a rental.
Jen: Where Michael Shannon elevates everything, Gerard Butler tends to do the opposite. This is a meh for me.
---
Forever My Girl
Loren: Oof. Not much in that trailer made me want to see this movie. And then to top it all off, that little girl is TOO precocious. Pass.
RDT: Jen's gif is better than anything I could come up with.
Rick: Wait… *looks it up* This isn't a Nicholas Sparks joint? Huh. I mean, his involvement wouldn't have gotten me to watch it. I'm just surprised, is all.
Jen: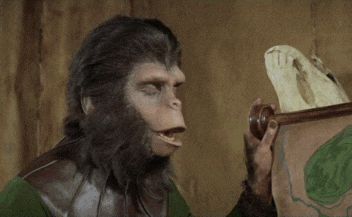 ---
Limited
Release
Django
Loren: It's definitely an interesting story, I just don't think it's one I need a full feature about. Maybe on the right day, but I don't think that day is today.
RDT: I'm not really a music guy. As such, I have no idea who Django is and, unfortunately, I'm not really interested in finding out.
Rick: I feel like I'd rather watch a documentary about this, or maybe just listen to his music.
Jen: Django's music is a favorite in my house. I was hoping this would be a doc rather than a biopic, but if it boosts the popularity of his music I'm OK with it.
---
The Final Year
Loren:
RDT: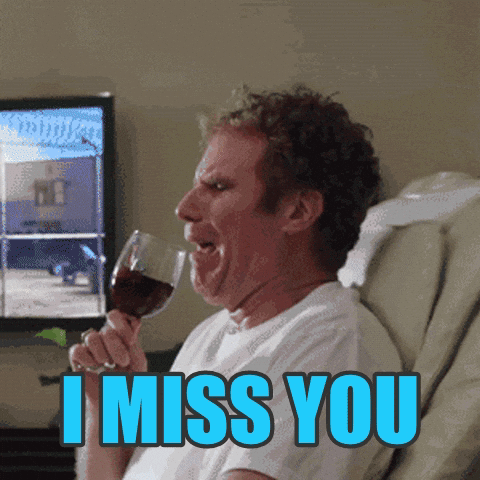 Rick: I think watching this is just going to make me even sadder about the current state of our government.
Jen: I could barely get through this trailer for the heartbreak. I want to watch it but it's going to be tough.
---
Freak Show
Loren: While I stand by the message, I'm not too sure about the execution. If it gets good reviews maybe I'll search it out.
RDT: My cohorts said it better than I ever could.
Rick: It's difficult not to see what all the beats are, but it's hard to see Bette Midler show up in a movie and not want to see it.
Jen: Come for Bette Midler, stay for a touching coming of age story about being true to yourself.
---
Humor Me
Loren: I like both Jemaine Clement and Elliot Gould but this looks pretty standard. Good reviews would get me to see this.
RDT: I'll give it a shot streaming. I like those dudes well enough. Jemaine's accent is funny!
Rick: Take exactly what I said a bout Freak Show and just replace 'Bette Midler' with 'Elliott Gould'.
Jen: This got a chuckle out of me, but not quite a laugh. This feels… fine? Sure, fine.
---
Mom and Dad
Loren: This didn't grab me like I thought it would. I think it's the bit at the end that shows that the parents are cognizant of what they're doing. If it were more like Cooties where they were sort of zombie-ish, then maybe I'd be more apt to watch this.
RDT: What…the…fuck…?
Rick: At first blush I thought this was an adaptation of Simon Clark's novel, Blood Crazy. It has an eerily similar setup, but is most definitely not a comedy. Slight disappointment aside, I'm totally down for this. It looks wonderfully unhinged.
Jen: I appreciate that they just let Nick Cage be Nick Cage.
---
My Art
Loren: *Reads Rick's below* Jeez, if Rick isn't going to make time for this, what on earth makes you think I will. Pass.
RDT: Yeah, fuck this.
Rick: I…ehhh…I don't…no. I'll never get around to this.
Jen: I wish Lena Dunham didn't make me roll my eyes.
---
The Revival
Loren: This is the only 'The Revival' I need:
Top guys… out!
RDT: Eh….no.
Rick: Shocking twist, ehh, pull quote? We'll see about that when I read the wiki.
Jen: Hmmm, OK I'll take a stab, the drifter turns out to be Jesus in disguise? Rick, let me know what the wiki says.
---
Showdown in Manila
Loren: HAHAHAHAHAHAHAHA. In.
RDT: I look forward to watching this from that one chair in Rick's living room.
Rick: This might be the best action movie that should have been released in 1996, and goddamnit I can't wait to watch it.
Jen: This is the Casper Van Dien-Tia Carrera vehicle I've been waiting for!
---
This Giant Papier-Mache Boulder is Actually Really Heavy
Loren: The New Zealand-ness of this alone makes it pretty adorable looking. Hopefully this stays on my radar it looks delightful.
RDT: Wait, it's papier-mache? I always thought it was paper mache????
Rick: The goofy, sci-fi B-movie version of Last Action Hero? I'm in, but I wish it had a less cumbersome title.
Jen: I'm a sucker for a kiwi accent.
---
TV/Streaming
HBO
High Maintenance – Season 2
Loren: Never saw Season 1 yadda yadda yadda. Probably won't bother though.
RDT: What they all said.
Rick: There was a season 1? Huh. Wonders never cease.
Jen: Ohhhhh, THAT show. OK. No thank you.
---
https://youtu.be/On6mkkIHqlk
Real Time with Bill Maher – Season 16
Loren: Bill Maher has never really done anything for me. I'm good.
RDT: Again, they said it.
Rick: No. No, I'm okay, thanks.
Jen: Eh???? No.
---
HULU
https://youtu.be/fA8bw85NmlY
The Path – Season 3
Loren: I know The Lady™ is excited for this, but I don't really care.
RDT: I keep meaning to start on this and keep forgetting. This likely won't serve as a reminder.
Rick: My 'meh' opinion of this show hasn't changed since the first season.
Jen: I pass a billboard for this on my way into work everyday and I think, oh when is that show going to start? The answer is 2016.
---
LIFETIME
Cocaine Godmother: The Griselda Blanco Story
Loren: Isn't there an entire series about this on USA? I don't think I need more in my life.
RDT: 
Rick: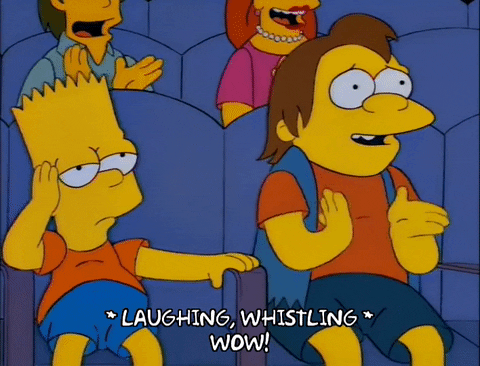 Jen: I was hoping that would be a lot trashier than it is. I'm disappointed in you, Lifetime.
---
NETFLIX
Godzilla: Monster Planet
Loren: I'm surprised there haven't been way more Godzilla cartoons.
RDT: Meh.
Rick: 
Jen: Dear Dad, check it out. Tell me how it is. Love, Jen
---
https://youtu.be/DKMC6HViGTM
Grace and Frankie – Season 4
Loren: I hear it's good. I haven't watched it.
RDT: Go read what I wrote about The Path.
Rick: Season 4?! Already? Can you tell this show hasn't stayed on my radar?
Jen: Yah! I've enjoyed seasons 1-3. May as well keep going!
---
Katt Williams: Great America
Loren: Nope.
RDT: Never been a Katt Williams fan.
Rick: *half-hearted shrug*
Jen: Not my bag, baby.
---
The Open House
Loren: That actually looks pretty good for a Netflix horror movie. If I get through all the other stuff I have to watch, maybe I'll give it a shot.
RDT: I'm out.
Rick: Look sufficiently creepy. I'll put it in the queue.
Jen: Well Seventeen Magazine loves it, so, why not?
---
Step Sisters
Loren: White girl Stomp The Yard? Who is this movie for?
RDT: Meh.
Rick: So it's Bring It On/Pitch Perfect with a dance team? Maybe not for me, but there's definitely an audience for it.
Jen: So the wise black woman saves a bunch of troubled white women while teaching them a tiny bit about their privilege? I think there's a trope in there somewhere.
---
STARZ
Counterpart – Season 1
Loren: If I still had Starz I might check this out. But again, I just have so much stuff to watch so I'm not going to go out of my way.
RDT: Love me some alternate reality, but not quite enough to pay for Starz (unless it turns out to be really good).
Rick: What's better than one J.K. Simmons? Two J.K. Simmons. I might actually subscribe to Starz for this.
Jen: Damn that looks good. I'm going to have to add this to the list of shows I'm not watching but should be. No, wait, that's RDT's list. OK I guess I'll have to actually start watching it then.
---
So that's your upcoming weekend in review. Let us know what you saw, liked and/or hated.
As always, you can find us on Facebook at facebook.com/hollywoodpicturenews, or @HWPicNews on Twitter. And send in your questions/comments to questions@hollywoodpicturenews.com.om Hollywood,Loren, RDT, Rick, and Jen