Welcome to the Weekend Watch. Where we try to point you towards the best ways to spend your viewing time (or, at least, steer you clear of the garbage).
Movies
Wide Release
Action Point:
Loren: I sort of have lost my love for the jackassery of these guys. Plus they are starting to get a little too old for this shit. Someone (else) is going to actually get hurt. Pass.
RDT: I thought the fake grandpa movie was kinda funny. This one? Not so much.
Jen: I am not the target audience of this film.
---
Adrift
Loren: Hello one of my unfounded biggest fears. It's not like a fear of open water but there is definitely a fear of being stranded and dying alone. Cool. I don't know that I'll be able to sit through this one.
RDT: It doesn't look terrible, but it does look like a movie I've seen before, a lot. Also, the trailer reveals way too much. #standardtrailercomplaint
Jen: I'd be less freaked out by a shark movie than this. I'll just watch a Jaws marathon instead, thanks.
---
Upgrade
Loren: Well that looks like a lot of bloody futuristic fun. Sign me up.
RDT: Yeah, I'm kind of into that. Maybe not in the theater, but I'll keep it on my radar for streaming.
Jen: This looks… fine. Sure, air-conditioning, popcorn, I can dig it for those purposes.
---
Limited Release
Yo Soy Pepito
Loren: No me gusta Pepito.
RDT: **shrugs**
Jen: I'll admit that during this trailer, I was distracted by two texts, an email, my daughter dropping a pile of cups on the floor and a delivery. But I really don't think I missed much.
---
Social Animals
Loren: Well that certainly looks like a movie. Ted Mosby adulterer doesn't have the same ring but good for Noël Wells getting that feature lead.
RDT: I like Noël Wells and some of the other cast (sit down, Mosby). But this looks like a movie I've seen a million times before.
Jen: This feels like it's a Showtime show.  Single, poor white girl with issues. Sort of Shameless meets sMilf? Meh.
---
Veere Di Wedding
Loren: Bollywood Bridesmaids. That's it. That's how this got sold. It's fine.
RDT: Loren and Jen said it better.
Jen: I thought Sex in the City in Mumbai, but Loren's take works too.
---
Rodin
Loren: Biopic is gonna biopic. I wish this one was about Rodan instead. 
RDT: So Rick said it's pronounced "bio pic," as if it were two words. As such, anyone that pronounces it "biopic" going forward will lose my respect. Or something. I don't know. I thought that was funny. It's not. I don't care about this movie. I'm sorry.
Jen: That trailer felt more than 2 minutes long. I think I fast-forwarded through the first half hour of it and then gave up.
---
Breath
Loren: Australian Surfing Coming of Age movie is not a genre that I knew existed. But here we are.
RDT: Well this one definitely doesn't feel like I've seen it before. And it looks…fine. So… maybe?
Jen: From Loren's description I did not think I'd like that trailer as much as I did. Maybe it's the accents? I usually hate male coming-of-age movies, but… yeah it must be the accents.
---
American Animals
Loren: I get a strong I, Tonya vibe from that trailer. Not a bad thing. I like the not based on the true story slant and I'm kinda curious about this one. Maybe when it's streaming.
RDT: I like a good heist movie. This may not be that, but I'm into it.
Jen: I love Evan Peters and this looks like a showcase for him. Also, you can't go wrong with a heist movie, especially with a unique twist. I'm down for this one for sure.
---
All Summers End
Loren: Kaitlyn Dever is one of the best parts of Justified and that was when she was just a kid. It's interesting seeing her get a Coming of Age love story with Ready Player One. Like in my head it doesn't fit but then I think about it and go, "oh yeah, I guess that's right."
RDT: Jumping on what Loren said, Tye Sheridan really feels too old for this pairing. But, in the trailer, it didn't bug me. Maybe this sat on the shelf for a couple years…? Anyway, I'm probably still not going to watch this.
Jen: I've officially reached the age where I see movies like this and imagine myself as the mom. I could do worse the Annabeth Gish I suppose, but still, I think I'm a little too old for this one.
---
A Kid Like Jake
Loren: It's really weird to see Jim Parsons playing a "normal" person. Gender Fluidity is an interesting topic, but I'm not sure if it will carry a full film.
RDT: I was kinda into this. I'll keep it on my radar.
Jen: Glad this is a topic getting its due. I feel guilty that I found that trailer boring.
---
TV/Streaming
NETFLIX
https://www.youtube.com/watch?v=gXg2_yExgVY
Arrested Development Season 5
Loren: I still need to go back and watch the remixed Season 4 which I didn't love the first go around but I'm in for this. I like these terrible people.
RDT: I'm somewhere between Loren and Jen.
Jen: I feel like I shouldn't watch this in light of a lot of the behind the scenes stuff, but it could be really funny. Season 4 was just OK, but the original material was so good I might still have tune in just to see if they can reclaim the glory days.
---
https://www.youtube.com/watch?v=YMdo_0H1thU
Unbreakable Kimmy Schmidt Season 4
Loren: Oops I never got further than episode 2 of Season 2. I'll probably just binge all of this when it wraps up with a movie next year.
RDT: What Loren said.
Jen: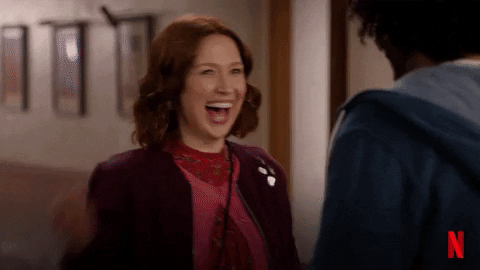 ---
November 13th
Loren: Whoa. I teared up at that trailer. This looks like one hell of a powerful doc.
RDT: There are times in my life when I don't understand the world we live in. I don't understand why people do the things they do. I don't know/think that this will give me any answers/resolution, but it definitely looks worth a watch.
Jen: Good looking, if heartbreaking doc. Looks worth checking out.
---
HBO
Succession
Loren: I like Brian Cox and Kieran Culkin so… maybe? I wonder if this would have been better served as a movie or a miniseries than a full fledged series.
RDT: I have no interest in watching rich people fight other rich people, even if they're related.
Jen: I keep seeing this trailer before Westworld and every week I go back and forth on whether I'm curious or annoyed by it. I think I'll give it a shot for Brian Cox, if nothing else.
---
AMAZON
All or Nothing: New Zealand All Blacks
Loren: It's interesting to take the "All or Nothing" or "Hard Knocks" format and port it to a Rugby club. I don't know really anything about Rugby so I doubt I'll watch this, but it looks pretty cool.
RDT: Sports!
Jen: That one guy is super hot. If you read this column regularly you will probably guess which one I mean. Other than that, I have few feelings on this.
---
STARZ
Wrong Man
Loren: Starz getting into the true crime doc game. I don't subscribe to their network anymore so I'll probably just wiki to see if they actually get these guys off from the murders they say they didn't commit.
RDT: What Jen said is what I would say if Jen hadn't already said it.
Jen: If I had Starz I'd totally watch this. If this were on a different service I'd totally watch this. It's a shame really.
---
So that's your upcoming weekend in review. Let us know what you saw, liked and/or hated.
As always, you can find us on Facebook at facebook.com/hollywoodpicturenews, Instagram at instagram.com/hollywoodpicturenews, or @HWPicNews on Twitter. And send in your questions/comments to questions@hollywoodpicturenews.com.
From Hollywood,
–Loren, RDT, and Jen