Welcome to the Weekend Watch. Where we try to point you towards the best ways to spend your viewing time (or, at least, steer you clear of the garbage).
Movies
Wide Release
https://www.youtube.com/watch?v=Hzu17bDJVMM
Ocean's 8
Loren: Sure why not. I like more of the Ocean's movies than I don't and this looks like fun. Couple that with a great cast and this seems like a no brainer.
RDT: Love this cast. And, like Loren above, I have enjoyed 66% of the previous Ocean's movies. So, sure, let's steal some stuff.
The Lady™: John Mulaney made a joke a few years back that an all female Ocean's Eleven could never work, because two women would keep breaking off to talk shit about the others. Although true to real life, I sincerely hope that's not the case here, because this looks delightful!
Jen: This looks like a blast, I can not wait. Please be good, please be good!
---
Hereditary
Loren: Well that is VERY off-putting. It actually looks terrifying, like truly unsettling. Damn A24 leave some good movies for the rest of the genres.
RDT: Not even gonna watch the trailer. I'm out.
The Lady™: If I was capable of handling scary movies, I'd be totally down for this.
Jen: I've already heard Oscar buzz for Toni Collette for this role. I don't know if I can handle watching it, the creep factor may be too much. But damn, you GO Toni Collette!
---
Hotel Artemis
Loren: That looks like a lot of fun. A little John Wick, a little Heat, with just enough comedy to make this one a flick that I'll definitely check out.
RDT: So, it's the Continental Hospital? Looks fun. I like that we keep getting a couple of these fun, over-the-top action movies each year. I'll try to catch it in cinemas, but if not, definitely streaming.
The Lady™: God bless you Jeff Goldblum. He adds value to any flick, especially ones that already look great.
Jen: Jodie Foster has been my girl crush since I was, well, a girl. Without her I'd say this isn't my cup of tea, but she's got me curious.
---
Zoo
Loren: Well that certainly looks better than the CBS series of the same name. They just don't make family movies like this anymore (which of course the do because this exists), but there's still the fear that the animals will die in this movie that will keep me away from it.
RDT: Why is the elephant more worth saving than the other animals? This looks…fine, but I think I'm out.
The Lady™: Nope. I don't need to spend two hours having anxiety about the animal's safety.
Jen: My daughter would love all the silly animal stuff, but the backdrop of war seems above her age range. Try me again in another year or two.
---
Won't You Be My Neighbor
Loren: I mean c'mon, it's Mr. Rogers. The nostalgia feels alone would get me to see this.
RDT: No question. This is now at the top of my Doc DocTM .
The Lady™: The only thing more badass than Mr. Rogers' sweater collection, is the man himself. In, with a whole box of tissues.
Jen: I bawl pretty much every time I see this trailer. What a human being. In.
---
Limited Release
The Valley
Loren: Meh. I'm sure there's a better Black Mirror episode about this same thing.
RDT: Yeah, that looks super melodramatic. And the message is going to be that we're all connected and we all affect one another…. blah blah blah….. right?
The Lady™: If this was a murder mystery show with a sci-fi twist, I'd probably give it a go. Alas, no.
Jen: Meh. This did nothing for me.
---
The Quest of Alain Ducasse
Loren: I feel like instead of a film this could have been an Amazon travel series.
RDT: What Loren and Jen said.
The Lady™: I'll absolutely be watching this as soon as it hits streaming.
Jen: Loren keeps stealing my thoughts, although I was going to say Travel Channel food show so, same difference I guess.
---
Sid & Aya: Not a Love Story
Loren: The main dude's name is Dingdong. DINGDONG!!!
RDT: I thought his name was Sid?
The Lady™: A resounding "meh…" from me. Also, why was half of the dialog in English?
Jen: Is she a real person? Is there some sort of twist here? I might have to hit the wikis and find out.
---
Rubb Rakha
Loren: Usually these movies at least look good but that movie looks like it was shot by your Uncle's friend that has a camera you can use. Then lit by your neighbor that had a couple extra floor lamps you can use. With added drone footage from your little cousin's Ramadan gift.
RDT: I was gonna say "So that's a movie." But I'm actually not sure.
The Lady™: Holy shit, that looks truly awful.
Jen: What is the top film school in India? This looks like a Film 201 project from its rival.
---
Prodigals
Loren: This is every "Going Home" story ever told mixed with Suits. I think I'm good.
RDT: Remember that show Ed? Tom Cavanagh as the bowling alley lawyer? Why isn't that streaming anywhere?
The Lady™: Hey, it's that guy from The Vampire Diaries! And he was on an episode of Suits. Good for him. I'm not gonna watch this, but…good for him.
Jen: I feel like movies like this are supposed to make you want to embrace your small town roots, but they always make me just think, dude you made the right choice moving to the big city and leaving these people behind.
---
Nancy
Loren: This looks formulaic but not bad per se. I doubt I'll remember to search it out though.
RDT: I'm actually somewhat intrigued. Maybe if it hits a streaming service,,,,and I remember it exists.
The Lady™: I'm going to take a page out of Jen's book and just Wiki this.
Jen: Steve Buscemi is great and this has that sort of un-settling vibe that can make for a tense great watch, but I'm just not motivated enough to seek it out.
---
Middleground
Loren: Well that hit all the "weird indie movie" tropes. Plus the audio was less unsettling and more just plain annoying. Pass.
RDT: Well doesn't that just look pretentious and terrible.
The Lady™: Is this based on a book? I'd rather read the book.
Jen: I thought for a second that bartender was Donal Logue and got really excited. But, no, just some dude. I'm out.
---
Hearts Beat Loud
Loren: I like both Nick Offerman and Kiersey Clemons, and this looks just sweet enough to not be too much. Once this hits streaming I'll definitely check it out.
RDT: That trailer is kind of adorable. And I love Nick Offerman. Count me in, eventually.
The Lady™: CUTE!! I look forward to watching this from my couch while consuming a pint of ice cream to stifle the more than likely tears.
Jen: This looks like a delightful Indie that I will give the time of day. On streaming, of course.
---
Half the Picture
Loren: More women directors? I like it.
RDT: Oh yeah, let's move this up my Doc DocTM  just below Mr. Rogers.
The Lady™: Sure, why not.
Jen: Yep.
---
Bernard and Huey
Loren: I like Jim Rash and David Koechner but this looks terrible. Sorry.
RDT: I didn't hate it….. **shrugs**
The Lady™: I really dig the cast, but I have no clue what this movie is actually about.
Jen: I feel like I'd do anything for Jim Rash, but I'm going to need a bigger bottle of wine to get through this one
---
Believer
Loren: Sure that looks slick and entertaining enough, why not?
RDT: What Jen said. Like, for real.
The Lady™: Interesting enough, but totally not my thing. Next!
Jen: I, um, sort of drifted during that trailer. I'm sure I'd be entertained by the movie but it just sort of felt like "a movie" to me. This far into the list of trailers it takes a bit more to hold my interest.
---
211
Loren: It's like Adaptation Nicolas Cage tried to make the most Nicolas Cage movie ever.
RDT: Can I just watch Heat again?
The Lady™: I miss young and zippy Nic Cage. Old, tired Nic Cage really bums me out.
Jen: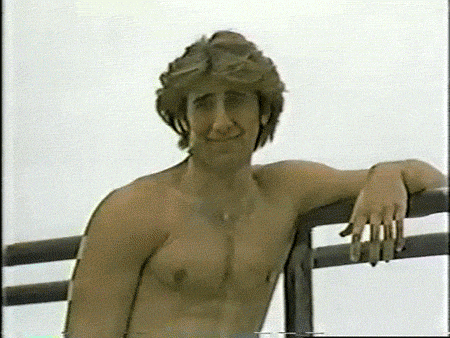 ---
TV/Streaming
NETFLIX
Sense8: The Series Finale
Loren: I didn't watch the series so watching the finale doesn't make sense. But, I will say, I'm happy for the fans to get an ending after the cancellation news.
RDT: What Loren said and, maybe, what Jen said.
The Lady™: Yeah, I'm one of the people that signed the petition to get this made. Thank you Netflix for listening to the fans, and giving us a proper ending. You shouldn't have cancelled it in the first place, but I'll take what I can get.
Jen: This is something I might one day binge when it's all said and done. Or maybe not.
---
The Staircase
Loren: I don't usually do the True Crime docs but this looks interesting. Lots of twists and turns. I might not watch the whole thing but I'll definitely research it on the internet.
RDT: Too many docs.
The Lady™: I don't need a documentary to remind me what a shit-show circus joke the justice system is.
Jen: Um, is this the same doc from 2004? I've seen it several times and it's compelling, but it's not exactly new. After you watch it you'll want to revisit the John Lithgow sitcom "Trial & Error," which is basically a series long spoof of "The Staircase".
---
Alex Strangelove
Loren: So that's what a modern Coming of Age movie looks like. Got it.
RDT: I love a good teen comedy. Not sure this is that though.
The Lady™: I'm too old to be watching this, but watch it I will!
Jen: That looks adorable. I'll never see it, but seems like a positive message for the kiddos.
---
Ali's Wedding
Loren: Ah the old Australian Multicultural Runaway Groom movie. That old chestnut.
RDT: Meh.
The Lady™: It's the type of movie you scroll past when people still had cable (remember cable?), watch ¾ of, and really enjoy. Too bad I don't have cable.
Jen: Sure, why not.
---
FREEFORM
https://www.youtube.com/watch?v=PZCs93cGcdY
Cloak & Dagger
Loren: I mean I'll check this out because it's a Marvel property and doesn't look as bad as Inhumans but it definitely looks very Freeform so it'll have to be pretty amazing to keep me on.
RDT: Looks a little too Freeform-y for me. I might give it a shot nonetheless, given the source material. But if it's not overly compelling, I doubt I'll stick with it.
The Lady™: I don't want to admit how many shows I watch on Freeform. Let's just say I will also be watching this.
Jen: Do I get Freeform? I have cable. Is it a cable thing? This used to be ABC Family? I think I get it with Time Warner. I meant Spectrum. It's Spectrum now. I'll check the channel guide, but I think I have this. What was I talking about again?
---
So that's your upcoming weekend in review. Let us know what you saw, liked and/or hated.
As always, you can find us on Facebook at facebook.com/hollywoodpicturenews, Instagram at instagram.com/hollywoodpicturenews, or @HWPicNews on Twitter. And send in your questions/comments to questions@hollywoodpicturenews.com.
From Hollywood,
–Loren, RDT, The Lady™, and Jen