Welcome to the Weekend Watch. Where we try to point you towards the best ways to spend your viewing time (or, at least, steer you clear of the garbage).
Movies
Wide Release
Ant-Man and the Wasp
Loren: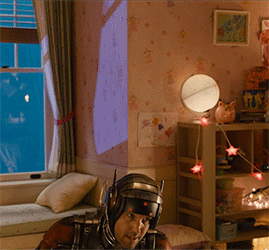 RDT: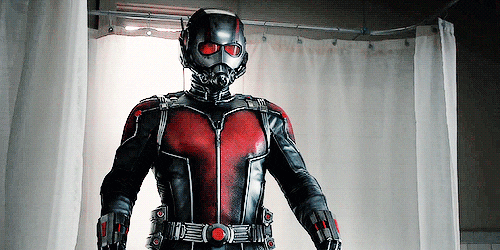 The Lady™: 
Jen: 
---
The First Purge
Loren: I'm always interested in these. I never see them but I'm interested. I guess if I'd see them all I'd want to know about how it all began, but maybe it hits a little too close to home for me.
RDT: Haven't seen the others, so why would I start with the first one? Oh, wait….still, pass.
The Lady™: Is it weird that this one makes me want to go back and see the first one?
Jen: Oooo, topical… but I'll pass.
---
Sorry to Bother You
Loren: Yes please. I think I saw this trailer with Deadpool 2. I was in then, I'm in now.
RDT: I have no idea what I just watched. But I'm kinda into it.
The Lady™: That was some seriously weird shit. SOLD!!
Jen: This looks so cool and different and fun and Tessa Thompson is the best, so I'm in.
---
Whitney
Loren: If there ever was a poster child for how drugs can ruin your life it's Whitney Houston. I don't know that I need to see this, but she's absolutely worthy of having her story told.
RDT: I'm sure for Whitney fans, this is worth a watch. But I'm not sure I'll learn anything that can't be gleaned from her Wikipedia article. Also, aren't we overdue for a biopic anyway? And, lastly, crack is, in fact, whack.
The Lady™: Maybe? It's a fascinating story. But the last few years of her life break my heart so much, it almost feels wrong to watch it all again.
Jen: Having grown up with Whitney's music and followed her life, I'm very interested in a peek behind the curtain. I'll check this one out for sure.
---
Limited Release
L.O.R.D. 2
Loren: We've come so far with CGI and MoCap. Normally I'm not all that into the crazy Fantasy genre but that was cool looking enough that it makes me want to search out L.O.R.D.
RDT: Not gonna lie, I love the name "Fan Bingbing." It's right up there with "Taika Waititi." But I've never seen L.O.R.D. 1, so will I be lost?
The Lady™: Was that animated or not? I genuinely can't tell.
Jen: Interesting, but no.
---
Under the Tree
Loren: I thought the Swedes were supposed to be the nice people. And if they hurt that cat because of a tree shadow so help me I'll… keep not going to see this movie.
RDT: I have no feelings about this movie.
The Lady™: I'm sorry…WHAT?!
Jen: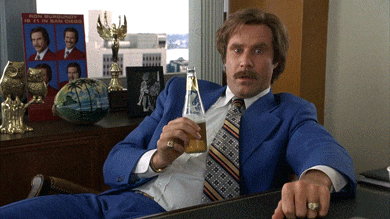 ---
No Postage Necessary
Loren: Sleepless in Hackers. Eh, that's the best I can do.
RDT: Is this a period film? The guy took a selfie with a flip phone. Also, this looks adorably terrible.
The Lady™: Please god no. No no no no no.
Jen: This doesn't look great.
---
Dhadak
Loren: But why does it sidebar so hard?
RDT: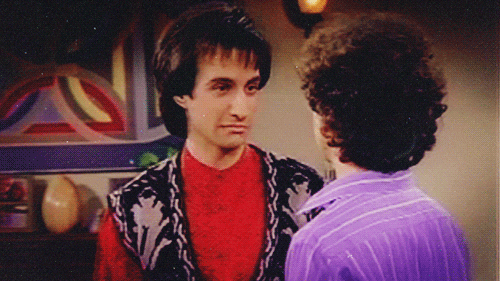 The Lady™: That light and fluffy teenage love story took a hard turn. I have no idea how I'm supposed to feel about this.
Jen: There's a lot of escalating quickly this week.
---
Moss
Loren: That's gorgeously shot, but I couldn't care less. Oh well.
RDT: Looks boring.
The Lady™: The colors and shots are stunning. I'd love to see this as a photo essay.
Jen: I tuned out about 20 seconds into the trailer.
---
Brother of the Year
Loren: I just don't think I'm the right audience for this one.
RDT: Yeah, I'm never gonna watch this movie. But, as a brother, I like the title!
The Lady™: What is the right audience for this? Cause I'm not part of it either.
Jen: Cute but I'm not going out of my way to find this.
---
Bleeding Steel
Loren: I'm not going to see this in the theater but I'm definitely going to see it. I have a soft spot for Jackie Chan and him doing a weird near future movie is right up my alley.
RDT: Ok, this is set in the future, right? But it doesn't look futuristic at all, except maybe the bad guys. Oh, it also doesn't look good at all either. Pass.
The Lady™: This will either be crazy good or crazy terrible. Either way, I'll give any movie a shot where a man blows up his own damn house without flinching!
Jen: Jackie Chan doesn't age, does he? This looks like it falls in the "so bad it's good" space. I can get behind that.
---
TV/Streaming
NETFLIX
The Comedy Lineup
Loren: I love stand up (you all know this) so I'll probably check this out. It's short form so it's easy.
RDT: Already started watching this. Listen to next week's episode for my thoughts!
The Lady™: Absolutely yes.
Jen: The clips here didn't really make me chuckle but there has to be a laugh buried in there somewhere, right? I'll give it a shot.
---
https://www.youtube.com/watch?v=28j8h0RRov4
Sacred Games
Loren: Reads RDT's response: We just talked about that on last week's episode (check it out if you haven't already). Oh this movie? I don't care about this movie.
RDT: You know what we haven't had in forever? A good "hunting the homeless for sport" movie. This movie isn't that. In fact, this movie likely has nothing to do with that. I dunno. Just a thought.
The Lady™: Meh. You know I love me some cop dramas. This just isn't going to be one them.
Jen: ¯\_(ツ)_/¯
---
Anne With An E Season 2
Loren: Here's what I said for Season 1. Still holds true:
I'm not the target audience for the Anne of Green Gables story but this certainly looks well put together. A new version for a new generation and all that.
RDT: Didn't watch season blah, blah, blah.
The Lady™: I think I really loved the book when I was a kid. Maybe I'll go back and check out Season 1?
Jen: I loved the original Anne of Green Gables movies when I was a kid and I'm glad there's a new series for your girls to enjoy, even if I'm not amongst them anymore.
---
The Legacy of a Whitetail Deer Hunter
Loren: There's some funny bits there but I think I'm on the kids side here. I'm more of a Marriott guy too.
RDT: Nice to see Josh Brolin doing comedy, even though it didn't look particularly funny.
The Lady™: I don't like hunting, or hunters. Hard pass.
Jen: IS this a comedy? I'm really not sure what I'm supposed to get out of this. Pass.
---
White Fang
Loren: I dig the way this looks but I don't think I remember liking the way this one turns out.
RDT: The animation style bothers me. Pass.
The Lady™: That looks….fine?
Jen: I remember reading this in school and not loving it. I wish this had existed then to help with book reports.
---
Somebody Feed Phil Season 2
Loren: It's like An Idiot Abroad meets No Reservations. That's fine.
RDT: I need to watch season 1. While I have you here though, if you haven't seen it, check out his documentary about taking Everybody Loves Raymond to Russia. It's great.
The Lady™: I completely forgot that I was really excited for Season 1. Now I'll have double the fun!
Jen: Meh. A show about his parents? That I'd watch.
---
HBO
https://www.youtube.com/watch?v=asX53aeBPJE
Sharp Objects
Loren: I don't know, this might be too much for me but I bet it's excellent.
RDT: Same author as Gone Girl, right? I need a new show. So, sure, I'll give it a shot.
The Lady™: I don't even need to watch the trailer. I know I'm all in.
Jen: This looks dark. DARK. I mean even Big Little Lies had some levity, this just looks painful. I don't know if I can handle this.
---
https://www.youtube.com/watch?v=HidijJHPwHo
Bill Maher: Live From Oklahoma
Loren: Yeah, I'm not all that into Bill Maher so I think I'll pass.
RDT: I don't find Bill Maher funny.
The Lady™: What Loren, RDT, and Jen said.
Jen: Ugh, no. Go away!
---
So that's your upcoming weekend in review. Let us know what you saw, liked and/or hated.
As always, you can find us on Facebook at facebook.com/hollywoodpicturenews, Instagram at instagram.com/hollywoodpicturenews, or @HWPicNews on Twitter. And send in your questions/comments to questions@hollywoodpicturenews.com.
From Hollywood,
–Loren, RDT, The Lady™, and Jen