Welcome to the Weekend Watch. Where we try to point you towards the best ways to spend your viewing time (or, at least, steer you clear of the garbage).
Movies
Wide Release
Skyscraper
Loren: Look I'm not out or anything but this just looks silly. However, if I didn't have a backlog of movies I want to see in the theater, this might be the perfect flick to beat the heat that this horrendous heatwave has brought upon us.
RDT: I desperately want to see this, no joke. But, like Loren, I'm super behind on movies. So, this might have to wait a bit.
Jen: This looks terrible…ly awesome! Ridiculous, but worth some popcorn and A/C time for sure.
---
Hotel Transylvania 3: Summer Vacation
Loren: *Sigh* I know kids are the audience for these things but aren't they supposed to have jokes for adults too? Also sweet Gru impression there Drac. *Sigh*
RDT: Jen wins.
Jen: This movies wants to suck my blood, but instead it just sucks.
---
Eighth Grade
Loren: This is the writing and directorial debut for stand up comic Bo Burnham. He came to prominence when he was young on YouTube so the social media aspect of this most likely comes from personal experience. I've heard nothing but good things about this movie and it looks equally heartfelt and heart wrenching.
RDT: This just slotted in front of Skyscraper.
Jen: I cringed so hard during this trailer I wonder if I can manage to get through the whole thing. It definitely took me right back to being 12 years old and that actress is fantastic. It's going on the list.
---
Shock and Awe
Loren: That's a hell of a cast for a movie I've never heard about. I have a bad feeling it isn't very good, like a bad version of The Post, but I'll try and keep it on my radar.
RDT: Looks kinda shallow. Meh.
Jen: I want this to be good. I love a newspaper drama and this cast, but… Loren has a good point – why aren't we hearing more about this. The trailer feels like the tone may be a bit scattershot, I'll check out the reviews before I commit.
---
Limited Release
RX 100
Loren: I'm so glad I've never opened a door just to be punched in the face. Other than that I have no feelings on this "Love" Story.
RDT: That's some impressive cinematography……for a movie I will never see.
Jen: That's awfully violent for a romance.
---
350 Days
Loren: This would normally be right up my alley but A) I already probably know all these stories and B) this looks really poorly produced. There are better Wrestling Docs out there, notably Beyond the Mat and Wrestling With Shadows watch those instead.
RDT: What Jen said about what Loren said.
Jen: If Loren's not into this what makes you think I would be?
---
What Will People Say
Loren: Watching things like this, though a fictionalized account, make me realize just how lucky I am.
RDT: I don't know how to feel about this movie. It's definitely a story worth telling, and seeing, but I just have no desire to check it out. I'm sorry.
Jen: I like the combination of a coming-of-age story with a real clash-of-cultures story, but I can't see myself dragging myself to the theater for this.
---
The Other Side of Everything
Loren: Well that looks terrifyingly familiar.
RDT: I still need to see the Three Perfect Strangers one.
Jen: Ooooooo – this looks good, give me all the documentaries!
---
The Night Eats The World
Loren: I thought we were done with Zombie movies. I know that the bites (heh) say that this is fresh and innovative but it doesn't look like that from the trailer.
RDT: I don't know about "we," Loren. But I'm definitely done with zombies. So much so, I didn't even watch this trailer.
Jen: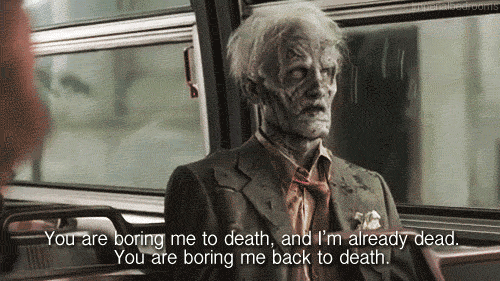 ---
The Devil's Doorway
Loren: Exorcism movies are not really my bag. I do like the period setting and found footage device for this one at least. But, unless I hear amazing things I'll most likely forget this even exists.
RDT: No thank you.
Jen: 
---
Soorma
Loren: 2018, the year of the Field Hockey Movie
RDT: ***shrugs***
Jen: Is this the year Field Hockey breaks big in the US?
---
Siberia
Loren: C'mon Keanu, you can do better than this. Let's just hope he's using some of the money from this to help finance Bill and Ted 3.
RDT: I'll just wait for John Wick 3: Parabellum
Jen: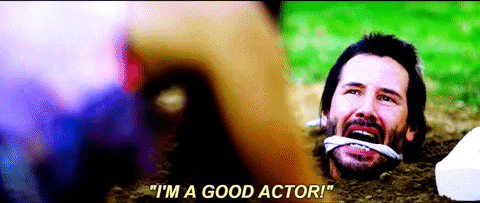 ---
Oolong Courtyard
Loren: Woof. These guys are villains like Bulk and Skull are.
RDT: Well that sure looks like a movie.
Jen: No, thank you.
---
Don't Worry, He Won't Get Far On Foot
Loren: Skinny Jonah Hill weirds me out. Anyway, I remember some of Callahan's cartoons but I never thought he'd be the subject of a biopic, and yet here we are. Once again, unless this gets great word of mouth I probably will skip it.
RDT: I don't know that I would call him "skinny" so much as "not as fat" Jonah Hill. As for the movie, if reviews are good, I'll try to keep it on the radar.
Jen: That's Jonah Hill???  Whoa. Gus van Sant is hit or miss for me and Joaquin Phoenix is well, also hit or miss – but neither of them is ever boring so I'll give this a watch in case it's a hit for one or both of them.
---
Dark Money
Loren: Man, America is pretty fucked right now. We need docs like this though. Sadly the people that need to see them most likely never will.
RDT: I'm good.
Jen: I will absolutely watch this. My blood pressure is just a little too low right now.
---
7 Splinters in Time
Loren: Man, I've seen SyFy originals that look better than that. No thanks.
RDT: I love alternate reality stuff. But wow does this look terrible. If you don't have the money to make it look decent then don't make it at all.
Jen: 
---
TV/Streaming
NETFLIX
Jim Jefferies: This Is Me Now
Loren: I'm super hit or miss with Jefferies. His first Netflix special was really funny but I couldn't even finish his second. I've heard Freedumb was good so maybe I'll give this (and that) a shot.
RDT: I didn't love that trailer, but I'm a pretty big fan of Jefferies. I'm definitely in for this.
Jen: I am not a Jefferies fan but this trailer doesn't really give me anything. I might give this a few minutes out of curiosity just in case.
---
Sugar Rush
Loren: I'm not into any of these baking shows. Pass.
RDT: This hits the Food Network spot that I've missed since cutting the cord. Though it does look a little over-produced and, honestly, annoying. I'll check out one and go from there.
Jen: RDT hit the nail on the head here.
---
Meteor Garden
Loren: So that's what a live action anime would look like. Got it.
RDT: I'm good.
Jen: I am so curious about this. I might have to stoop to a Wikipedia search on this one.
---
HULU
https://www.youtube.com/watch?v=7PHX5gpjro0
Harlots Season 2
Loren: I didn't watch it but I heard season 1 was pretty good. Hulu keeps surprising with their originals. That's a good thing.
RDT: I'm just waiting for Casual to come back.
Jen: I forgot this existed! I might have to go back and check out season 1 and catch up. I have a lot of binging in my future.
---
SHOWTIME
Who Is America
Loren: That didn't really show much but they got Dick Cheney to sign off on being in the promo so I doubt it was like Sacha Baron Cohen's other characters. I guess we'll see. Or we won't because I don't have Showtime.
RDT: I'm intrigued, but not intrigued enough to get Showtime.
Jen: I usually hate the way Sacha Baron Cohen tricks people into being their worst selves, but a lot of these people are their worst selves all the time so… I'll give it a glance.
---
AMAZON
Comicstaan
Loren: It's Indian Last Comic Standing. I don't know if this will make it to American Prime Video so I'll probably never see it.
RDT: Eh.
Jen: What Loren said, no strong feelings here and likely won't ever see it.
---
So that's your upcoming weekend in review. Let us know what you saw, liked and/or hated.
As always, you can find us on Facebook at facebook.com/hollywoodpicturenews, Instagram at instagram.com/hollywoodpicturenews, or @HWPicNews on Twitter. And send in your questions/comments to questions@hollywoodpicturenews.com.
From Hollywood,
–Loren, RDT, and Jen