Welcome to the Weekend Watch. Where we try to point you towards the best ways to spend your viewing time (or, at least, steer you clear of the garbage).
Movies
Wide Release
Bumblebee
Loren: Please be good. Please be good. Please be good. Please be good. Please be good.
RDT: I'm definitely seeing 2-3 movies this weekend. If it's two, it'll be Spider-Man: Into the Spider-Verse and Bumblebee…
Rick: I was completely against this until I saw the trailer that revealed the G1 Transformers. Here, Paramount. Take my goddamn money.
Jen: I thought this was going to be terrible, but this trailer actually gives me some faith in the Transformers franchise again. We'll see…
---
Aquaman
Loren: Why am I into this? Is this universe un-fucking itself? Maybe.
RDT: …and if it's three, it'll be Spider-Man: Into the Spider-Verse, Bumblebee and Aquabro.
Rick: Apart from Wonder Woman, Aquabro was the only good thing to come out of this awful mess that is the DCU. I'm not in any hurry to catch this, but I'm in.
Jen: It's crazy how the ocean doesn't just boil over from his hotness. Yes, please.
---
Mary Poppins Returns
Loren: Emily Blunt is definitely the best choice for Mary. I haven't heard the MOST positive reviews of this but I'll give it a go at some point for sure.
RDT: I already saw it. (Thanks, More Successful, Hollywood Connection Friends!) So, I don't want to spoil it. I'll just say I found value in seeing it up on the big screen. Now tell me that's not a ringing endorsement!
Rick: I like the idea of this, but I'm honestly more interested in seeing how the animation and live action play together than in its actual story. I'll catch it in theaters, but I'll wait a few weeks.
Jen: This is on the list, but I feel like I want to revisit the original first just so I'm caught up? That seems weird, and probably unnecessary, but there it is.
---
Welcome to Marwen
Loren: I like serious Steve Carell and this has just enough of an odd concept that it could really work. They picked the absolute correct weekend/week to drop it.
RDT: The fact that it's based on a true story intrigues me. But there's also a documentary about it. So….I might just watch that instead….?
Rick: I was not aware there was a documentary, so I guess I'll be seeing both.
Jen: I haven't seen the doc yet, it's on the list, but I have read a bit that makes me very curious about this film. It's also had two trailers one that plays up the comedy and one that played up the drama, I'm interested in checking out if they've nailed that balancing act.
---
Second Act
Loren: There's nothing new here. I'm all set.
RDT: Second Act? More like millionth time this movie has been made. J. Lo! Get back with Soderbergh and make a Karen Sisco movie!!!
Rick: J.Lo? J.No.
Jen: Wow, I counted, what 10 movies I've seen before in there – Working Girl, The Devil Wears Prada, Pretty Woman… anyone else want to take a stab?
---
Limited Release
The Last Resort
Loren: I would have liked to have gone to the Miami they are talking about here. Current day Miami gives me hives.
RDT: I agree with Rick and Jen. Can I just see the pictures?
Rick: This is a great story, but I'd rather go to a photography exhibit. I don't know why, but I feel like I'd get more out of it.
Jen: Watching a documentary about photography always makes you feel like you're a step removed. I agree with Rick on this one.
---
Swing Kids
Loren: I actually love me a good dance movie and this one's got some real oomph to it. Color me intrigued.
RDT: Damn it. I love dance movies but hate reading movies. I don't know what to do!
Rick: I'm with Loren. I get easily swept up in a good dance movie. I just wish it had a different title.
Jen: That was not what I was expecting! I am in to check this out, but agree with Rick, there are a million titles out there that aren't already taken by well-known dance movies.
---
Cold War
Loren: My Polish roommate has been talking about seeing this for a while now. I think when he finally tracks it down I might have to pull up a seat next to him. We don't get too many atmospheric jazzy love stories now a days.
RDT: I'm sure this is a movie worth attention. But, I just know I'm never going to watch it.
Rick: Yes. All of this, please.
Jen: This isn't Jennifer Lawrence, but I spent most of the first half of that trailer trying to confirm it for myself. This looks gorgeous, I hope I find the time to check it out.
---
Between Worlds
Loren: What a terrible trailer for a ridiculous movie. I look forward to watching that at The Whitsett Theater one of these nights.
RDT: Sorry, kids, I have to disagree That looks terrible. So bad it's bad. Hard pass for me.
Rick: After seeing Mandy, I thought I only needed one over the top Nic Cage movie this year. Then this came along. Christmas has come early.
Jen: That looks rough…ly fantastic! Nicolas Cage you've done it again!
---
American Renegades
Loren: What are we even doing if Lorenzo Lamas isn't in this.
RDT: [Go read Rick's] Holy shit, Rick! You're totally right! This just looks like a bad Three Kings ripoff. So, I'll just watch that again.
Rick: I mean, it doesn't say that Lorenzo Lamas isn't in it. Also, isn't this just Three Kings?
Jen: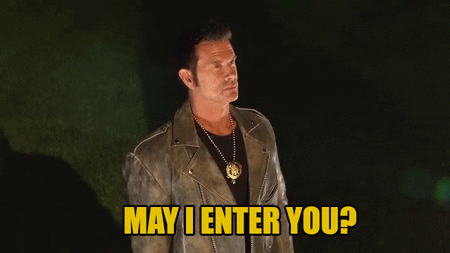 ---
TV/Streaming
NETFLIX
Ellen DeGeneres: Relatable
Loren: I like her sense of humor but I'm finding it hard to not think of her as a terrible person. Maybe?
RDT: I already watched this. It's….fine. She gets a little "Nanette" towards the end and it felt pretty disingenuous. But the Q&A that followed was pretty funny.
Rick: I remember watching Ellen's stand-up when she had her first specials on Showtime. She's always had great delivery. I'll add this to the queue.
Jen: They keep saying this is a "tougher" side of Ellen, I'm not sure about that, but I'll definitely watch to find out!
---
Aggretsuko: We Wish You A Metal Christmas
Loren: I don't usually do anime especially the kawaii kind but I feel like I'd like Aggretsuko. I should probably jump on this train.
RDT: I don't like anime or metal. So, I'm out.
Rick: 1) I had no idea this was a thing and now I want this week to go by even faster. 2) I love that this is from the same company (Sanrio) that brought the world Hello Kitty.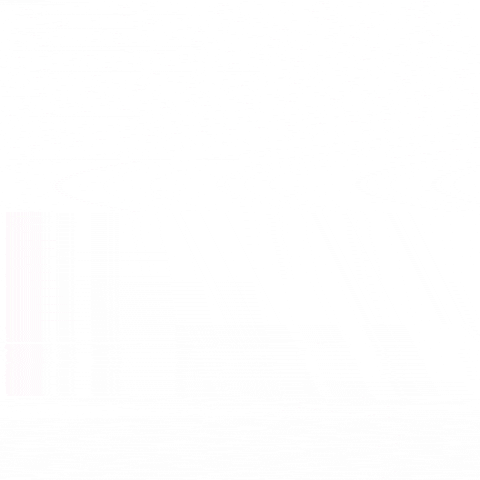 Jen: Jen's dad? Thoughts?
---
3Below: Tales of Arcadia
Loren: 13 year old me would have been soooo into this. Maybe someday I'll revisit my youth.
RDT: Yup. Not for me. Thanks!
Rick: I really wanted to like that but, at the end, I just didn't care. *shrug*
Jen: That's cute and probably will be a big hit with its target audience, which I am not.
---
7 Days Out
Loren: What a great concept. I think I'm in for all of them.
RDT: I love this premise. I'll definitely check these out!
Rick: I will watch exactly one of those. Give me all of the space exploration.
Jen: I love this sort of mini-doc series. I'm 100% in for all of it!
---
Bird Box
Loren: Wow, that's a great cast and a really different take on the apocalypse. I'm all for it.
RDT: I don't want to want to watch this. But I kinda want to watch this. Maybe this weekend!
Rick: Yep. Looks freaky as hell. Sign me up. I might even venture out to the theater for it.
Jen: Would be a great double feature with A Quiet Place, no? This looks really creepy and cool – and I can stream it right away? No reason for me not to check this out ASAP.
---
Diablero
Loren: The Chilling Adventures of Santana
RDT: Reading or not, this is not for me. But y'all enjoy!
Rick: Hmmm…once I finish the first season of Sabrina I might check this out.
Jen: Possession stories usually bore the heck out of me, but this looks like a lot of fun. I'll give it a chance.
---
Struggle: The Life and Lost Art of Szukalski
Loren: Whoa. Ok.
RDT: Too many docs. Thank you.
Rick: I stopped watching the trailer halfway through. I don't want to learn any more until I watch this. Also, where can I see this man's art out in the world?
Jen: Fascinating! This just bumped to the top of the queue.
---
Watership Down Miniseries
Loren: Yeah, that CG it pretty bad. I think if I want to feel the feels I'll watch the original cartoon.
RDT: I had some real hopes for this. I love the original cartoon and book. But, like Loren said, that CG is pretty bad. Even with the voice cast, I don't think I can get past it.
Rick: This is an incredible voice cast, but the animation is clearly done on a bit of a lower budget, and that's a shame. This is never going to feel as frightening or as visceral as the 1978 version. It has way too much shine and jerky cadence. Pass.
Jen: You'd be hard-pressed to top the original cartoon, which seriously probably scarred many of us for life when forced to watch it as young children by parents and teachers who didn't realize it was not just a happy bunny movie. So, no thanks.
---
HULU
Marvel's Runaways Season 2
Loren: Loved Season 1, very excited for Season 2.
RDT: Liked Season 1, will get to Season 2 sooner than later.
Rick: I may come around to this show one day, but I'm still not convinced. It just reminded me I need to watch the second season of Legion.
Jen: Oh yeah, this exists. I keep forgetting. Maybe, I'll have some time for this some day.
---
HBO
Pete Holmes: Dirty Clean
Loren: I like Pete Holmes, I'll watch this eventually. Maybe it'll remind me to give Crashing a shot.
RDT: Pete Holmes is someone I equally love and am annoyed by. I love Crashing (Loren, for real, check it out). And I enjoy his stand-up. But I find him frustrating as a podcast host. His signature "big laugh" can really get in the way. Also, maybe let the guest completely answer the question you just asked before jumping in with your own opinion….? So, yeah, if I still have HBO, I'll give it a watch.
Rick: Ehhhh…nah.
Jen: I am surprised how much I chuckled at that. I'll give it a go.
---
AMAZON
Vanity Fair
Loren: Nah. Not the biggest period piece fan and it's on Amazon which I always forget exists for entertainment.
RDT: I am not the audience for this. Hard pass.
Rick: How many times has this novel been adapted…? Sheesh. This is the thirteenth time?! I mean, If I have to pick a version to watch it's the one from 1935, but only because it was the first Technicolor feature. A close second is the one from 1932 because I have a tiny crush on Myrna Loy. This one, though, I'm all set.
Jen: I'm OK with the 12 previous adaptations, thanks.
---
So that's your upcoming weekend in review. Let us know what you saw, liked and/or hated.
As always, you can find us on Facebook at facebook.com/hollywoodpicturenews, Instagram at instagram.com/hollywoodpicturenews, or @HWPicNews on Twitter. And send in your questions/comments to questions@hollywoodpicturenews.com.
From Hollywood,
–Loren, RDT, Rick, and Jen