Welcome to the Weekend Watch. Where we try to point you towards the best ways to spend your viewing time (or, at least, steer you clear of the garbage).
Movies
Wide Release
Vice
Loren: That's a hell of a cast. Not really my kind of flick but I might have to check it out regardless. Fingers crossed for a screener.
RDT: I'm kinda into this. I enjoyed The Big Short even though, despite Margot Robbie in a tub, I didn't quite understand it. So, I'll eventually give this a watch.
The Lady™: Maaaaaaaaybe? I'm not in love enough to see it in theaters. Let's hope I remember I wanted to watch by the time it hits streaming.
Rick: I'm not one for political movies, but it's hard to resist such a great cast. I'll get around to this eventually.
---
Holmes and Watson
Loren: Nope. I have officially given up on Will Ferrell. I'm still ok with John C. Reilly as long as it's more Walk Hard than this.
RDT: 0% on Rotten Tomatoes is all I need to know. I'll just watch Step Brothers again instead.
The Lady™: Oh no. Absolutely not. *puts foot down*
What's that? Hugh Laurie's in it? I…um, just remembered I have to run an errand. I'll be back in about 90 minutes…
Rick: I enjoy both of these guys (most of the time), but this looks terrible. If I need a John C. Reilly fix this week I'll find myself a screening of Stan & Ollie.
---
On the Basis of Sex
Loren: Yeah I'm with Rick below. I think there's more to be gained by watching the RBG doc than watching a biopic. Also between this and Vice I'm realizing how weird it is to have Biopics for people that are still alive.
RDT: That's a good trailer. I'll keep this on the radar, too, or perhaps borrow a screener…..?
The Lady™: Yeah, great trailer. As a lazy viewer, I will also wait for home viewing options.
Rick: I like Felicity Jones, but I feel like I'd get more out of this story by watching the RBG doc that came out earlier this year.
---
Limited Release
Take Point
Loren: Except for the weird bouncing back and forth between Korean and English this looked pretty good. It looks like Rick and I will be sitting down at the Whitsett Theater and checking this one out. Maybe we can pair it with something like The Negotiation from earlier this year and have a Korean action night.
RDT: Not really for me, as usual.
The Lady™: Half the trailer looked like footage of Call of Duty, the other half shot on an iPhone 6.
Rick: I'm always willing to give a foreign action film a try. This one looks pretty well produced. I'll keep an eye out for it.
---
Stan & Ollie
Loren: I don't know, that gag at the end got me. I'm looking forward to this.
RDT: It feels like they're burying this and that trailer kinda shows me why. Also, 2 John C. Reilly movies in the same week? What up with that?
The Lady™: Aw, this looks lovely!! I have a feeling there will be some ugly crying by the end.
Rick: I grew up watching the original Laurel & Hardy two-reelers, and this is an inspired bit of casting. I'm in.
---
Fantastica
Loren: Filipino comedies are not my bag. Sorry.
RDT: This looks like a pretty unique version of a movie I've seen a million times before. Pass nonetheless.
The Lady™: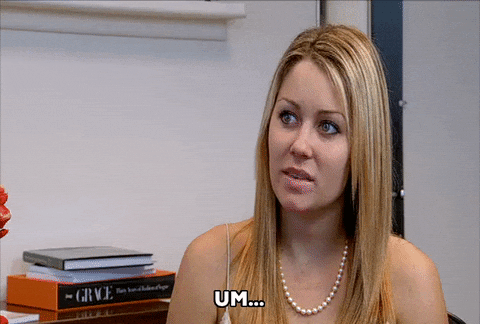 Rick: I don't think I've had enough coffee. My brain just interpreted all of that as colorful noise.
---
Destroyer
Loren: Holy shit. Sign me the fuck up for that ride.
RDT: Oh I'm totally into this. I get original flavor Sicario vibes from it for some reason. Maybe not in the theater, but I'll definitely check it out eventually.
The Lady™: I have absolutely no idea what's happening, but I'm very much looking forward to finding out.
Rick: Yes. All of this, please and thank you.
---
TV/Streaming
NETFLIX
Standup and Away! With Brian Regan
Loren: I've tried to get into Brian Regan and I just can't.
RDT: I know I'm supposed to love Brian Regan. He's one of those career comedians that never broke big but other standups absolutely love. Unfortunately, I just never clicked with his style of comedy. I'll give this a shot, sure, but I don't imagine I'll stick around long for it.
The Lady™: This is not comedy.
Rick: I enjoyed Brian Regan on Comedians in Cars Getting Coffee, but this special doesn't look like my cup of tea. Pass.
---
Alexa and Katie Season 2
Loren: Wait, if they take out the cancer plot, what differentiates this from any other tween show?
RDT: Standard "didn't see season 1" response.
The Lady™: If I was 11-14 years old, I'd be all over this. Also, remember Tiffani Amber Thiessen? I love her.
Rick: I don't remember there being a first season, so good for them for coming back for round two. Otherwise, this just looks like a standard Disney-style live action series that I'm totally not the audience for.
---
YOU
Loren: This Gossip Girl sequel is creepy AF. XOXO
RDT: ME??? (It's a decent trailer, but not good enough to slot it above any of the other shows I currently have in the queue. By the way, Travelers is pretty great, so far.)
The Lady™: YEEESSSSSSSS!!!! I saw the original trailer about 300 years ago. So excited for it to finally come out.
Rick: This feels like a fairly standard stalker thriller stretched out to series length. Unless this gets crazy positive reviews I'm okay passing on it.
---
https://www.youtube.com/watch?v=z7He5XaQKuc
Selection Day
Loren: There are a zillion other sports movies out there for me to watch that are about sports I actually understand.
RDT: This is another one I'll pass on.
The Lady™: This doesn't feel dramatic, it just feels like shitty parenting and social pressure. I'm all set, thanks.
Rick: I feel like we covered a movie just like this earlier this year. Maybe it was soccer instead of cricket. Either way, I was so distracted by how shitty that kid's mustache was I didn't absorb anything about this story.
---
AMAZON
Niko and the Sword of Light Season 2
Loren: This show looks bananas. I'll forget it exists because it's on Amazon, but if I was a kid I'd be hooked.
RDT: See "Alexa and Katie season 2 response."
The Lady™: I'm clearly not the target audience for this. However, I do enjoy this animation style, and am always happy to see kids getting pumped full of anything fantasy related. She-Ra and LotR raised me right, here's to another generation of nerds!
Rick: Another show this week that I didn't realize already burned through its first season. It looks like a fun adventure show, but the voice of the lead character grated on me the entire trailer. I can't imagine enduring a full season.
---
So that's your upcoming weekend in review. Let us know what you saw, liked and/or hated.
As always, you can find us on Facebook at facebook.com/hollywoodpicturenews, Instagram at instagram.com/hollywoodpicturenews, or @HWPicNews on Twitter. And send in your questions/comments to questions@hollywoodpicturenews.com.
From Hollywood,
–Loren, RDT, The Lady™, and Rick