Welcome to the Weekend Watch. Where we try to point you towards the best ways to spend your viewing time (or, at least, steer you clear of the garbage).
Movies
Wide Release
Us
Loren: I slept on Get Out, which was a mistake. Won't be making that one again. This looks amazing and horrifying and I'm really hoping it lives up to the hype. And it should, between Jordan Peele's emergence as the modern voice of horror and the incredible cast I think we're in for a terrifying treat. Super in.
RDT: I want to see this movie. But I'm scared to see this movie. I don't know what to do…..
Rick: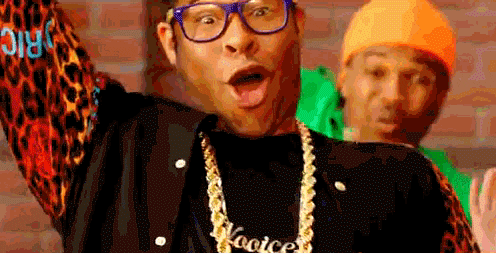 ---
Limited Release
Money
Loren: Nah. I've seen this movie before.
RDT: I think I will save my….. Money…… and skip this movie.
Rick: So, a slightly more sinister Korean version of Wall Street? I think I'm good.
---
Wheely
Loren: If this isn't one of the more blatant rip-offs I've ever seen I'll be shocked.
RDT: If I don't have any desire to see the movie this is ripping off, what makes you think I do for this??? Clunky wording, but you get what I'm saying.
Rick: 
---
Sunset
Loren: This wouldn't be my type of movie if it was made in the language I speak. Seeing that it's not even that, I think it's safe to say I'm out.
RDT: I'm never going to see this movie. But I hope whoever does enjoys it.
Rick: Son of Saul has been on my list to watch for a while. This, however, isn't really doing anything for me.
---
Stockholm
Loren: I don't know could be fun. I'll add it to my ever growing list.
RDT: I chuckled. And I can't remember the last time I saw Ethan Hawke do comedy. So, probably not in theaters but, yeah, eventually.
Rick: I was expecting something less wacky, but I'm okay with this being a little left of center. This probably an 'on the couch' movie, but I'll look out for it.
---
Ramen Shop
Loren: Yeah this one's all about the food. I don't know that I need to see the story they are telling but I kinda want to eat all of the food they are making.
RDT: I've only ever had real ramen once. I've done the 33-cent cup-a-noodles bullshit a bunch, especially lately. But ramen? Once. This trailer makes me want to go out for time #2.
Rick: I want to eat all of the foods in this trailer. The movie looks okay, but seriously, all of the foods.
---
Out Of Blue
Loren: I love Patricia Clarkson and this seems so different for her. It takes all the tried and true cop stuff and adds this odd layer of "out there" that is kinda neat looking. I say that from the trailer knowing full well that I probably won't enjoy that as a feature concept.
RDT: I feel like I've seen this movie a million times before. The trailer is full of "lone detective" tropes. Pass.
Rick: I'm not familiar with Carol Morley's work, but apparently everything she makes deals with a lot of existential concepts. Knowing this should be a bit outside the norm (along with the cast) makes me interested.
---
Hotel Mumbai
Loren: *Applauds Rick's Entry* I wish this didn't feel so timely but that's the terrible world we live in. Other than that this looks fantastic and I'm ready for it.
RDT: Rick wins
Rick: Yeah, I'm down for Mumbai Hard.
---
Dragged Across Concrete
Loren: I like me a good cops and robbers movie but I hate me some Mel Gibson. Oh well.
RDT: I hate that I'm into this movie. Hopefully I'll just forget about it.
Rick: S. Craig Zahler makes hardboiled, uncompromising movies, and I dig it. Just kinda wish he hadn't cast Mel Gibson.
---
Amanda
Loren: Oof break out the kleenex that's going to be a tough one.
RDT: 
Rick: You're gonna make me cry a little, aren't you? Damn it.
---
TV/Streaming
NETFLIX
Amy Schumer: Growing
Loren: This looks… fine? I'm glad we're past her backlash a little and can just sort of enjoy her work.
RDT: Meh
Rick: *half-hearted shrug*
---
Delhi Crime
Loren: This would end up so far down my list it might as well not even be on it. That's a shame, but we live in a golden age of television.
RDT: I have a million other shows to watch first.
Rick: I had a joke ready about "deli crimes", but given the subject matter of this show I'm going to shelve it. If I'm in the mood for a strong police drama, this will get my views.
---
The Dirt
Loren: Yep. This is right up my alley.
RDT: I saw a Tommy Lee video once….. It was pretty entertaining.
Rick: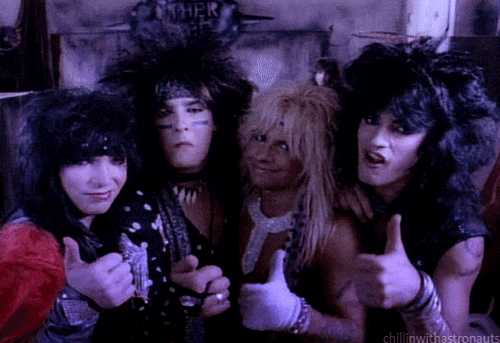 ---
The OA Part II
Loren: Oh. No thank you.
RDT: It started as a mystery about what happened to a girl who returns after she was missing for seven years. And ends with a modern dance sequence stopping a school shooting…. Yeah, I'm out.
Rick: I had mixed feelings about how everything shook out at the end of the first season. I wasn't convinced you could bring this series back, but here we are. I'll give this a couple of episodes to see where it's going.
---
CBS ALL ACCESS
The Good Fight Season 3
Loren: Never watched any of this. Don't know the players, won't enjoy the game.
RDT: As a fan of The Good Wife, the show this is spun off from, you'd think I'd be into this. I think I finished season 1. I think. I dunno. I just didn't click with it.
Rick: Still going strong, eh? Good for them.
---
So that's your upcoming weekend in review. Let us know what you saw, liked and/or hated.
As always, you can find us on Facebook at facebook.com/hollywoodpicturenews, Instagram at instagram.com/hollywoodpicturenews, or @HWPicNews on Twitter. And send in your questions/comments to questions@hollywoodpicturenews.com.
From Hollywood,
–Loren, RDT, and Rick