Welcome to the Weekend Watch. Where we try to point you towards the best ways to spend your viewing time (or, at least, steer you clear of the garbage).
Movies
Wide Release
Aladdin
Loren: I guess I'm the only one that's kinda into this. I'm not hearing great things but Aladdin was always my favorite growing up so the nostalgia will propel me through it.
RDT: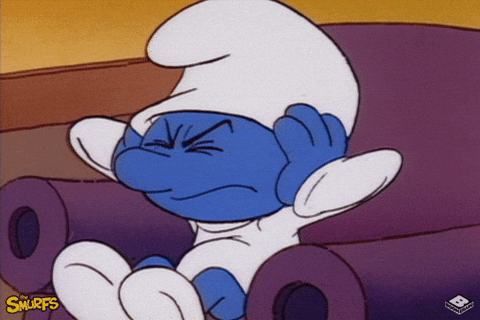 Rick: To Disney's credit, they tried to soften it, but the genie still looks like he blue himself. I can't take it seriously. For that, and the simple fact that this is a total cash grab from a company that's swimming in money, I'm super not interested.
Jen: I started that trailer and my daughter wandered over. Four viewings of it later, I guess we're going to see this. Penny's notes? "I like it."
AJ: I don't know why I am so against this but I am.
---
Brightburn
Loren: We've seen some stories about what would happen if Superman was a psychopath in the comics but this is the first time we've seen something like that on film. I'm pretty in for this but I agree with Jen below, I could have done without the eye gore.
RDT: I love superheroes but hate horror. I'm so conflicted.
Rick: I mean, it's no evil, drunk Superman from Superman III, but I'm still all about this.
Jen: I can't with the eye violence. But this looks effectively creepy.
AJ: I suppose this is a "What if Superman turned out to be a villain" movie? Effective trailer. I will probably not see it as I am a scaredy cat.
---
Booksmart
Loren: I have heard nothing but great things about this. I've been a fan of Kaitlyn Dever since Justified. I'm so in for this. If I'm laughing the way I was during the trailer that's a really good sign.
RDT: I will add this to my list of things I want to see but haven't gotten around to despite two of them already streaming on platforms I subscribe to. It'll be third behind Eighth Grade and Mid90s.
Rick: I'm surprised Olivia Wilde has only directed a few shorts prior to this. I thought she'd done at least one episode of House. Regardless, this looks like a solid first feature. I'm in.
Jen: Yep, I am 100% in for this one. Smart girls letting it all hang out is right in my wheelhouse. Also, that panda thing killed me.
AJ: I really, really want to see this. Hearing nothing but good things.
---
Limited Release
https://www.youtube.com/watch?v=WEaMka89dM4
Woodstock: Three Days That Defined A Generation
Loren: My dad went to Woodstock, I think I'll just ask him to tell me some stories.
RDT: The only Woodstock I care about hangs out with my dog (but not my dog), Snoopy.
Rick: Do we really need yet another Woodstock doc? I mean, the one from 1970 is exhaustive and won a goddamn Academy Award. What's left to tell?
Jen: Rick has an excellent point, but that doesn't mean I won't watch this anyway.
AJ: If/when this airs on TV or a streaming service, I will 100% watch it.
---
The Summer House/Les Estivants
Loren: I kinda don't get what was going on here. But I'm ok with that in this case.
RDT: If one of the two titles it goes by has words in it I don't understand, I am likely to pass. #murica
Rick: Usually these kinds of comedies can be sort of charming, even a little moving. It's all character dependent. Unfortunately, I don't want to spend any time with these characters.
Jen: Everyone in that irritated me except the little girl. If they made the movie about her maybe I'd sit through this, but probably not.
AJ: I was going to keep an open mind even though subtitles are a personal turn-off. Never mind. They still are.
---
The Poison Rose
Loren: If this was anyone else besides Travolta and was made 25 years ago maybe. But as it stands it gets laughed at and forgotten.
RDT: While I was watching this trailer, I noticed a video in YouTube's sidebar thingy. It has Keanu Reeves playing with puppies and answering questions. Enjoy!
Rick: Wow. Lots of people have boat payments/tributes to make to Xenu. Looks like cheap southern gothic with a heavy soaking of noir and Travolta's horrible hairpiece. No thanks.
Jen: The more things change, the more direct-to-DVD-films-that-end-up-in-the-bargain-bin-at-a truck-stop stay the same.
AJ: John Travolta inching closer and closer to Nicolas Cage-ville. And…. WOW. Is that Brendan Fraser?! This will be relegated to my "I'm bored on a Sunday and that movie I never saw is on Showtime" list someday….
---
Isabelle
Loren: Yeah, but this just looks bad. No thank you please.
RDT: Hi! Do you like horror tropes?!?!?!
Rick: 1) Adam Brody deserves better. 2) Special thanks to the trailer for giving away the entire movie. Not that it wasn't predictable from the get-go, but still. Time saved nonetheless.
Jen: I'm so sick of zombie movies. And by zombie movie, I mean movies raised from the dead and stitched together from parts of movies that came before.
AJ: I love Adam Brody. Always have. But this trailer just fucked me up. So no, no, no. I'll be under a soft blanky if you need me.
---
Halston
Loren: Fascinating, but I don't know that I need a whole doc about it.
RDT: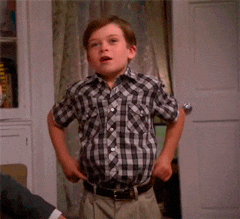 Rick: There was just enough here to pique my interest, but I still think I'd rather read an article about him.
Jen: I might double feature this with a Studio 54 doc. On the list for sure.
AJ: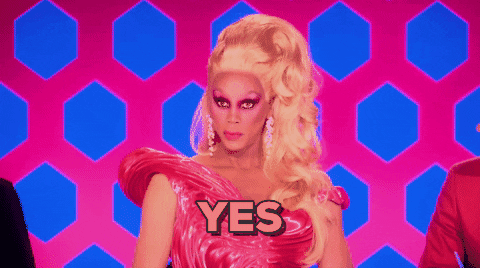 ---
Funny Story
Loren: That looks excellent but just uncomfortable enough to make me not want to sit and watch it. Conundrums.
RDT: Yeah, sure, why not.
Rick: Blue Fox tends to put out mediocre movies, so that doesn't give me too much hope. But Emily Bett Rickards was pretty much the only good thing on Arrow for a looooong time. I'm torn.
Jen: I spent that whole trailer trying to remember who he was and once I remembered (… you're going to be Julia Gulia?) I couldn't pay attention to anything else. (RDT namedrop! That's Matthew Glave and he's super nice!)
AJ: Well didn't that just take a turn….. I'm quite a Emily Bett Rickards fan so I'd see this. A friend of mine who saw an early screening says it's her best work to date.
---
Echo in the Canyon
Loren: And here I just thought Laurel was an easy way to get from WeHo to the Valley.
RDT: I am familiar with this music band.
Rick: I could have sworn this was out already. Anyway, I listened to so much of this music as a kid via my parents that I may as well have grown up in the 60s. Definitely in.
Jen: I am obsessed with the 1960s Laurel Canyon sound and idea – I can't wait for this one!
AJ: Fun story — I saw The Wallflowers at the Hard Rock in Vegas once; the band turned out to be on my flight back to LA the next day. They were so kind to excited, 14-year-old me and all signed my concert t-shirt. My mom sat next to Jakob Dylan on the flight and he chatted with her the whole time (in a good way)…. Anyway, I've been a fan ever since. Oh — and this doc looks awesome.
---
Avengement
Loren: I love this Cockney-ass version of Scott Adkins kicking ass with Jaws' mouth. When Rick watches this on his couch I hope he calls me up to come over.
RDT: For those curious:
avengement. Noun. (plural avengements) (rare) The inflicting of retributive punishment; satisfaction taken.
Rick: Look, that title is garbage, but Scott Adkins an outstanding fighter. Even when his movies aren't great he's still incredible to watch. Count me in.
Jen: Are they trying to cash in on Endgame? No thanks.
AJ: I think this movie is about an angry British dude punching people in the face. And Avengement? Really?
---
Assimilate
Loren: Done to death and done better. Pass.
RDT: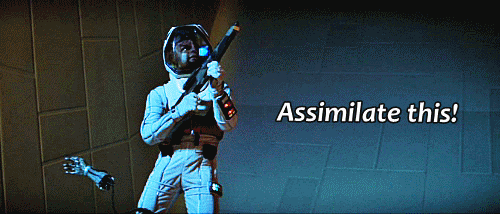 Rick: So, it's literally Invasion of the Body Snatchers, but with tiny, bitey aliens? I mean, you even outright stole the creepy alert scream from the 1978 version and added laughable CGI. GFY, you uncreative hacks.
Jen: Just call it Invasion of the Body Snatchers. Why the pretense?
AJ: All the trailers are giving me nightmares this week. Hard pass.
---
TV/Streaming
NETFLIX
Wanda Sykes: Not Normal
Loren: I'll check it out down the road but not going to rush it into my queue or anything.
RDT: I guess I'm the outlier. Never been a big fan of Wanda. Sorry.
Rick: I enjoy me some Wanda Sykes. In the queue it goes.
Jen: I've heard a lot of good things about this one and I did laugh at this trailer so, yeah, I'm in.
AJ: I just love her. 1000% YES.
---
A Tale of Two Kitchens
Loren: I just want to eat there. I don't know that I need to watch people eating there.
RDT: I love food shows (#chopped4life), but this doesn't seem to be bringing anything new to the, ahem, table.
Rick: I've said my peace on cooking shows. Pass.
Jen: Maybe. Shrug. This looks fine, but I'm not sure I'm going to get around to it.
AJ: It's not a great trailer but I'll watch for the food porn.
---
After Maria
Loren: The people in power of this nation are a plague.
RDT: Sad and angry. We're supposed to be better than this.
Rick: It's shameful that these people were abandoned by the US government, people who are entitled to the same aid as any state in a disaster. I feel like I'd be angry the entire running time, but I should watch it.
Jen: See above and below.
AJ: This makes me so angry. We just all up and forgot these poor people, didn't we…. I don't know if I can watch this but I should.
She's Gotta Have It Season 2
Loren: I watched that movie DeWanda Wise was in with Gina Rodriguez and Brittany Snow, Someone Great. She was the best part of that. I don't know if I connect with her in this. I think I'll pass.
RDT: I had no idea season 1 even dropped.
Rick: I never did get around to the first season. At this rate, I probably won't. *shrug*
Jen: I think I missed that this existed the first season, but I love the original movie and I'd be interested in giving this slick, updated version a shot.
AJ: Not for me. No thank you.
---
What/If
Loren: I'm going to wait until the Disney+ version of What if?… hits. But it's good to see Renee Zellweger looking normalish again.
RDT: I thought this was going to be like "Sliding Doors: The Series." But, it's not. **shrugs**
Rick: Ehhhh. It's nice to see Renée Zellweger again, but this feels a little too soapy to me.
Jen: This looks rich, indulgent, and bad for me, like a big slice of cake. Over-the-top, sexy, scenery-chewing cake.
AJ: Looks a little Indecent Proposal-ish? I am intrigued by this for sure.
---
The Perfection
Loren: Holy fuck. That's just off the rails enough that I might sit down for 90+ minutes and give it a whirl.
RDT: Oh yeah. I' never gonna watch this movie.
Rick: Well, that wins for trailer of the week. I actually clapped when it was over. Logan Browning is great and, mercifully, it's a movie and not another freaking ten episode series. Sign me the hell up.
Jen: Holy Jeebus that looks messed up and awesome and terrifying. I'm not sure I can handle it, but I don't think I can ignore it.
AJ: Oh dear god, no. What did I just watch? That scared the dickens out of me.
---
CBS/CBS ALL ACCESS
Blood and Treasure
Loren: Shameless plug section! Our friends wrote this show so I want everyone to watch it. Or at least DVR it/ tune to the channel when it's on!
RDT: I'm not just watching it because, like the others, I am close, personal friends with the creators. I'm watching it because John Larroquette is a goddamned treasure (pun fully intended).
Rick: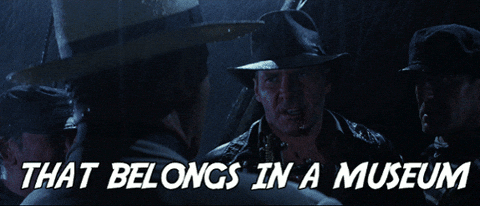 For reals, though. You rarely get a show of this scale and international scope on network television. If you have any love for fun adventure shows, this is the ticket.
Jen: This show is Sexy. Everyone in it is sexy (even John Larroquette for some reason) and I know I'm not the first one to say this, but it's true, the TV equivalent of a beach-read. My plug was less shameless than Loren's.
AJ: The first (two-part) episode was a lot of fun! I enjoyed the humor mixed with adventure. Matt Barr is so charming. And I am an Oded Fehr fangirl. Bring it on.
---
So that's your upcoming weekend in review. Let us know what you saw, liked and/or hated.
As always, you can find us on Facebook at facebook.com/hollywoodpicturenews, Instagram at instagram.com/hollywoodpicturenews, or @HWPicNews on Twitter. And send in your questions/comments to questions@hollywoodpicturenews.com.
From Hollywood,
–Loren, RDT, Rick, Jen, and AJ