Welcome to the Weekend Watch. Where we try to point you towards the best ways to spend your viewing time (or, at least, steer you clear of the garbage).
Movies
Wide Release
X-Men Dark Phoenix
Loren: I hate that I don't care about this movie, but the X-Men movies have systematically taken any of the good will I had for the franchise (of some of my favorite comic characters) and beaten it to death. There's other problems afoot here besides the terrible time period continuity of these movies though. I really feel like you need to tell the story of The Phoenix before you get into Dark Phoenix, which is the same problem the terrible X-Men The Last Stand partially suffered from. This just crams it in to a 2 hour summer tent pole that doesn't mean anything anymore. Furthermore, with the Disney acquisition of FOX, this movie is super irrelevant seeing as Marvel will start to pepper their own mutants into the MCU. Probably starting after Far From Home in Phase 4. Which is a shame because if nothing else these movies have been cast well. Honestly, I really just wish that Logan (or even better Logan Noir) had been the last movie in the X-Men franchise, what a perfect way to have ended it.
RDT: 22% on Rotten Tomatoes. That's worse than X-Men Origins – Wolverine!
Rick: My opinion mirrors Loren's, especially regarding the absolute irrelevancy of this movie after Disney's purchase of Fox. I'll be sad to lose this group of actors, but glad this more miss than hit series of movies is closing up shop.
AJ: My opinion also mirrors Loren's. A lot of people credit Iron Man with launching America's love of comic book movies but we often forget X-Men came out eight years before it. And I loved that movie. And X2. I am (maybe?) in the minority that loves Days of Future Past, too. But agreed, they have completely overlooked any kind of timeline consistency in order to cram as many stars as possible into these movies. They have mucked up a lot of iconic storylines — more than once. Apocalypse was so bad, I think I watched it while I did a research project and scarcely remember details of it…. And Rick is also right. With the purchase of Fox by Disney, this is really an irrelevant release now. I wish they'd left it alone with Logan. That movie's quality was what the entire franchise shoulda/coulda been. (And look at DIsney trying to MCU the PR machine for this film, putting the whole cast on Kimmel. Cute.)
---
The Secret Life of Pets 2
Loren: Glad they switched out Louie for Patton but I still don't care about this movie. The first one was way worse than I thought it was going to be and the marketing blitz for this one is TOO much. Smell ya later forever Secret Life of Pets 2.
RDT: I tried watching the first one a while ago. Five minutes in, I was good. I get it.
Rick: Oh no. Not even a little bit.
AJ: With the first one, all the fun was in the trailer and frankly, the movie stunk. So I'm not interested in spending any money on this sequel. (It is getting some good reviews – I'll probably see it when it gets to Netflix or whatever.)
---
Late Night
Loren: I really wanted to like that but it just felt VERY Mindy Kaling. Like so much.
RDT: I got no beef with Kaling. And I like Emma Thompson (no relation). Sure, I'll give it a shot.
Rick: My enjoyment of Emma Thompson may just outweigh my middling feelings about Mindy Kaling. Not in theaters, though. I'll wait until this drops on Amazon Prime. Also, I fully support AJ's dream (see below). Make that shit happen!
AJ: I am on a personal crusade. I want Emma Thompson to join me and my girlfriends for a happy hour. I just adore her. This love affair started in 2014 when she presented at the Golden Globes drunk and barefoot. God bless her.  I will now see anything she is in. So yes to this.
---
Limited Release
This One's For The Ladies
Loren: I've seen videos about this on one of those hub sites… I know how these parties end.
RDT: Shouldn't one of those dudes be dressed up like a bear?
Rick: I look forward to my new nickname, AJ. This movie? Eehhh. They gave me all the beats in the trailer.
AJ: Guys, can I just point out the first line of the YouTube description? "Starring C-Pudding, Poundcake, Tyga & Raw Dawg, Sweet Tea, Young Rider, Blaze, Michele, Double Trouble, Satan, Fever." Loren, Rick, RDT – I'll be thinking of nicknames for y'all over the weekend. You're welcome.
---
The Gangster, The Cop, The Devil
Loren: I had high hopes for that but it looks a little like a boring version of a better hard boiled movie that I can't think of off the top of my head.
RDT: I'll just watch Heat or the Departed.
Rick: As kind of cliche as some of its characters look, I dig this idea. I'll catch this down the line, at least before Stallone gets his remake out the door.
AJ: When they remake this with 90s era DeNiro and Pacino, I'll see it.
---
Project Ithaca
Loren: What if Event Horizon was a bad episode of Doctor Who?
RDT: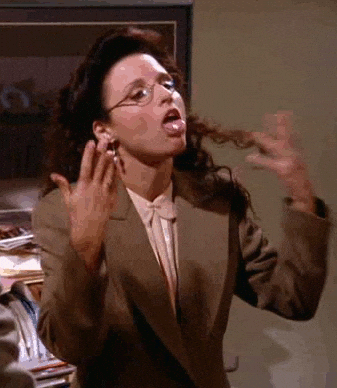 Rick: Ooof. Somebody saw Pandorum and went, "you know, I bet I could make a shit version of that".
AJ: It's like they pulled ideas from nine different scifi and horror films to make one, big, steaming pile of poop.
---
Papi Chulo
Loren: I like Matt Bomer and all but this just looks so odd. Why does Ernesto keep hanging out with him? Is he paying him? Because that brings up a whole slew of other questions and I just realized I don't care about the answers.
RDT: Doesn't this guy have friends? I don't even remotely look like that and I have friends (right????). How does he not have friends????
Rick: Clearly this character has money. Go see a therapist, bub. Don't emotionally vomit on the poor bastard who was just trying to make some scratch painting your deck.
AJ: I hate the title but I think this looks sweet. And Matt Bomer is dreamy.
---
Loopers: The Caddie's Long Walk
Loren: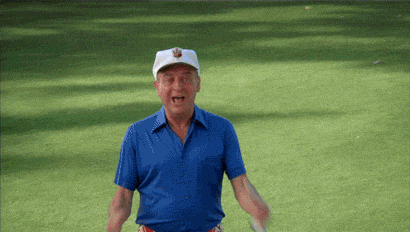 RDT: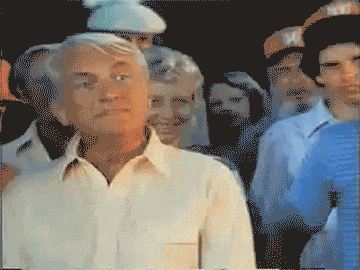 Rick: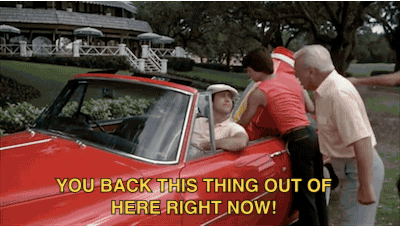 AJ: Wait…. Did someone make a documentary about golf caddies? God I hope there are enough golf fans out there – or that Bill Murray is doing press – to make this worth releasing. I love to support an indie doc but I just have to pass on this one.
---
The Last Black Man in San Francisco
Loren: 90% of that trailer looked absolutely gorgeous but there were a few shots that looked haphazardly thrown together and really clashed with the aesthetic this movie seems to be going for. I'll wait for it to hit streaming but I hope I remember to check it out when it does.
RDT: I'm never gonna remember to watch this. Sorry.
Rick: I heard a lot of good things after this hit Sundance, and I'm always on board for a dramatic turn from Danny Glover. If not in theaters, then definitely at home.
AJ: This won a couple of top honors at Sundance so I feel like I oughta check it out at some point. Agree with Loren on the trailer, though.
---
The Framing of John Delorean
Loren: Was there just not enough footage to make either a straight up biopic or documentary? I'm not sold on the hybridization of the two.
RDT: Pick a lane, movie!
Rick: A similar technique was used to solid effect in the 2018 movie American Animals, and The Art of the Steal is an engrossing documentary. I have faith in this one.
AJ: I'm sure this is supposed to be edgy and hip but all I can think is it's a weird way to make a movie and I can't get excited about it.
---
TV/Streaming
NETFLIX
Miranda Sings Live: You're Welcome
Loren: I don't get this character at all. I didn't watch her show, Haters Back Off. I doubt I'll watch this.
RDT: Miranda may sing, but RDT won't listen….. or watch.
Rick: I…no. No, thank you.
AJ: Nope. Can't stand her. Next, please.
---
I Am Mother
Loren: I was prepared to make some Chappie meets I, Robot joke but that actually looks pretty dope. To the top of the queue it goes.
RDT: Yeah, I'm down.
Rick: I kind of think I have it figured out, but it looks incredibly well made. There's a dearth of even moderately smart sci-fi these days. I'll give this a whirl.
AJ: I'm surprised this comes out today and I haven't heard of it til now? Netflix, your publicity strategy baffles me. But I think this looks badass and I want to see it.
---
The Black Godfather
Loren: I had never heard of Clarence Avant before but I would like to know more.
RDT: Sorry but…..I'm never gonna watch this.
Rick: Damn straight. Into the queue it goes.
AJ: Yeah. Who the hell is this guy?! Is there anyone from hip hop NOT in this trailer?!  I immediately need to see this. (Sidebar: How precious is Snoop Dogg in his dapper tuxedo?)
---
The Chef Show
Loren: Sure, looks fun enough. I did see Favreau and Roy Choi on Binging with Babish and I wonder if that set this in motion.
RDT: I love the movie Chef and I love a good food show and I love a good food show! In!
Rick: So many food shows. I have zero time for any of them.
AJ: OMG, remember Dinner For Five?! I LOVED THAT SHOW. This looks like that, again with Favreau. I love this.
---
Tales of the City
Loren: There's a lot of talent in this but I don't think it's going to get in front of all the other things I want to watch.
RDT: Never watched the original. Too much other tv to get it or this in the queue.
Rick: The original books (and miniseries) are fairly highly regarded, but this modern update feels a little odd to me. It looks too glossy, and I know that this story revolves around a kind of happy utopian community, but surely there's drama here, right? I'm not convinced.
AJ: Huh. I don't really know what this is about…. I don't know if I'll get to this.
---
HULU
The Handmaid's Tale Season 3
Loren: I have yet to watch this series and honestly it's because it makes me incredibly uncomfortable. I hate that we are getting closer to this as a reality every day.
RDT: Season 1 was just too dark for me.
Rick: I keep meaning to start watching this, but I have a feeling it would just make me as angry as already am about the state of things in reality. I don't know if I have enough bandwidth to watch fiction that's going to enrage me.
AJ: I really had to work to get through Season 2. Not because it was bad (it was amazing) but it's just starting to feel too real. I am not sure I'll be able to stomach Season 3 right now. Someday.
---
The Weekly (Co-Produced with FX)
Loren: It's like Vice for a slightly older generation. I am having trouble taking the NYTimes seriously though. I don't know that I'll add this to my weekly schedule.
RDT: I'm good with John Oliver.
Rick: Oh, God. I do not need more news shows telling me about all the awful things happening in the world. FFS.
AJ: I have seen this promo on TV a lot and it just doesn't grab me.
---
HBO
https://www.youtube.com/watch?v=eCWevZV945M
Big Little Lies Season 2
Loren: I didn't watch season 1 and I know that I'd be lost.
RDT: Loved season 1. Definitely in for season 2.
Rick: I missed the first season and, from what I understand, it covers the novel in its entirety. So, this second season is pretty much created from whole cloth. Not sure I'm interested in that. I'd rather just read the novel.
AJ: I was only halfway through Season 1 when it got spoiled for me so I'm less enthused to rejoin the series for Season 2. But it's lovely to see that nice Meryl Streep getting some work.
---
AMAZON
Chasing Happiness
Loren: There's actually something interesting in the story of the Jonas Brothers that I never knew about. I mean, I'm probably not going to watch this but it's definitely more interesting than I thought it would be.
RDT: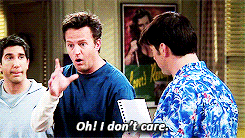 Rick: I really don't care about the Jonas Brothers in the slightest. I'm sure people who do will eat this up, however.
AJ: This is totally a feature-length commercial for their new album and tour, right? Whatever. I AM TOTALLY WATCHING THIS.
---
So that's your upcoming weekend in review. Let us know what you saw, liked and/or hated.
As always, you can find us on Facebook at facebook.com/hollywoodpicturenews, Instagram at instagram.com/hollywoodpicturenews, or @HWPicNews on Twitter. And send in your questions/comments to questions@hollywoodpicturenews.com.
From Hollywood,
–Loren, RDT, The Lady™, Rick, Jen, AJ, and Josh