Welcome to the Weekend Watch. Where we try to point you towards the best ways to spend your viewing time (or, at least, steer you clear of the garbage).
Movies
Wide Release
https://i.imgur.com/WZp4csy.jpghttps://www.youtube.com/watch?v=Nt9L1jCKGnE
Spider-Man: Far From Home
Loren: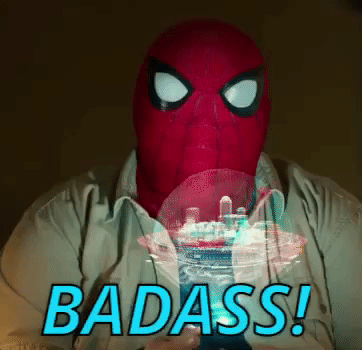 RDT: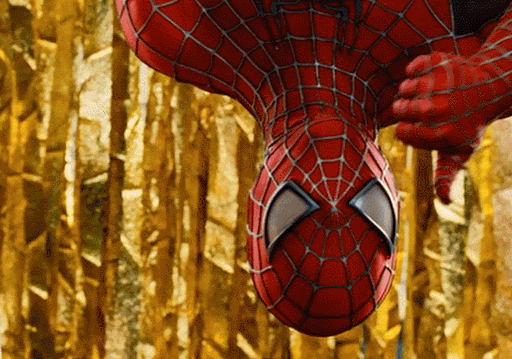 Rick: 
Jen: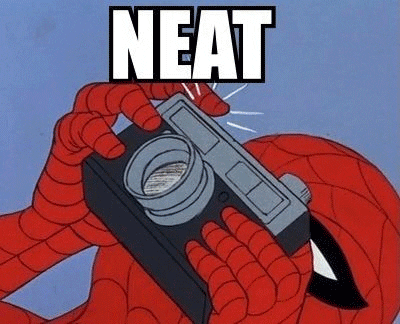 AJ: Oh, we're all doing GIFs? Ok…. 
---
Midsommar
Loren: Neat. It's got a little bit of The VVitch and a little bit of The Wicker Man and this guy makes scary fucking movies. I'll see this at some point.
RDT: I will never see this movie. But it sure does look pretty.
Rick: Well, there's one thing writer/director Ari Aster doesn't have to worry about: the sophomore slump. He came out of the gate last year with the criminally underseen Hereditary, and has delivered a gorgeous and unnerving followup in Midsommer. The best way to describe it is if Stanley Kubrick returned from the dead and decided to do his own riff on The Wicker Man. There isn't a wasted shot, performance, or set piece. Aster has proven himself a true master of dread, shock, and internal turmoil. And it takes a sure craftsman to bring all of those to the fore, especially when 99% of your movie takes place in bright sunshine. I can't wait to see what he does next.
Jen: This looks like the kind of creepy horror I could actually enjoy from the safety of Rick's kitchen.
AJ: This trailer sort of had me til I got a glimpse of…. Was that ANIMAL GUTS? No thank you. I recommend everyone go watch 2011's Sound of My Voice instead.
---
Limited Release
The Eight Hundred
Loren: I don't know enough about our own country's history let alone other ones.
RDT: I will never see this movie for different reasons than why I wouldn't see the previous one above.
Rick: I know nothing of the context of this story, but this looks like China's version of Saving Private Ryan/the second half of Full Metal Jacket. I mean, if you have to imitate other movies, there are worse ways to go.
Jen: I… got nothing.
AJ: I will add in a little Empire of the Sun to Rick's mixtape but I'm passing. 
---
Skin In The Game
Loren: Holy shit. Elizabeth Harnois is 40?! She looks the same age as her "daughter" in this.
RDT: A story worth telling, sure, but told better than this seems to be telling it.
Rick: Sex trafficking is unfortunatley prevalent, hence a big crop of movies using it as their impetus, but this looks tired and tropey. Meh.
Jen: This feels exploitative, and not in a good way. To echo AJ, gross.
AJ: What a….  weird trailer….  And the title kind of grosses me out.
---
Phil
Loren: Gross. Just gross.
RDT: I had all these "witty" things I wanted to say about this movie but, really, it boils down to this. It just doesn't look very good.
Rick: Every single one of these actors deserves better. You might have gotten by with this premise in the 80s, maybe even the 90s, but you gotta try harder now, people. FFS.
Jen: You know it's the music that really kills it for me. It felt like watching a coming soon on a VHS for a comedy that came out in the early 1990s. Also Greg Kinnear DIRECTED this! Hmmmmm…
AJ: When I saw this trailer for the first time a couple weeks ago, I watched it two more times because I could not believe someone greenlit this and then thought people would flock to see it. Remember when Greg Kinnear got nominated for an Oscar? What happened, Greg Kinnear?
---
My Days of Mercy
Loren: Yeah but nah. This looks different and yet trite. I'm all set.
RDT: I like both of those actresses but, yeah, meh otherwise.
Rick: 1) Once again, the trailer gives away the entire arc of this story in two minutes, saving me oodles of time, and 2) There's no way this is a faith-based movie, but it sure as hell feels like one. Pass.
Jen: That's a unique story. Her name being Mercy made me throw up in my mouth a little bit, but these two actresses could make this more watchable than the trailer would indicate. I'll keep my eye on it.
AJ: I really love Ellen Page and Kate Mara (she is so effing good on "Pose"). Can't say I've seen this premise before, that's for sure… Maybe if it's got a showing near me. It does have 100% on Rotten Tomatoes. That's especially hard to earn in a limited release.
---
Marianne & Leonard: Words of Love
Loren: That's a gorgeous looking doc that I don't think I care enough about to search out.
RDT: Too many docs.
Rick: I can't say that I have any interest in Leonard Cohen, but if the day ever comes where I do, I'll dig up this doc.
Jen: I looked into this a tiny but and Broomfield ALSO has a relationship with Marianne – I wonder how that changes the tone of this doc? I probably won't find out because I don't anticipate seeing this anytime soon, but I'll always wonder. Or at least till I view the next trailer and have something else to ponder.
AJ: Nick Broomfield churns out documentaries so quickly — I kind of have to question the quality of them all at this point. Especially after seeing his Whitney Houston doc last year…. But I'm not a Cohen fan anyway so I'll be skipping this one.
---
Ip Man 4
Loren: I keep meaning to watch the first three on Netflix and then forgetting but I'm going to make time for it. Then on to this one. I do love me some Donnie Yen.
RDT: Haven't seen 1-3. Don't imagine I'll start with 4.
Rick: The first two films in this series are stellar. Part 3, while is has some quality fights, feels really thin otherwise. Also, it has Mike Tyson in it for some reason. I'll wind up watching this because I love Donnie Yen, but my hopes are a little low after the last movie.
Jen: I am unfamiliar with the existence of this franchise. I'll probably keep it that way.
AJ: I'll probably keep with Jen. And am so impressed Rick is so aware of this stuff.
---
TV/Streaming
NETFLIX
Katherine Ryan: Glitter Room
Loren: I've already watched this. I'm a big Catherine Ryan fan as she's part of the British Panel Show circuit of comics that I really dig. It's fun, but you do have to like her style of comedy.
RDT: I didn't laugh but I did ponder whether I would fuck Celine Dion or not.
I would.
Rick: Both of those bits in the trailer fell flat for me. I think I'm good.
Jen: I dunno, *would* I fuck Celine Dion? Now *there's* something to ponder.
AJ: OMG I love Katherine Ryan and I didn't even know she had a first Netflix special. So I'll watch both of them.  (I love her first special AJ, totally worth a watch -Loren)
---
Stranger Things Season 3
Loren: Very in for this. It's one of Netflix's best series and doesn't seem to be slowing down.
RDT: I'm not the only one watching for the Steve/Dustin bromance…..am I?
Rick: So long as they forget that the terrible, pseudo-X-men thing happened in season two, I have high hopes for this.
Jen: I guess I have to go back and watch Season 2 then. Although, as my husband said while watching over my shoulder, "I guess all those characters survived Season 2"
AJ: I'm just gonna say the thing you shouldn't — I got so sick of seeing those kids appearing at every damned thing, on every friggin' show. I couldn't even get myself to finish Season One. So I'm probably out til I get back to it someday. Which is ultimately inevitable.
---
HULU
Into The Dark: Culture Shock
Loren: Meh, like I always say I love the idea behind these but the execution always seems lacking.
RDT: Haven't watched a single one of these.
Rick: Hulu keeps cranking these movies out and none of them have made so much as a ripple inside or outside of horror circles. While this is definitely topical, I'm skeptical it'll be worth watching.
Jen: I love the idea that Rick lives part of his life inside a horror circle. That sounds both awesome and terrible.
AJ: For the record, I will be staying far, far away from any such horror circles. And also this movie.
---
AMAZON
Kung Fu Panda: Paws of Destiny Season 1
Loren: I love cartoons but c'mon man.
RDT: Rick FTW.
Rick: It is my destiny not to watch this series.
Jen: This is still happening? Pass.
AJ: Wait, they made a series of this? Did any of the film cast return for it? (I checked — they did not.) I mean, the first movie was cute. But it was enough.
---
So that's your upcoming weekend in review. Let us know what you saw, liked and/or hated.
As always, you can find us on Facebook at facebook.com/hollywoodpicturenews, Instagram at instagram.com/hollywoodpicturenews, or @HWPicNews on Twitter. And send in your questions/comments to questions@hollywoodpicturenews.com.
From Hollywood,
–Loren, RDT,  Rick, Jen, and AJ