Welcome to the Weekend Watch. Where we try to point you towards the best ways to spend your viewing time (or, at least, steer you clear of the garbage).
Movies
Wide Release
Stuber
Loren: I really like both of these guys and this looks fun. Not rush out to the theater fun, but definitely sitting at home bored on a weekend fun.
Rick: I feel like someone saw Deadpool and thought "Those bits with Dopinder and Deadpool are funny. We can make a whole movie out of that." Also, isn't this just the comedy version of Michael Mann's Collateral? Regardless, despite my like for both these actors, I'm kind of meh about this.
Jen: OK, this premise *seems* dumb AND overdone, but, two things 1. Kumail Nanjiani 2. That very last gag in the warehouse with the operator made me laugh out loud for a solid minute.
AJ: This just makes my whole body hurt. That looks so… stubid.
---
Crawl
Loren: That definitely looked more serious than I thought it was going to. I can enjoy a killer animal movie from time to time but I can just about guarantee that the dog isn't going to make it and that's like one of my least favorite things in horror/action movies. I'll wait until I get the go ahead from Rick to see this one.
Rick: It's been a while since we've gotten a good killer gator/crock movie. Even if this is terrible, it's sparked my desire to do killer animal double feature. So many options…
Jen: I saw this trailer in the theater, it played after all the other trailers and didn't have the usual MPAA intro card or anything. Most of the audience, myself included, thought it was an ad or one of those "pretend movies where a phone rings and the character turns to the audience" But it was actually just one jump scare and my god was it effective. Enraging, but effective. I don't plan to see this but kudos, Cinemark.
AJ: I got about :30 into that trailer before I had to stop. Enjoy it, braver people.
---
Limited Release
Trespassers
Loren: This movie has been done a million times already and probably so much better. I'm all set.
Rick: This is all pretty standard stuff as modern home invasion movies go. If this clocks in at like 80 minutes I might throw it on if I'm bored. Also, I swear that house was used in Velvet Buzzsaw.
Jen: I'm guessing AirBnB didn't help fund this, huh?
AJ: Look, all I'm saying is, when you're on vacation and the doorbell rings late at night and someone says DON'T OPEN THE DOOR, you DO NOT OPEN THE DOOR. 
---
Sword of Trust
Loren: Ever since Glow I've been into Maron as an actor. This looks pretty funny. I'll give it a go at some point.
Rick: It got a few chuckles out of me, but I don't have any pressing need to see this. *shrug*
Jen: That's a nice little cast ya got there. I chuckled mildly during this. If it's streaming, I'd check it out.
AJ: I find actor-Marc Maron very enjoyable. This looks like a cute indie. I'll check it out.
---
Summer Night
Loren: They listed all those names like we were supposed to know who they were. We do not.
Rick: Jesus, that trailer is all over the place. Who approved that? If the trailer is this slapped together I can't imagine the movie is worth my time.
Jen: That… does not look good. I don't think I could have less interest in a thing than I do in this trailer.
AJ: I can't say I really got what that movie is about. But it's definitely an indie rom com….!
---
Sea of Shadows
Loren: I'm pretty positive no one calls that whale the "cocaine of the sea". Just sayin'.
Rick: I appreciate that there are a group of people dedicated to this cause, but I'm never going to watch this movie.
Jen: I have been fascinated by the vaquita since I learned of them, much more recently than I'd like to admit (I'm only now learning about the totoaba). I didn't know there was a cartel component, so I'm actually really into learning more from this doc.
AJ: Good for Leo doing some social impact work but this one's not for me, if I'm being honest.
---
Saving Zoë
Loren: This looks more like a promo for a new Freeform show than a new movie. Also, what the hell does that last line have to do with the rest of the movie?
Rick: If I'm going to sit through a high school-based murder-mystery, I'll rewatch Brick or the first season of Veronica Mars. This doesn't look like it has a whole lot of surprises in store.
Jen: A teen with a secret life? I'm shocked. Shocked. (I'm not really shocked).
AJ: I think it's cool that the Marano sisters fought to buy the rights to this book and make themselves a flick. Good on them. Probably not one I'm paying to see but good on them.
---
Miss Arizona
Loren: Wait, isn't it kinda messed up for a woman to enter a drag contest as a woman?
Rick: Wait. Huh? No. Hang on. Where did the moderately interesting drama about the beauty queen who learns real life lessons from a battered women's group go? Why did this movie take a hard left into said beauty queen winning a pageant at a drag club? I…I just…this trailer hurt my brain more than it should have…
Jen: She's Laney! From the baby shower episode of "Sex and the City," – classic. She was also in one of my favorite guilty-pleasure "X-Files" episodes (Syzygy) That whole trailer I was trying to figure out who the woman with the short, blonde hair was. Glad to see her still working.
AJ: At last! A comeback vehicle for Steve Guttenberg! But really, I'm probably gonna see this because a lot of Drag Queens I love are in it. And that is all.
---
Lying and Stealing
Loren: Another one that looks like it's a TCA Trailer for a new tv show. Not Freeform this time. What's better CBS? Showtime? No that's too much the other way. The Paramount Network? Sure that'll work.
Rick: I'd be more inclined to watch this movie if Tom Hardy was the lead. Also if they axed the predictable bit about the two leads falling in love. It's just so damn tired.
Jen: Meh. That's all I got, meh.
AJ: I feel like in different hands in a different time, this would have been a superior film starring Cary Grant. However I am not interested in Theo James so buttoned up. 😉(And always YES to Tom Hardy, Rick. Yes.)
---
TV/Streaming
NETFLIX
Aziz Ansari: Right Now
Loren: I always felt that Aziz's calling out was a bit much for what apparently had happened. It really sounded like it was a case of some serious signal crossing. So I'm glad he took his time away, thought about what went down, and apologized without coercion. That's one of the many things that makes his situation different than say a Louis CK or a Kevin Spacey. The fact that he apologized speaks volumes in comparison.
Rick: His whole #metoo moment was, to be fair, a bit gross and awkward, but I feel like it was a little overblown. I'll give this a watch to see how he handles it.
Jen: I'm really curious to see how he handles this as AJ says. I'll be checking this out for sure.
AJ: I actually watched this a couple days ago… I enjoyed it. I don't know if my opinion is popular but I think he got a raw deal and I think the way he handles it in this special is smart.
---
Point Blank
Loren: It's been a while since we had a good buddy action flick. I don't know that this will be good per se but it definitely got my attention.
Rick: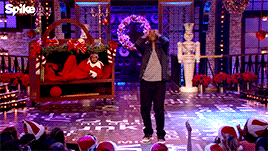 Jen: A fight in a car wash? What will they think of next?
AJ: It's the Falcon/Crossbones buddy cop action flick I never knew I wanted!
---
HULU
Harlots Season 3
Loren: I've never watched this show but I know that The Lady™ likes it.
Rick: I honestly didn't know this made it past season one. Good for them, but I'm never going to get around to this.
Jen: 3? Hmmm. Nope.
AJ: Season… THREE? Was that… LIV TYLER? I guess I missed the memo on this one. Doesn't looks great to me, though. Also, it looks like they spent as little money as they could to try and look high-end. And failed.
---
SHOWTIME
The Loudest Voice (Premiered 6/30)
Loren: Man, Roger Ailes is a real piece of shit huh? I don't know that I need to watch a dramatization about that.
Rick: I'll be honest. I don't know a huge amount about Roger Ailes, but I know enough that watching this is just going to piss me off to no end. It has a stellar cast, though.
Jen: I agree with AJ, Ailes has done more than most people think to make this nation, and world, a worse one. He was a despicable man and I don't think I even want to sit through a dramatic re-telling of his story.
AJ: I wish they had made this more like how Adam McKay made Vice – with some satire. Knowing it's true – or at least based on a true story – makes it harder to digest the subject matter. But I get Showtime so I'll probably record this and get to it eventually.
---
HBO
I Love You, Now Die
Loren: I don't think I like true crime as much as everyone else does. I don't think I will be able to watch this one.
Rick: I followed this story while it was happening. I've been dealing with depression since I was a teenager, and the whole thing made me sad and furious. What she did is unconscionable, and I think I would lose my mind all over again sitting through this.
Jen: Just seeing those texts on the screen is powerful, I will definitely check this one out.
AJ: So I have already seen this one, too. I remember when this was in the news…. It's such an intense story. The way they shot and edited it together was great for me because it wasn't overloaded with sentimentality — I was worried I would cry through the whole thing. Instead it plays much more like a true crime doc or a "true story" "Law & Order" episode and even shows both sides of the story much of the time. It was digestible and compelling. It does leave just enough room for emotion if this sort of thing tends to affect you. I am all for anything in media that makes people consider mental health-related issues more seriously. Maybe this will open up the lines of dialog a little wider.
---
So that's your upcoming weekend in review. Let us know what you saw, liked and/or hated.
As always, you can find us on Facebook at facebook.com/hollywoodpicturenews, Instagram at instagram.com/hollywoodpicturenews, or @HWPicNews on Twitter. And send in your questions/comments to questions@hollywoodpicturenews.com.
From Hollywood,
–Loren, Rick, Jen,and AJ