Welcome to the Weekend Watch. Where we try to point you towards the best ways to spend your viewing time (or, at least, steer you clear of the garbage).
Movies
Wide Release
Fast and Furious Presents: Hobbs and Shaw
Loren: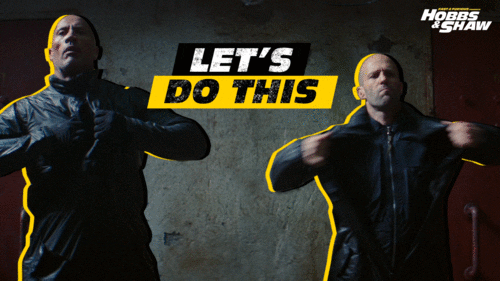 RDT: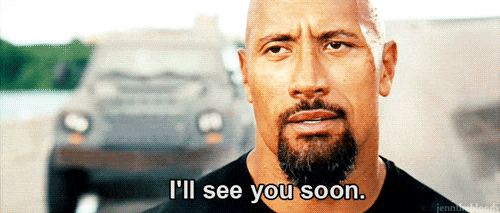 AJ: I've only seen one Fast & Furious movie so I hope this stands alone because I totally want to see it.
Josh: This movie looks so stupid and so good. I equal parts rolled my eyes and laughed out loud. I don't know if I'll be able to catch this is theaters, but it looks like a good popcorn movie.
---
Limited Release
The Operative
Loren: That kinda felt like a TV show to me (a higher budget Homeland maybe?). I dug it but I'm not going to go search it out.
RDT: Meh
AJ: Hmmmmm…. I'm with Josh. That trailer isn't doing anything for me. Probably something I'll see streaming later on.
Josh: Love the cast, love a good mystery, but something about this trailer just didn't hook me. Perhaps it's just that I feel like I've seen this movie so many times before. I think this is going to be a theme this week.
---
The Nightingale
Loren: A revenge flick but with an 1825 Tasmanian backdrop directed by Jennifer Kent? Yeah ok.
RDT: Nope.
AJ: Is this a scary movie disguised as something else? I'm not falling for this, Jennifer Kent. I'll keep my pants dry, thank you.
Josh: I'm excited about this because it's from the director of Babadook, but on my free-time scale, this still falls soundly on 'gonna wait till it's streaming'. 
---
Piranhas
Loren: I've never been a fan of the glorification of gang/mafia lifestyle. Like with the Sopranos it wasn't, "wow Tony Soprano is so tough and cool" it was more, "what a shitty life he's brought his family into". Adding in the kids in this one doesn't do it any favors in my book.
RDT: I'm an asshole but…..I'm never going to see this movie.
AJ: I happened upon a couple reviews of this film that liken it to Goodfellas and I am not getting that vibe at all. But again, anything with subtitles typically loses me pretty early on. I have the attention span of a goldfish.
Josh: Wow, this is heavy, Doc. Looks like a really engaging and difficult film to watch. I have a feeling that if you don't live in a large metropolitan area, you're gonna have to wait to find this streaming somewhere.
---
Madness in the Method
Loren: Sorry Jay, this is a little too meta for me. You aren't a leading man and shouldn't be in your own movie.
RDT: I am a bit of a View Askew apologist. And good for Jay making his directorial debut. But…..pass.
AJ: Wow. I'm a Jay and Silent Bob fan; I'm even looking forward to the upcoming Kevin Smith reboot, but I do not need to see this movie. But, like, fun to see Dean Cain and Teri Hatcher in the same movie, right? RIGHT?
Josh: What…the…fuck…did I just watch? I don't care how good this film is, I cannot look at Jason Mewes teeth. I'm not saying this movie looks good, I'm just saying that I am having a visceral reaction to his fake teeth and I can't look at them any longer.
---
Luce
Loren: Between this and Ma Octavia Spencer both runs the gamut on film choice but also seems to hate teenagers. Mostly I just wanted to remind everyone that she was in Ma earlier this year. This looks gripping and I'm totally in.
RDT: I saw this trailer before Once Upon a Time in Hollywood. And I'm super intrigued. Maybe not in the theater, but definitely eventually.
AJ: Wow. Points for originality. That looks rather compelling and I'm here for it.
Josh: Yeah, I'm hooked. This looks great. This looks like one of those movies that I wish I didn't even see the trailer for before I watched it. And if it doesn't live up to the hype, kudos to the editors for putting together a great trailer.
---
Love, Antosha
Loren: Wow. I remember being stunned after hearing about the freak accident that caused his death. I appreciate this look into his life that doesn't look like it holds back.
RDT: Breaks my heart. Too young. If you haven't seen it, check out Odd Thomas. A little movie based on the Dean Koontz book. Not amazing but worth a watch.
AJ: I was working on a documentary called For the Love of Spock when Anton Yelchin died and it was a hard moment. I never met him but several members of my team had — it became a part of our narrative doing press for the film. It's so sad he was taken so young and so needlessly. I'm looking forward to watching this. I'm sure I'll bawl.
Josh: Oh my heart. This movie is going to wreck me. As a fan of his work, on a human level of loss, as a father. I'm just going to be a wreck. But yeah, I'm really looking forward to watching this.
---
Light of my Life
Loren: Didn't even watch this trailer, Fuuuuuuck Casey Affleck
RDT: Don't need to watch this trailer. Just read what everyone else wrote.
AJ: Sigh. I guess it's lucky the film is getting positive reviews. I'll be shocked if it makes a dent in the box office, though. My colleagues here have said it all. Pass.
Josh: Oh cool, so Casey Affleck is still getting work. Pass.
---
Coyote Lake
Loren: I've said it before, but it's always weird seeing the Riverdale cast in other projects. This looks… fine, I guess. Certainly not good or anything.
RDT: Oh yeah! Nope.
AJ: No way, man. I'll be hiding under my covers if anyone needs me.
Josh: This looks like a good ol' fashioned horror movie. I mean, I've seen it many times before, but I dig it. Still not going to see it in theaters.
---
Clarita
Loren: Demonic Possession Movie #13,243
RDT: Double nope!
AJ: Still under my covers.
Josh: I've seen this movie too many other times to get excited about this. It looks like a good horror movie, but I just don't care.
---
A Score to Settle
Loren: Remember when Nick Cage was a bonafide movie star? I can't tell if I'm happy or sad for him that this is the way his career has gone.
RDT: If Rick screens it, I'll watch it.
AJ: I am always here for Nic Cage's crazy. Also, many weeks ago, Rick asked for someone to give Nic Cage in the car an excited doggy feel…. 
Josh: If someone asks you if you want to see a Nic Cage movie, the answer is always yes. This Con Air 2 sequel looks like classic Cage goodness.
---
15 Minutes of War
Loren: "Everybody gets their 15 minutes of war." That's how the quote goes right? I'm into this story but am skeptical of the execution.
RDT: I guess it's just Hobbs and Shaw this weekend.
AJ: I don't think I could get through this without additional therapy.
Josh: The story of children being forever traumatized for an hour and half.
---
TV/Streaming
NETFLIX
Whitney Cummings: Can I Touch It?
Loren: The Lady™ and I put this on the other night. Pretty solid.
RDT: I like, but don't love, Whitney. So, I'll give it a watch.
AJ: I read her book not so long ago and it made me a big fan so I'm looking forward to this!
Josh: I've already seen this special and she's very funny. My wife also approves.
---
The Red Sea Diving Resort
Loren: It's good to see what Cap's been up to in the alternate timeline.
RDT: I'm down.
AJ: Ok, Greg Kinnear, more movies like this, less like that Phil nonsense. This looks great. I hear that Chris Evans is quite the up and comer, too.
Josh: I'm in this for the cast. Love me some Chris Evans. Looks like a good to maybe very good flick. The funny thing is, I think I'm only really interested in this because it's streaming. I can easily watch it. If it were in theaters I probably wouldn't bother.
---
Dear White People Season 3
Loren: I haven't started this show yet, but the key word here is yet.
RDT: I really need to catch up on this.
AJ: I've heard this is great but I've never had the time and doubt I will anytime soon.
Josh: Season 3? Wow, there is so much to watch on Netflix, things are getting lost in the shuffle. Is it possible for them to be putting out too much content?
---
Otherhood
Loren: It's not for me, so I'm not complaining but I feel like we've gotten a movie like this every year.
RDT: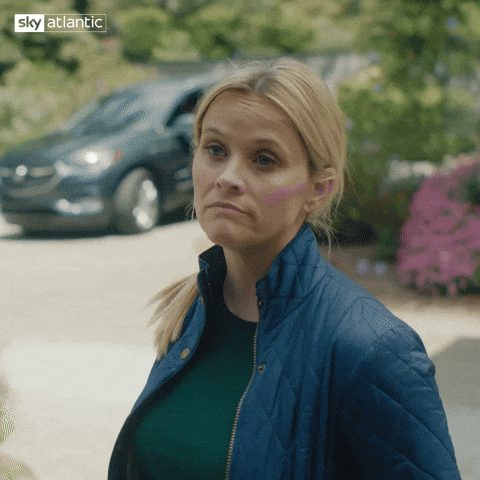 AJ: Am I still allowed to like Felicity Huffman? Pretty please? This looks cute. A nice Sunday afternoon on the couch flick.
Josh: This looks cute. Might put it on with the wife.
---
HULU
Into The Dark: School Spirit
Loren: Each time these come around I say the same thing, I love the concept but wish the execution was better. So far the only one I remember hearing anything about was the 4th of July themed one. Such a wasted opportunity.
RDT: Pass
AJ: A naked blonde walks into a bar with a poodle under one arm and a two-foot salami under the other. She lays the poodle on the table. Bartender says,'I suppose you won't be needing a drink.' Naked lady says… I AM NOT SEEING THIS MOVIE.
Josh: Breakfast Club, a horror story. If that sounds good to you, then check this out.
---
HBO
https://www.youtube.com/watch?v=EPBi9ttKbeU
A Black Lady Sketch Show
Loren: Looks pretty funny. If I remember to check it out I'll give it a go.
RDT: What AJ said.
AJ: I am sure if anything is really funny, it will end up in my Facebook or Twitter feed.
Josh: I have this thing with sketch shows. They look great in trailers, but the show itself tends to drag. I feel like this will be the kind of show I get into later after watching a few skits that get passed around social media.
---
AMAZON
This is Football
Loren: I feel like it's the most American thing ever that the one sport the ENTIRE rest of the world is into we're like, "meh" about.
RDT: This is a show I'm not going to watch.
AJ: I have three new nephews who are super into soccer so I've been becoming a fan. I may have to give this a watch. Great trailer, too.
Josh: Great trailer. Really makes me wish I cared about futbol.
---
So that's your upcoming weekend in review. Let us know what you saw, liked and/or hated.
As always, you can find us on Facebook at facebook.com/hollywoodpicturenews, Instagram at instagram.com/hollywoodpicturenews, or @HWPicNews on Twitter. And send in your questions/comments to questions@hollywoodpicturenews.com.
From Hollywood,
–Loren, RDT, AJ, and Josh