Welcome to the Weekend Watch. Where we try to point you towards the best ways to spend your viewing time (or, at least, steer you clear of the garbage).
Movies
Wide Release
Sonic The Hedgehog
Loren: I didn't want to be into this but then I saw a clip that actually made me laugh. I'll catch it at some point.
Rick: I want to give this my money just to show support for the poor animation and VFX teams who had to burn the candle at both ends, in the middle, and anywhere else they could in order to fix the awful first Sonic design. It's just…it's so much work. That's a ground up, start with new model sheets and redo everything up the chain reconstruction. They deserve a ton of credit for pulling it off. Probably not in theaters, but I'll give this my money on-demand.
Jen: Thanks, but no.
AJ: I know they did a lot of work on this after a rather volatile reception to the first trailer (and rightfully so, it looked like hot garbage), but I can't say I have any interest in seeing this, all the same. And poor James Marsden, right? Oof.
---
Fantasy Island
Loren: I don't hate it? Look if we're going to still get all these old shows revamped for a movie why not add a twist to it. I do wish it looked like it had a little more teeth but other than that, maybe?
Rick: I hate this. I appreciate trying to maybe make this unique, but this is too far afield. This isn't Fantasy Island. It's a horror movie set on an island that they slapped a famous TV show's name on. And we all saw how well genre-bending The Banana Splits worked out. Oh, we didn't? Right, because nobody saw it. There's a reason for that. There's likely more entertainment value in something like Club Dread, and that movie is hot garbage. Better yet, just watch Zombie Island Massacre:
Jen: I liked the premise at the outset of the trailer, the idea of giving a creepy twist to Fantasy Island, which was always kind of creepy to begin with, was an interesting one, but then it just becomes a normal old horror movie and they lost me.
AJ: I get when studios boot up and reboot franchises like Spider-Man so they can retain the license and keep milking the cash cow, but why this? And this which isn't even what it was? It's lazy and not for me anyway because scary.
---
The Photograph
Loren: It's a little sacharrhine for my personal taste but I love the pairing of Issa Rae and Lakeith Stanfield. I was a lot more into this than I thought I would be.
Rick: I was all ready to roll my eyes at this, but it actually looks like a decently executed romance. I probably won't see it, but I'm betting it'll do well.
Jen: That looks lovely with a phenomenal pair of stars. Just a straight romance without the rom-com-y trappings? I could be down for that.
AJ: It's kinda refreshing to see just a straight up romance get a wide release in theaters. We don't get those too often anymore. Issa Rae is having a great time right now and I am here for it. This looks strong.
---
Downhill
Loren: The fact that this is based on a true story kinda makes it even better, you know? I'm in for the hilarious sadness of this one.
Rick: This is the Will Ferrell I want more of. Less bombastic/shouty, more focused and relatable. Count me in.
Jen: JLD and Will Ferrell are a match made in SNL heaven.
AJ: I guess I am in the minority here? But this looks so dumb to me. Pass.
---
Limited Release
The Times of Bill Cunningham
Loren: Yeah, I'm with everyone below. Let's go see an exhibit of Bill's work instead.
Rick: This is the second doc on Bill Cunningham in less than ten years (Bill Cunningham New York came out in 2010). Apart from the interview used as the impetus for the new doc, I can't imagine it covers a lot of new ground. The older doc also has a ton of interviews from other people in his orbit, which seems more interesting to me. *shrug* All that said, I'd rather go to an exhibit of his photography than watch either doc.
Jen: Photography and film are such similar mediums and yet there are enormous differences. It's hard to capture the same feeling of one in the other. Sounds like we're planning an outing to a photo exhibit, friends.
AJ: When the big selling point is a showcase of previously unearthed photos, I don't feel a pull to see them unveiled on a movie screen. I'd rather go to an exhibit or pour over a coffee table book. I just don't need to pay for this one.
---
Spy Intervention
Loren: Ho-lee shit does that look terrible. Did their 9th grade nephew get the VFX contract for this?
Rick: I have so many questions. All of them start with "why".
Jen: These filmmakers need an Intervention, amirite?
AJ: I guess when they tell you at the top the "trailer starts now" it's actually a warning. Dear god that looks horrendous.
---
Ordinary Love
Loren: I almost would have been more into this if it had just been a slice of life story about a happily married couple. I don't know that I can handle the Cancer storyline.
Rick: AKA – You're Going to Cry Openly: The Movie.
Jen: Who are the people who run out to see a movie they know will end with them bawling? That's not my bag, baby. Although I will say their chemistry is lovely and the idea of a love story about regular people is a nice one.
AJ: Nice to see Liam Neeson doing something outside the action/revenge genre. It looks like a lovely, sweet film that will make me sob like a baby — so I will probably skip it because I am in no mood for that right now.
---
Olympic Dreams
Loren: I feel like I should like Nick Kroll way more than I do (which is basically not at all). The idea behind this is kinda fascinating but I don't know that I care about the movie itself to give it my time.
Rick: That's cool that the filmmakers had all of that access, but I just don't care for Nick Kroll. Or this story, actually.
Jen: I hear Nick Kroll is a lovely person, but thus far his comedy just… is not for me let's say. But I could dig him in a more dramatic role like this. I'd be interested to watch if only for the behind the scenes of the Olympic Village. Otherwise, this does feel a bit generic.
AJ: At some points it really had me and at others it just seemed totally corny and cliche. I could go either way on this one. Maybe something I'll eventually stream.
---
Impossible Monsters
Loren: I like Santino Fontana from his work on Crazy Ex-Girlfriend and what not but this looks super bad.
Rick: I feel like I should be interested in this, but that trailer…They start off talking about sleep paralysis, but then it seems like people are sleepwalking and doing stuff? And it's an experiment? And there's murder, I guess? And people paint cryptic things in blood? Is it Flatliners but with dreaming? Do I care? No. No I don't.
Jen: This feels like someone watched "Sleepwalk with Me" and thought hey, what if we mix that all up and make a horror movie with a guy who could pass for Birbiglia's second cousin. I'll pass.
AJ: I worked on a documentary about sleep paralysis once. And then I experienced it and IT. WAS. HORRIFYING. No thank you, Impossible Monsters. (Guess they didn't want to tout Santino Fontana as the voice of Hans from Frozen for this, eh?)
---
I Was At Home, But…
Loren: Was that a series of movies strung together? It wasn't? Oh.
Rick: Apparently this is one of those "you either like it or loathe it" kind of movies. While the logline is straightforward (A woman and her family struggle to cope in the wake of her husband's death), the execution is anything but. That alone has me intrigued enough to seek this out.
Jen: My daughter was (unbeknownst to me) taking photos of me while I watched some of these trailers. Here is an un-edited photo from watching this trailer:
AJ: I watched that trailer and then I stared at the monitor for a solid five minutes to try to think of something to say. All I can think is… that looks so German.
---
First Lady
Loren:
Rick: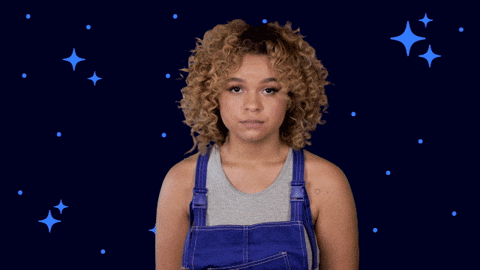 Jen: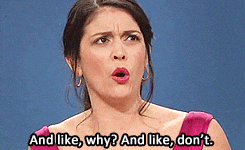 AJ: Oh Corbin Bernsen, who hurt you?
---
Eat Brains Love
Loren: But like, those aren't Zombies right?
Rick: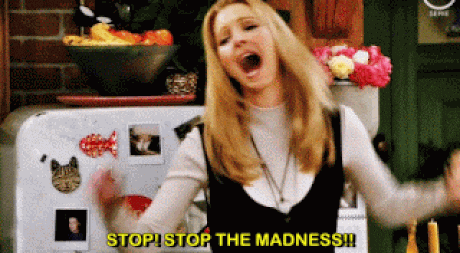 I mean, there are so many other monster genres out there with room to innovate. Why do people keep going back to the zombie well? For every One Cut of the Dead we get about 600 of these. Please, as a horror fan, I beg of you: TRY. HARDER.
Jen: Punny titles generally aren't a good sign.
AJ: This is just so unoriginal.
---
Come As You Are
Loren: From now on I will end every toast I give with, "TO OUR BONERS!"
Rick: This looks perfectly fine, but I couldn't help but think of what this movie would have been like if it had come out in the 80s. It would have fit really well in the "guys want to get laid" comedy subgenre that was at its height back then. It would have had amazing poster art, but so many wildly inappropriate jokes…
Jen: Hey Gabourey Sidoube! Glad to see her pop up here.
AJ: Rick makes a great point. And imagine the power ballad by Whitesnake over the credits!
---
Camp Cold Brook
Loren: I feel like the weasley tv exec called Chad Michael Murray "Chad" which makes me hope he's playing himself in this. The movie itself looks terrible but that was to be expected.
Rick:
Guys, I'm so tired. Just so very tired of stupid people in horror movies. "There's no cell service here". Why would you, in this very modern age, not either 1) spring for a couple of satellite phones or 2) long range CBs/radios for everyone on your crew or 3) both? Why purposely cut yourself off like that? These idiots all deserve to die at the hands of whatever poorly made-up spectres are roaming that camp.
Jen: I didn't realize there were so many Horror film festivals out there. But without the Rick seal of approval, I'm out.
AJ: To quote myself, "This is just so unoriginal."
---
Buffaloed
Loren: How does that both look entertaining and terrible all at the same time?
Rick: Not sure if I want to see this or if I should avoid it like the plague.
Jen: That is a good trailer. I feel like it's a trash movie, but I somehow want to see it. Way to go trailer editor.
AJ: I just recently described Zoey Deutch to someone as "the next Judy Greer" so I feel validated seeing them together in this trailer. Looks like a cute indie. I could be into it.
---
TV/Streaming
NETFLIX
To All The Boys P.S. I Still Love You
Loren: I really feel like I should watch the first one before this.
Rick: I had zero interest in the first outing. Good for them for getting a sequel, but I'm still not into it.
Jen: I watched the first one and enjoyed it. Not sure I need another but I won't rule it out.
AJ: I felt nothing about the trailer for the first one, so I never watched it. RomComs are not always my thing. So I'm going to have to pass on the sequel but I am sure all the fangirls on Twitter will go mad for it.
---
Narcos: Mexico Season 2
Loren: I didn't have much of an interest in the original series nor it's Mexican spin off. Sorry.
Rick: Wait. This is only the second season? I thought they were further in than that. Clearly I haven't been watching this show. It should also be said that I have no intention to start.
Jen: Generic comment about not seeing the first season.
AJ: I did not realize "Narcos" had a spinoff. This is a spinoff, right? And having not seen that nor the first season of this, I am a strong pass.
---
Love Is Blind
Loren: Oh, no thank you.
Rick: I will never understand people who go on reality dating shows. Apart from the starfuckers who just want a taste of fame, everyone else has to know by now that they're just massive social experiments designed to create drama. Why would you foist that on yourself? No. So much no.
Jen: This looks terribl…y awesome! The Circle + 90 Day Fiance + The Bachelor with maybe some Bridezillas in there? This is a serious Frankenreality show.
AJ: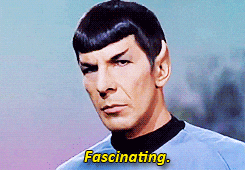 ---
A Shaun The Sheep Movie: Farmageddon
Loren: I love Shaun The Sheep. Yes please!
Rick: Direct to Netflix? :/ That's kind of surprising. I liked the previous Shaun movies. They're cute and pretty clever. This will get my time.
Jen: Adorable. Yes.
AJ: I am not familiar with the Shaun franchise but despite this weird non-narrated trailer with dated music, it still looks cute so I might be in.
---
HULU
High Fidelity
Loren: Well that looks like a pretty solid update on the source material. I don't know that I need a new show in my life but I'm sure I could do worse.
Rick: I enjoyed the movie. Apart from it being I.P. you can market, why does this need to exist?
Jen: I am a recent Da'Vine Joy Randolph convert, so I might check this out for her alone.
AJ: The John Cusack film iteration of High Fidelity is one of my favorite movies and the book is one of my favorite books. I was cautious about this until I saw the trailer and it just sold me. I am in. Also, I don't think it was any strategic thing but still fun they cast Zoe Kravitz since her mom was in the film with Cusack.
---
Utopia Falls
Loren: It's like So You Think You Can Dance meets Breakin' meets The Hunger Games. I'm not sure that's a compliment.
Rick: A dystopia where only music and dance can save us? If this were a movie that came out in the 70s I would watch the shit out of it. Now? No way, especially not as an over-long TV series. It looks far too earnest and message-y to be the least bit entertaining on any level.
Jen: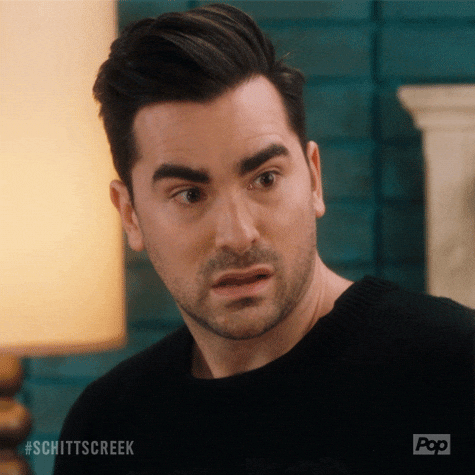 AJ: Oh jesus christ, it's like someone bred a musical dance baby from The Hunger Games and Divergent. Horrible weak sauce.
---
HBO
Last Week Tonight Season 7
Loren: It's about damn time.
Rick: John Oliver is the hero we need.
Jen: Thank you! THANK YOU! It's been too long!
AJ: WHERE HAVE YOU BEEN JOHN OLIVER?! NEVER GO AWAY.
---
APPLETV+
Mythic Quest: Raven's Banquet
Loren: Yet another mediocre offering from a service I'm never going to pay for!
Rick: Never going to pay for AppleTV+.
Jen: Meh. I chuckled at some of that for sure, but not enough to get AppleTV+.
AJ: I have AppleTV+ free for a few more months because I bought a new iPhone last year… and have yet to watch a single thing on it. I need a 36 hours day and to never ever sleep to get all of this content into my brain — it's just not possible. This looks… ok? The title is horrible. Basically, what I am saying is, no thank you.
---
So that's your upcoming weekend in review. Let us know what you saw, liked and/or hated.
As always, you can find us on Facebook at facebook.com/hollywoodpicturenews, Instagram at instagram.com/hollywoodpicturenews, or @HWPicNews on Twitter. And send in your questions/comments to questions@hollywoodpicturenews.com.
From Hollywood,
–Loren, Rick, Jen, and AJ