Welcome to the Weekend Watch. Where we try to point you towards the best ways to spend your viewing time (or, at least, steer you clear of the garbage).
Movies
Wide Release
The Invisible Man
Loren: I wasn't so sure about this, especially after the marketing blitz that we've gotten, but it looks pretty damn good. I'm a solid maybe here.
RDT: Part of me really wants to see this. I know, I'm just as shocked as you are. But then the other part of me reminds that first part of me that I'm me. So…. I'll watch it when/if Rick screens it.
Rick: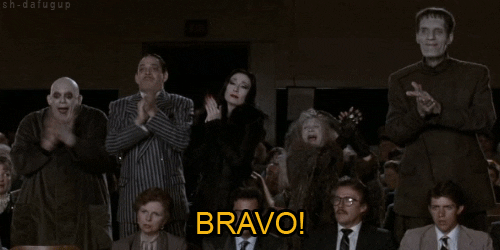 AJ: You know it's a strong mother-effing trailer when it scares the living daylights out of me but I still want to see it. I will come with a change of pants.
---
The Jesus Rolls
Loren: I love The Big Lebowski and everyone in this movie but it looks absolutely terrible. Bummer.
RDT: Confession time. I've never seen The Big Lebowski. I've tried, a lot. I even own it. But I just get about 10 minutes in and get bored. I know! I know….. So, yeah, regardless of whether it's needed, wanted or neither, I have no interest in "The Jesus."
Rick: I don't understand why this needs to exist. I think John Turturro was the only person clamoring for this spin-off. Also, I can't wait to see how many reviews use the term "gutter ball".
AJ: According to the critics, Turturro did not learn the most pivotal of rules: "Don't fuck with the Jesus." Probably should have left this one alone, John. I'm sorry.
---
Greed
Loren: I love British things and everyone in this movie but it looks absolutely terrible. Bummer.
RDT: The benefit to dropping in my comments so late, is I have everyone else's to guide on what's not worth my time. Thanks, guys!
Rick: Um, no thanks. I got annoyed just watching the trailer.
AJ: That trailer is waaaay too long. Horrible. Does this movie have a plot? Is it just "we are having a party" and that's the big thing? I'm unmoved. No thanks. Steve Coogan, you are better than this. This could have been really timely and funny.
---
Burden
Loren: That looks very powerful and even though it's set 24 years ago more timely than ever.
RDT: Interesting. Why didn't they push to release this 2 months ago for awards consideration? Maybe it wasn't ready…. or maybe I'm just being cynical….
Rick: This has a great cast and looks well made, but I think I'd rather read up on the real story than watch this movie.
AJ: Speaking of timely…. Can I sit through that intensity for 129 minutes? I don't know if I can but I feel like I should.
---
Limited Release
The Whistlers
Loren: That is a fascinating concept for a crime flick. I don't know that I'll catch this one but it's super interesting.
RDT: God damn it. Much like AJ, I love a good heist film. But the subtitles and reading. I just don't know.
Rick: Yes. Yes, please.
AJ: I am intrigued and generally, I do love a good heist film. I could be down for this.
---
Wendy
Loren: I love the idea that it's a different take but I can't wrap my head around who this is for. It looks too slow to be for kids but not, I don't know, poignant enough for adults. I'll keep my eye out for it though and if I hear good things I'll check it out.
RDT: AJ nails it again. Bangarang.
Rick: In a world filled with tired Peter Pan iterations, someone finally tries something interesting.
AJ: I'll be honest, I'd rather rewatch Hook.
---
Straight Up
Loren: Again for an interesting take on something that has been done into the ground. I do worry that the female lead is slipping into manic pixie dream girl territory but maybe that's ok.
RDT: Well shit, I'm into this. Indie, sure, but not like super indie.
Rick: My God, a modern rom-com I actually want to see. Never thought I'd see the day.
AJ: Because we've all wondered if we're the person we are or the person we should be, I could see this being a hard-hitting indie. And I appreciate the unique twist on the RomCom.
---
Lost In America
Loren: I don't know if Rebecca Gayheart is the best face for your charity but it's doing good so what do I know. The homeless crisis in America is at an all time high and it's really scary to think that a lot of us are a few weeks/months away from it ourselves.
RDT: I couldn't say it any better than my cohorts.
Rick: Homelessness is awful as it is. Homeless kids have it so much worse. Sitting through this will make me sad and angry at the level of inaction, so I'll likely skip it, but I'm glad it exists. To AJ's point below, Halle Berry works with a foundation that takes in women and their children who are displaced/homeless due to domestic abuse. Jon Bon Jovi chairs a foundation/charity to combat homelessness and poverty.
AJ: Well, I don't know how I feel about the metaphor between homelessness and Columbine (I'm not saying both issues aren't terrible and critical but they are quite different) but I can't dispute that this doc is bringing something important to light and using celebrity correctly to draw people in. Jewel famously lived out of her car, Tiffany Haddish grew up in Foster Care… Waiting to see how Jon Bon Jovi and Halle Berry play into this but okay.
---
Disappearance at Clifton Hill
Loren: I thought I knew what was going on here but then, like, I didn't. The question remains if I'm willing to find out. Maybe?
RDT: Oh…. yeah….. umm….. I'm never going to see this.
Rick: Director Albert Shin made a decent-sized mark with his last feature, In Her Place, and it looks like he's following through with his talent for intense drama here. It also looks just strange enough to help it stand out from the usual run of the mill mysteries. On the list it goes.
AJ: Every week we seem to get one of these moody, haunting indies about a messed up kid or a messed up mom looking for a kid… I'm not into it. Never was. And whatever Rick says.
---
Blood On Her Name
Loren: Damn I'm into that. I like a good southern crime drama. Oh and AJ, Elisabeth Rohm is in it so there's your Law & Order tie in.
RDT: I'm intrigued. It's been a while since I've checked out a good "adult" film. I'll keep it on the radar.
Rick: Lots of good looking crime dramas this week. It's about damn time.
AJ: It's like "Law & Order: SVU" meets Southern Gothic. I really love Bethany Ann Lind so I'm gonna say that I'm cautiously in for this one.
---
TV/Streaming
NETFLIX
Pete Davidson: Alive From New York
Loren: Oops we already watched this. It's pretty funny if you like Pete Davidson, if you don't you will hate this.
RDT: I don't know how I feel about Pete Davidson yet. So, that's earned this special approx. 5 minutes of my time and we'll go from there.
Rick: I have zero interest in Pete Davidson.
AJ: I watched this on Tuesday night before bed… It was okay and I am a Davidson fan, for the record. I wanted it to be funnier and smarter. It needed fluidity. I don't need Pete to be polished – it's his thing to be a little "fly by the seat of my pants" and rambly – but it needed a throughline and a better ending.
---
The Trials of Gabriel Fernandez
Loren: You all know that True Crime isn't my forté, couple that with it being about the torture and murder of a child and I couldn't be any further out.
RDT: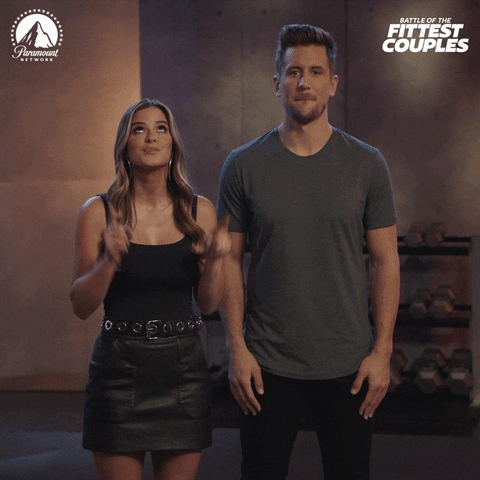 Rick: I half paid attention to this story as it happened. It's tragic and ugly on all sides. I don't need to revisit it.
AJ: Ready for an absolutely terrible admission right here? I have zero interest in this. As I have not even gotten to "Killer Inside: The Mind of Aaron Hernandez" or "The Pharmacist" yet, I can't commit. Netflix, you're making me tired.
---
I Am Not Okay With This
Loren: I can't figure out what time period this is set in and I find that annoying. It looks pretty ok but I don't know that I'll want a whole series of this. A movie I could do though. I know The Lady™ was into this for what it's worth. On a side note this would be an interesting take on an X-Men movie.
RDT: I have too much other tv I'm not watching.
Rick: I kind of just want to watch the finale to see how they handle it. It's bound to be controversial no matter what. As for watching the whole series, call it a maybe.
AJ: I know this is based on a graphic novel but I am not okay with this unoriginal storyline.
---
Altered Carbon Season 2
Loren: Yes please. I was super into Season 1, and even gained a new appreciation for Joel Kinnaman. Adding Anthony Mackie here as the new sleeve for Kovacs is a pretty damn good upgrade.
RDT: I still need to watch season 1.
Rick: I like the Doctor Who-ness of being able to recast your star and maintain continuity. I enjoyed the first season and am looking forward to Anthony Mackie taking over the lead.
AJ: Was this the one with that crazy aggressive billboard and bus stop campaign? I guess that answer doesn't matter. I did not see Season 1, so….
---
Formula 1: Drive To Survive Season 2
Loren: I have zero interest in F1.
RDT: I don't care about cars, especially this week.
Rick: I enjoy cars more than most, but I'm not super into racing. From what I've read this series is one of the best out there in its space. F1 fans have a lot to look forward to.
AJ: I have a group of friends who are so into this so I am happy they will be happy to watch this. Without me.
---
All The Bright Places
Loren: First of all this is not the sequel to Bright like I thought it was. Secondly this looks like a solid entry into the teen romance genre that I'm not huge into. So good for them.
RDT: I'm not the audience for this. But those that are? Enjoy!
Rick: Man, Netflix is really piling it on with tormented teens this week. I'm curious to see how well (or not) this handles the mental illness angle of the story, but not enough to watch. I'll save some time and skim the reviews.
AJ: I've had this book in my queue for a while but the subject matter was too heavy for me to take this year. If I get to the book, I'll eventually get to the movie. I do like Elle Fanning.
---
DISNEY+
Shop Class
Loren: I'm glad we're getting more skill based entertainment geared at kids. Sure it's great to work in the entertainment industry or in finance or in law etc. But this world needs builders and repair people in droves right now.
RDT: To AJ's point, I'd rather just watch Amy Poehler and Nick Offerman's "Making it." (Justine, call me!)
Rick: Reality competition show, you say? Hard pass.
AJ: In tone, this feels like a rip off of Amy Poehler and Nick Offerman's "Making it." Thought it looks more targeted toward family viewing. I'll be over here waiting for the Disney+ content targeted toward me….
---
So that's your upcoming weekend in review. Let us know what you saw, liked and/or hated.
As always, you can find us on Facebook at facebook.com/hollywoodpicturenews, Instagram at instagram.com/hollywoodpicturenews, or @HWPicNews on Twitter. And send in your questions/comments to questions@hollywoodpicturenews.com.
From Hollywood,
–Loren, RDT, Rick, and AJ