Welcome to the Weekend Watch. Where we try to point you towards the best ways to spend your viewing time (or, at least, steer you clear of the garbage).
Movies
Wide Release
Underwater
Loren: Yeah no. Underwater Aliens is still just a bad version of underwater Aliens. Also, I thought we were done with TJ Miller.
RDT: Well, it sure is January at the theaters. I think I'll just watch The Abyss again.
Rick: And the laziest title of the year award goes to…Also, lazy concept and it loses further points for casting T.J. Miller. I love me some underwater horror, but I'd rather rewatch Leviathan or Deep Star Six.
Jen: Ugh, I want to like this, like Rick, I love me some underwater horror, but this just feels like everything that came before it and TJ Miller playing himself is more of a turn off that I thought it might be.
AJ: So TJ Miller is still getting work, eh? Way to send the right message, Hollywood. 🙄 (I mean, at least take him off the billing, guys.) I otherwise find the cast kind of interesting here. You've got a lot of cerebral types in an action flick. I love John Gallagher Jr. and I was reborn a Kristen Stewrt fan because she was the shining star in that horrid Charlie's Angels reboot. But at the end of the day, it looks scary and I am a pansy.
---
Like A Boss
Loren: I want better for Rose Byrne. Especially if she has to work with the female Kevin Hart.
RDT: I like Rose Byrne. That's it. Nothing else.
Rick: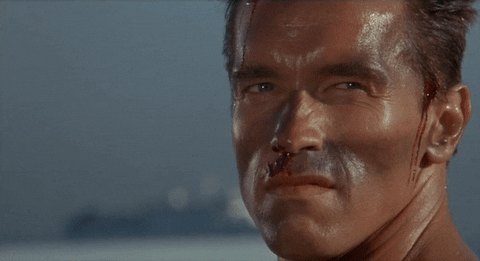 Jen: I feel like we're close to something here.  Trying for a Girls Trip/Bridesmaids vibe but just a swing and a miss. Better luck next time Rose Byrne.
AJ: This looks so horrible. Just horrible. Please do not spend your hard-earned income on this. Go see some bad-ass indie flick directed by an up and coming female filmmaker. That's my advice. Go watch The Farewell if you haven't seen it yet. It's cheap to rent on Amazon Prime.
---
Limited Release
Three Christs
Loren: That seems like too many Christs but what do I know.
RDT: I don't understand how a movie with this cast that looks this good is basically dumped in January. It this just a really good trailer???
Rick: Here are my monies. Also, I'll take large quantities of whatever Richard Gere is using to maintain his handsomeness.
Jen: Wow, that looks fantastic. Why is this coming out in January and not December, what am I missing?
AJ: Holy shit, what is this cast?! I am so in for this. And why am I only hearing about this January 10 release now (writing this on January 8)?! Continue reading →