Welcome to the Weekend Watch. Where we try to point you towards the best ways to spend your viewing time (or, at least, steer you clear of the garbage).
Movies
Atomic Blonde
Loren: Let's hope this is more Furiosa and less Aeon Flux.
RDT: 
Rick: 
Jen: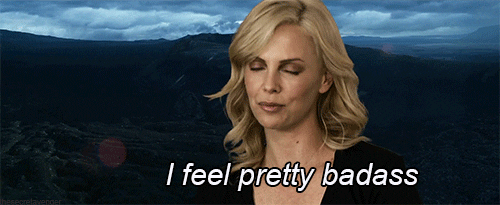 ---
The Emoji Movie
Loren: Is there an emoji for "nope the fuck no, get the fuck outta here with this lame ass bullshit"? Asking for a friend.
RDT:
Rick: A garbage idea for a movie begets garbage marketing:
Yep. That happened.
Jen: I'm such a no on this that I won't even use an emoji to express my feelings. Sad face. Poop icon.
---
An Inconvenient Sequel: Truth to Power
Loren: I'm with Rick on this one. I'm glad this is a movie but I already know all of this.
RDT: What everyone else said is similar to what I would say.
Rick: I'm glad Al Gore is still out there stumping for climate science, but this is preaching to the converted for me.
Jen: Al Gore is doing his part to save the world. If only a few more people were paying attention.
---