Welcome to the Weekend Watch. Where we try to point you towards the best ways to spend your viewing time (or, at least, steer you clear of the garbage).
Movies
Wide Release
Bad Boys For Life
Loren: I'm kinda sorta intrigued by this. I love the first one but loathe the second. Maybe this will be somewhere in the middle? Look I'm not going to pay money to see this but I will see it.
Rick: This can't be good, can it? *checks internets* Critics at 80% on Rotten Tomatoes?! Regardless, I don't know how many people are clamoring for this 17 years too late sequel. This will get a curiosity watch in a third-run theater or from my couch.
Jen: It would be hard for me to care less about this film.
AJ: Ugh. No. Will Smith is really trying to land a hit, isn't he? Those massive box office Fourth-of-July-like releases are so far in the past…. P.S. Did you know they are making a Bright sequel? Dear God.
---
Dolittle
Loren: Ha! No.
Rick: RDJ must be buying boats for his kids. I can't imagine there was any other reason he'd show up in this.
Jen: Gosh, this looks awful. But I'll take this opportunity to share this with all our fine readers: https://www.indy100.com/article/doctor-doolittle-seal-scene-video-rex-harrison-9108901
AJ: At present, this movie is rated lower than CATS on Rotten Tomatoes. I mean, Vulture called it "anti-cinema." OUCH. If you really want to absorb some great criticism, read Manohla Dargis' review for the New York Times.
---
Limited Release
Weathering With You
Loren: Wow that looks so impressive. It's not my usual forté but I might give this and the duo's other film Your Name a double feature at some point.
Rick: I saw this during its Academy Awards qualifying run a few months ago. Makoto Shinkai and Genki Kawamura had a daunting task following up their previous film, Your Name, which set box office records in Japan and is widely considered a modern masterpiece. Weathering With You has surpassed it at the box office but, apart from the incredible artistic detail, solid characters, and strong emotional core, the film falls short for me. The storytelling is a little one-sided (not enough time is spent with the female lead), and there are a lot of big, interesting ideas that aren't fully explored. The movie would benefit from either being longer or fleshed out in a multi-episode OVA. I would still recommend seeing it, however. It is stunningly animated, rife with detail and, even with its shortcomings, is bound to have you tearing up by the time the credits roll.
Jen: My dad's gonna love that.
AJ: Rick applied a lot of thought to his critique here so I will defer to him. This is so not my space.
---
The Wave
Loren:
Rick: This has been on my radar since it played at Fantastic Fest last year. I don't know that I'll run out to the (likely) one theater that's showing it, but it'll get a view from my couch.
Jen: I always end up liking Justin Long much more than I think I will. I could give this a shot.
AJ: Did anyone have to read "The Wave" by Todd Strasser in high school? I totally thought this was gonna be a movie of that but it clearly is not…. Some cool visuals in that but the cast isn't selling me here so I may just wait for cable or something.
---
The Host
Loren: By the title I thought it was a remake of 2006's The Host by Bong Joon Ho. It is not. And also doesn't look very good.
Rick: What starts out looking like a conventional crime thriller somehow turns into a conventional stalk and slash. Meh.
Jen: There is a lot happening there and none of it is doing anything for me.
AJ: Please picture me rolling over from a deep sleep and hitting the snooze button on this movie.
---
My Hindu Friend
Loren: This is definitely not my speed. I'm a little curious about the story but that is a couple internet clicks away.
Rick: Read AJ's entry first…good? This is director Hector Babenco's final film. He passed away shortly after it debuted at a film festival in Montreal in 2016, halting any future festival play and seriously limiting any kind of distributor taking notice. It basically lay forgotten after that. Willem Dafoe is always mesmerizing, even in the weakest of movies. I still can't believe he hasn't won an Oscar. Anyway, this is right in my wheelhouse. I'm glad it's finally getting a proper release.
Jen: I feel awkward being between AJ and Rick here. Like a bystander in their conversation.
AJ: I am curious what the trigger was for finally releasing this film here — it was made in 2015. I think Willem Dafoe is a legend but this movie doesn't really grab me.
---
Intrigo: Death of an Author
Loren: Intrigo may cause drowsiness. Do not take Intrigo if you are allergic to it. Intrigo may be a bad interpretation of films that came before it. Ask your doctor if Intrigo is right for you.
Rick: Intrigo sounds like a fourth tier Spider-Man villain. Also, this looks kind of meh.
Jen: There is a lot happening there and none of it is doing anything for me.
AJ: Ben Kingsley, guys. I think he could sell glasses to a blind man with that accent and conviction. That said, he alone is not enough to sell me on seeing this movie.
---
Feedback
Loren: Ah yes the intense, high stakes world of podcasting.
Rick: I kind of want to see this just to count how many times headphones are removed dramatically. Otherwise, this looks kind of standard. The fact that they show the broadcast booth blow up in the trailer doesn't exactly fill me with confidence. If your movie's good you wouldn't have to spoil that moment.
Jen: Three times in the 2 minute trailer, Rick so we can extrapolate that out to a 97 minute runtime and say 145, give or take?
AJ: So this is, like, totally different than that Brendan Fraser movie, Airheads, where they hold the DJ and his squad hostage…. Yeah? It looks well executed and Eddie Marsan is terrific. I feel good enough about it to give it a thumbs up but scared enough not to see it.
---
Disturbing the Peace
Loren: Who gave Guy Pearce a Van Damme script from 25 years ago?
Rick: That looks super dumb, and it's definitely something I'd watch if I need a junk food-style action movie fix.
Jen: This is one movie Guy Pearce should not tattoo on his body and just opt to forget it.
AJ: Come on, Guy Pearce, you're better than that movie. Do you owe someone money? Let's talk about this.
---
Ashfall
Loren: Enh, Disaster Movies aren't really my thing. Enjoy Rick!
Rick: I have no idea what's going on in that movie (apart from the volcano), but I love me some disaster movies. Sign me up.
Jen: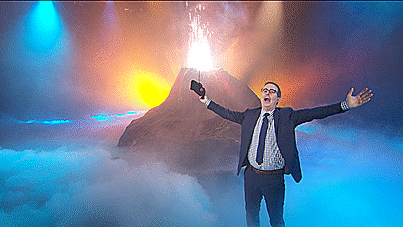 AJ: There's always room for a big, dumb action movie. Even in another language, I suppose.
---
TV/Streaming
NETFLIX
The Healing Powers of Dude
Loren: That looks sweet and totally harmless. I like seeing differently abled people staring in a kids show. It also doesn't hurt that "Dude" is pretty adorable.
Rick: This looks super cute, but I doubt I'll get around to it. I hope it does well, though.
Jen: That fruit platter is spit-take worthy. This is pretty adorable and I love Netflix for their diversity. Totally in, with my family, for this one.
AJ: Cute dog. I'm into it. And when Tom Everett Scott comes out with the "night jungle" fruit tableau, I lost my shit a little. That was funny.
---
Killer Inside: The Mind of Aaron Hernandez
Loren: Man, life sure is making it hard to be a Patriots fan.
Rick: This is a sad story, but I don't need to know all the intimate details of it.
Jen: See AJ's note below. I've seen/heard/read a lot about this story and I think I'm covered.
AJ: There's been a lot of books, podcasts, documentaries, and news pieces on this. There's a lot of intrigue obviously. But apparently this series delves a bit deeper into questions about his sexuality… I don't know how I feel at this point. It's sad what he did and it's sad how his life played out both before and after the crimes he committed…. I realize there's entertainment value in shit like this but I don't know how much more I need to explore this tale.
---
Grace and Frankie Season 6
Loren: I've seen maybe one or two episodes of this show and while it's pretty great I'm not catching up now.
Rick: Season 6?! I'm never going to catch up, but good on you, ladies.
Jen: I've enjoyed the first 5 seasons, can't think of a reason to stop now. Something's gotta support Jane Fonda's bail fund.
AJ: Jen stole my joke. 😉  But yeah, this show is pretty great. And I'm here for anything "Shark Tank."
---
Sex Education Season 2
Loren: Never watched the first season yadda yadda yadda. I don't even remember if I wanted to or not. On top of that never hearing anything about it after it dropped doesn't bode well for it's staying power.
Rick: I wasn't interested in the first season. This trailer for the second didn't change my mind.
Jen: I liked Season 1 a lot more than I thought I would – I'm excited to check out season 2. Gillian Anderson 4-eva!
AJ: I've heard good things. Someday I'll tackle this series.
---
Tyler Perry's A Fall From Grace
Loren: This just feels very rudimentary and similar to other things out there.
Rick: This just looks like one of those dime a dozen Lifetime movies, just with a classier cast. Pass.
Jen: This feels like a popcorn-on-the-couch-on-a-lazy-evening-when-the-hubby-is-out-of town-watch.
AJ: I don't know if this is anymore original than a half dozen "Law & Order: SVU" or "FBI: Most Wanted" episodes I can think of off the top of my head, but I think Tyler Perry knows what he's doing and this is probably gonna be great trash TV. Maybe something I put on some lazy Sunday afternoon. (Point of interest, too; Perry shot this film in FIVE. DAYS.)
---
HBO
Avenue 5
Loren: Ooh like a better version of Passengers or the last Mass Effect game. I was hoping to really like that trailer more but I'll give it a few episodes to see how I really feel.
Rick: I got annoyed with the whole concept about 30 seconds in. I think I'm good.
Jen: The reviews are middling on this and I didn't laugh out loud a ton at this trailer, but the cast is A+, I love Armando Iannucci stuff, and the premise itself seems fun, so I'm going to give it a try and hope for the best.
AJ: I was really hoping this trailer would have me doubling over and super pumped to tune into the show, but it's just sort of "meh" for me right now. I think I'll probably give it a couple episodes and see how it goes. I do love Hugh Laurie.
---
Curb Your Enthusiasm Season 10
Loren: I fell off from Curb around Season 5. I know it's great but I got the joke.
Rick: I worked on this series for two years. One of the best jobs I ever had, but I've never watched the show casually. Only for work. Doubtful I'll dive back in.
Jen: Blah blah, never seen it, not going to start now, blah blah.
AJ: TEN SEASONS?! Are they, like, six episodes each? I'm just stunned he hasn't stroked out from all that whining and neuroses. (Not a fan.)
---
AMAZON
Russell Peters: Deported
Loren: Peters has never really been my brand of Stand Up so I think I'll continue to forget that programing on Prime exists.
Rick: *half-hearted shrug*
Jen: This looks… fine.
AJ: I'm not a huge Peters fan but I guess the unique factor here is that they filmed it in his home country? But Peters was born and raised in Canada….
---
Troop Zero
Loren: You'd have to be pretty dead inside to not smile at that trailer.
Rick: That looks endlessly charming. In the queue it goes.
Jen: My daughter is definitely one of those adorably quirky girls who will tug at your heartstrings and my heart was warmed seeing this trailer. In.
AJ: There are about 37 cliches and overtly, corny timely references included in that trailer but it stars Allison Janney and Viola Davis so count me in.
---
So that's your upcoming weekend in review. Let us know what you saw, liked and/or hated.
As always, you can find us on Facebook at facebook.com/hollywoodpicturenews, Instagram at instagram.com/hollywoodpicturenews, or @HWPicNews on Twitter. And send in your questions/comments to questions@hollywoodpicturenews.com.
From Hollywood,
–Loren, Rick, Jen, and AJ