Welcome to the Weekend Watch. Where we try to point you towards the best ways to spend your viewing time (or, at least, steer you clear of the garbage).
Movies
Dunkirk
Loren: This looks gorgeous and epic and well acted, I just don't really do war movies. Never been my thing.
RDT: I dunno, I like Nolan a lot. And, as Loren said above, it looks great. But I'm just a little burnt out on WWII movies.
Rick: I've been anxiously awaiting this since I saw the special IMAX preview attached to the Rogue One 70mm screenings last December. Excited doesn't quite cover it, but it'll have to do.
---
Girls Trip
Loren: I know there's an audience for this. I am not it.
RDT: Where's Jen when we need her???
Rick: It has a great cast, but I'm unlikely to see it. Maybe on a lazy Saturday when it's streaming.
---
Valerian and the City of a Thousand Planets
Loren: If anything is getting my money this week, this is it. I've been a Luc Besson fan since The Professional (Léon) and this looking like the spiritual sequel to The Fifth Element has my interest piqued. Even Lucy, garbage science aside, had some decent action scenes. Hopefully Dane Dehaan and Cara Delevingne don't Dane Dehaan and Cara Delevingne it all up.
RDT: This might get me back into a 3D screening. It just looks so pretty.
Rick: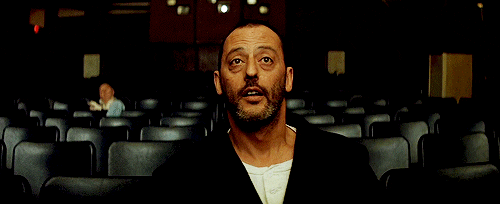 ---
Landline
Loren: That actually looks pretty funny. I think I'm a Jenny Slate fan. I don't, however, see myself seeing this in the theater, which is a real shame. Movies like this could use the box office help.
RDT: In. Unlikely in theaters, but likely at home.
Rick: That trailer has made me reconsider my avoidance of Obvious Child. Sign me up.
---
False Confessions (Limited)
Loren: Isabelle Huppert sure keeps herself busy. As for the movie, I spent most of the trailer seeing if my French was still good enough to understand what they were saying without looking at the subtitles. It's not.
RDT: That one guy kinda looked like Dennis Franz.
Rick: I have to admit that I looked up a logline for this movie after watching the trailer because I couldn't figure out what the hell I'd just seen. Having read up on it (it's based on a comedic play from 1737), I'm far more interested than I would have been otherwise. It'll stay on my radar.
---
First Kill (Limited)
Loren: At first I was excited that this was the sequel to Jumper that we've all been clamoring for. Instead it's just some kinda pedestrian kidnap/ransom movie with Anakin and John McClane, but like the shitty John McClane from Die Hard 5.
RDT: Don't worry, Loren, you're getting that Jumper sequel. As for this, it's nice to see Ani working, but I'll pass.
Rick: I want to watch Loren watch this movie. It might be the most entertaining movie-going experience I've had since watching him watch A Good Day to Die Hard.
---
https://youtu.be/uKGc7edH0-Q
The Gracefield Incident (Limited)
Loren: That's a clever way to do the whole found footage thing. The trailer got my attention. If it gets decent reviews and stays on my radar, I'll check it out.
RDT: Why is found footage *nearly* always horror? (Yes, nerds, I know about Chronicle and Project X. That's why I said "nearly."). A spy flick or romantic comedy could work, too. Anyway, I'm not seeing this. Horror.
Rick: This doesn't look bad, but it cribs ideas from two of the shorts in V/H/S 2 (camera in the prosthetic eye and the found footage alien invasion seen in POV), with a far less unique spin. If the reviews are decent I'll check it out on streaming.
---
Midnight Return: The Story of Billy Hayes and Turkey (Limited)
Loren: Is it bad that I don't really care about this?
RDT: Maybe I should see Midnight Express first…? I guess……..?
Rick: I'm interested in the movie, but man is that title terrible. Does no one read their titles out loud to see if they work?
---
Swim Team (Limited)
Loren: Well that certainly looks uplifting. On the Doc Doc™ it goes.
RDT: Yeah. I'm in for this.
Rick: Did it just get really dusty in here? No? Just me?
---
The Wrong Light (Limited)
Loren: Is it just me or does that look like it's a feature made to look like a documentary? At any rate, I think it's fascinating when a doc goes sideways like this. I'll put it on the Doc Doc™ just in case.
RDT: Yeah, I found that trailer…..confusing. This will stay on my radar, I hope, and I'll definitely check it out eventually.
Rick: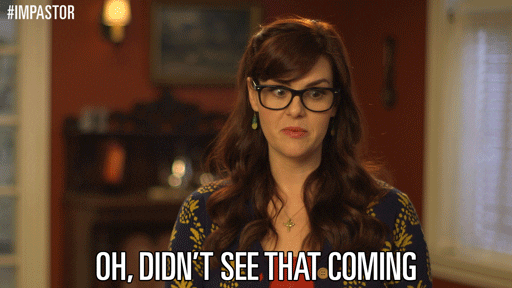 Yep. Now I definitely need to see this.
---
The Midwife (Limited)
Loren: That definitely looks like a movie, no two ways about it.
RDT: Loren, I think you're right. I think it IS a movie!
Rick: The lure of Catherine Denuve is strong, but I'm not sure it's enough to get me to seek this out.
---
Tyrus (Limited)
Loren: I'm asking a lot of questions this week but, is there such a thing as a lazy Sunday afternoon doc? Because this feels like one if there is.
RDT: It's awesome the Documentary genre is so thriving.
Rick: Yep. Definitely.
---
TV/Netflix/Blu-Ray
Ozark – Season 1 (Netflix)
Loren: Maybe? I do have a little bit of a Justified sized hole in my heart but I'm not sure if this is what I want to fill it. I also never really like seeing Jason Bateman in the asshole role. So yeah, maybe.
RDT: I'm always intrigued by "dramatic" Jason Bateman. I'll give the first episode a shot and go from there.
Rick: Until I watched the trailer I figured this was an original movie, not a series. Regardless, I'll at least give the first episode a watch.
---
Last Chance U – Season 2 (Netflix)
Loren: I like football, but having gone to Emerson, never got into college ball. I feel like if I'm going to watch a documentary series about it it's going to be Hard Knocks on HBO or the LA Rams one on Amazon that I'm too lazy to look up the title for.
RDT: Going by my cohorts comments, I didn't even watch that trailer.
Rick: Eh. I'm with Loren. I never got into college football. Pass. (get it? ::sigh::)
---
Aditi Mittal: Things They Wouldn't Let Me Say (Netflix)
Loren: I know there's an audience for this. I am not it.
RDT: I like her hair. Not sure I like her comedy, though.
Rick: *shrug* Nah.
---
Niko and the Sword of Light – Season 1 (Amazon)
Loren: If this had come out when I was a kid I would have been all over it.
RDT: Looks fun, but I have too much live action TV to watch.
Rick: I like the concept and the animation style, but the voice of Niko really put me off for some reason. Consider me a maybe.
---
https://youtu.be/1yZ7Mt9pom8
Ballers – Season 3 (HBO)
Loren: I'd rather get kicked in the Ballers. AMIRITE!?!?
RDT: Adding Dwayne Johnson and sports to the Entourage template doesn't make me want to watch this any more.
Rick: Listen, I love me some Dwayne Johnson, but I'm good with skipping this series.
---
https://youtu.be/bQntBFGoNXQ
Insecure – Season 2 (HBO)
Loren: I didn't watch the first season and I'm not the target audience, but I have never heard a bad thing about this show. Maybe at some point.
RDT: I might give it a shot (season 1). Or I might completely forget about it the second I finish this sentence.
Rick: I remember when the first season hit. It didn't really grab me. For some reason this trailer for season two got me interested. I'll put it on my incredibly long list of "to be watched" TV series.
---
So that's your upcoming weekend in review. Let us know what you saw, liked and/or hated.
As always, you can find us on Facebook at facebook.com/hollywoodpicturenews, HollywoodPictureNews on Instagram, or @HWPicNews on Twitter. And send in your questions/comments to questions@hollywoodpicturenews.com.
From Hollywood,
–Loren, RDT, and Rick