Welcome to the Weekend Watch. Where we try to point you towards the best ways to spend your viewing time (or, at least, steer you clear of the garbage).
Movies
Wide Release
Knives Out
Loren: Very excited for this. I've heard that if it does well (Currently tracking at 96% on RT) Johnson wants to make more movies with Daniel Craig's character. A sort of modern day Poirot and I'm so down for that.
RDT: What Rick, Jen and AJ said.
Rick: 100%. I already have tickets to see it.
Jen: What Rick said, I can't wait to check this one out.
AJ: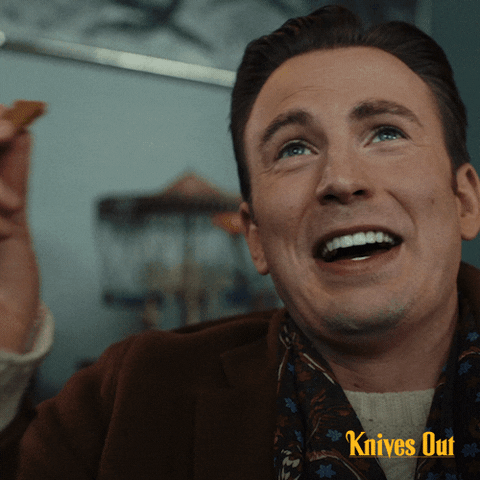 Yes, we are in sync here! I look forward to seeing this tonight with RDT, Rick, Jen and many other friends.
---
Queen & Slim
Loren: I'm down. The pedigree behind it is enough for me to at least check it out.
RDT: Fuck man, so many good movies out or coming out. I will definitely keep this up there on the list.
Rick: You had me at "Written by Lena Waithe".
Jen: I love this take on the Thelma and Louise story. Waithe is an amazing writer so I have no doubt this will be even better than it looks.
AJ: I've been half-paying attention to this but now that I see "written by Lena Waithe," I am all in.
---
Limited Release
White Snake
Loren: I dug the way that looked, so much so that I kinda want a dubbed version so that I can truly appreciate the visuals.
RDT: Not really for me. But I hope those interested enjoy it.
Rick: The story of the White Snake is considered one of China's four great folktales, so you can imagine that this is not the first time it's been adapted. This is, however, unique in that this serves as a kind of prequel to the well-known legend. I love the bold look and that it's obviously influenced by countless wuxia films. It was a huge hit in China, but their animated films haven't really broken through in the US. This is also aimed at an older audience (there's suggested nudity and a love scene), so don't look for it to pull Frozen II numbers at the box office. But maybe some good reviews and awards season love will get it noticed and bring more Chinese animation stateside.
Jen: This title is very misleading, I didn't see David Coverdale in there at all.
AJ: You know what? I am surprisingly in for that! Didn't see that coming. Animation looks pretty bad-ass and the story is great. I'm gonna make Rick take me and teach me his ways.
---