Welcome to the Weekend Watch. Where we try to point you towards the best ways to spend your viewing time (or, at least, steer you clear of the garbage).
Movies
Wide Release
Yesterday
Loren: They have been promoting this movie endlessly and that's never a good sign. I'll wait it out and watch it streaming at some point.
RDT: Ok, so, I'm gonna need you to sit down for this. I know, I'm not the music guy. Not at all. That's my thing, how much I'm not "the music guy" (and I don't read). I mean, I'd pick the Monkees over the Beatles. Srsly. And I didn't realize the name "The Beatles" was a pun until I saw "That Thing You Do." For reals. But….but…..I kinda wanna see this movie. I know! I'm as shocked as you are! But…..I'm into it. **shrugs**
Rick: I got tired of the concept halfway through the trailer. This just feels like a thinly veiled way to sell more Beatles music. Pass.
Jen: If you've been paying attention you know I have a type and Himash Patel is it. This movie could be really cute and I'm willing to give it All My Lovin' and just hope I don't end up stuck on a Long and Winding plot to Nowhere, Man.
AJ: I am a victim of the critics here. I was super jazzed to see this til I started to see some bad press…. I am a huge Beatles fan, though. I am sure I'll see it at some point. And I also think  Himash Patel is cute.
Josh: I am really pulling for this film to be great. It has the potential to be a really funny, heartwarming movie with a killer soundtrack. I need more feel-good movies in my life.
---
Annabelle Comes Home
Loren: Haven't seen anything out of this weird "Universe" yet, why start here?
RDT: And RDT stays home.
Rick: Yeah, no. The only movie worth its salt in the "Conjuring Universe" *eyeroll* is The Conjuring. The rest are just garbage cash-ins. No thanks.
Jen: When is the inevitable crossover with Child's Play happening?
AJ: Nope. No. Pass. (Will someone please give Patrick Wilson a strong role?)
Josh: I feel like this movie is going to give you exactly what you expect. If you're into this type of horror film, you will probably enjoy it. If you like being scared with an audience, check it out in the theater. If not, wait till it's streaming.
---
Limited Release
The Other Side of Heaven 2
Loren: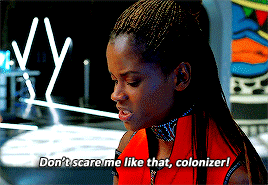 RDT: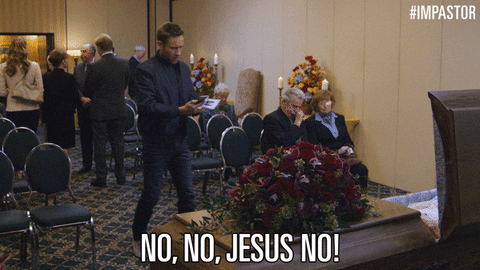 Rick: For the love of…no. No. No. No.
Jen:   
AJ: Ok, no. I'm randomly a Chris Gorham fan — but he did the first "Other Side of Heaven" like 18 years ago? And they felt a need to make a sequel NOW? P.S. Anne Hathaway played his wife in the first one. Guess she didn't wanna come back….
Josh: Nope. Nope nope nope. We don't need any white savior movies and we sure as hell don't need any Christian movies. Or at least I don't. This is a super hard pass. Continue reading →