Welcome to the Weekend Watch. Where we try to point you towards the best ways to spend your viewing time (or, at least, steer you clear of the garbage).
Movies
Unforgettable
Loren: That certainly does look like one of THOSE movies. You know, like a bigger budget version of a Lifetime movie. But hey, at least Katherine Heigl is getting work again, right? Right?
RDT: I look forward to reading all the punny review headlines.
Rick: Please read Jen's entry first…Okay. Possible double feature pairings: The Hand that Rocks the Cradle, The Babysitter (2005), The Boy Next Door (2015), Obsessed (2009), Poison Ivy (1992), or basically any Lifetime movie with a similar theme. Maybe the Tori Spelling classic Mother, May I Sleep with Danger? (1996).
Jen: I need a glass of Pinot Grigio just watching that trailer. This is a definite 'Friday night with the girls drinking cheap wine on the couch' movie I just can't decide what the double feature should be – fielding suggestions.
---
Free Fire
Loren: I could have sworn we already covered this but I went back and checked. We hadn't. I guess I just saw this trailer before. Anyway, it looks fun, in that ultra-violent/period/bottle episode kinda way.
RDT: I am intrigued by this, and not just for the Brie Larson factor. Maybe not in theaters, but probably streaming.
Rick: Director Ben Wheatley (Kill List, High Rise, A Field in England) isn't known for making anything truly mainstream or by-the-numbers. The setting and cast alone were attractive to me, but the fact that he's at the helm makes me think this isn't going to be your average shoot 'em up.
Jen: This smells like a Tarantino rip off, but that's not necessarily a bad thing. I'd be willing to give this a whirl.
---
The Promise
Loren: The Turkish genocide of the Armenian people in 1912 isn't talked about too much outside of my neighborhood in Little Armenia. It definitely should be. This has a pretty stellar cast so it gains a bit of leverage there for me. Maybe.
RDT: I like Bale and Isaac (which sounds like a folk duo from the 60's or a pop duo from the 80's), but reviews aren't stellar. Maybe…? But probably not.
Rick: Reminds me of the big, sweeping Hollywood epics of the mid to late 60s. I'll give it a go.
Jen: This seems like an important movie, but I can't get drawn in even with this great cast. It still feels like Hollywood trying to tell an "important story" where a documentary would have had more resonance.
---
Phoenix Forgotten
Loren: That actually looks pretty ok. I like that it's set 20 years ago and not in current day and it gives a nice Blair Witch vibe. This is a solid "probably at some point" for me.
RDT: Found footage plus "actual" events… I'm kind of interested. Again, probably not in theaters though.
Rick: I stumbled on a movie on Amazon a couple of days ago that shares the exact same plot as this one, found footage and all: The Phoenix Tapes '97. It got released last year to little fanfare. Not sure this other iteration will be any better received. It just looks like Blair Witch with aliens. *shrug*
Jen: I'm curious about this. The part of me that has seen every episode of "The X-Files" 6 times is pretty insistent that I must see this.
---
Born in China
Loren: Gorgeous. I'm enamoured by this. I may actually head out to the theater to see it in a larger format than my home TV.
RDT: This is a movie I probably should see on the big screen, but won't.
Rick: This was all I could think of when I saw the WWF symbol pop up at the end of the trailer:
Jen: The Disney Nature films are a big hit in my household, so I think this could be an in-theater viewing for the whole family.
---
https://www.youtube.com/watch?v=YMFNuDJmc1Q
Chasing Trane (Limited)
Loren: That wasn't really a trailer. That was more of a series of selects set to a Coltrane track. He's an incredible musician but I'm not sure this will make the Doc Doc™.
RDT: So many documentaries.
Rick: Do a cursory search on YouTube and you'll find no shortage of documentaries on Coltrane. Not sure what sets this one apart from the myriad of others.
Jen: I had the exact same reaction as Loren to this so-called "trailer." That doesn't take anything away from the film itself. Coltrane is a master and I could see checking this out at some point, but I can't really tell if it has a unique point of view amongst the thousands of music docs out there.
---
https://www.youtube.com/watch?v=mzQG-ISs7xE
Karl Marx City (Limited)
Loren: Cold War Era stuff can be pretty intriguing but this seems way too pretentious for me to even bother. The family story take is interesting though.
RDT: I have nothing to contribute.
Rick: The family angle is what kept me interested. I'll keep it on my radar.
Jen: Interesting, not sure I'll ever see it, but it does pique my interest. Sorry, I'm really devoid of adjectives today.
---
Let it Fall: L.A. 1982-1992 (Limited)
Loren: I'm terrified that this is what the entire country is going to look like soon.
RDT: Ok, this one I might actually watch, but only because I live in L.A. now and am curious about that time.
Rick: Yep. In.
Jen: 100% in. I recently finished OJ Simpson: Made in America, which is basically a primer for this story. We are in the midst of history repeating itself and this seems like crucial viewing
---
Tomorrow (Limited)
Loren: Ok we get it, it's Earth Day this weekend.
RDT: 
Rick: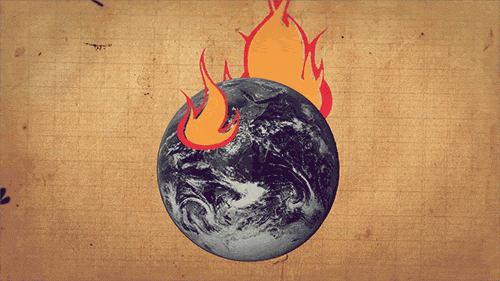 Jen: Climate change is bad. We can do something positive. Got it. There have been so many docs like this it's tough to get excited about another one.
---
Jeremiah Tower: The Last Magnificent (Limited)
Loren: I want that to be compelling, but I don't think it will be. Good for Mr. Tower though.
RDT: That title sounds like a movie starring The Rock.
Rick: I want to see the movie RDT envisions as well as its mockbuster. With a title like that, it has to star Kevin Sorbo. Maybe Casper Van Dien.
Jen: I want Food Network to start running food/chef-based docs on a late night rotation. I'd certainly check this out in that venue.
---
Finding Oscar (Limited)
Loren: That's a fascinating story but I think it may be too dark and heavy for me to search out.
RDT: Seriously, I had no idea there were this many documentaries. It's, like, a lot.
Rick: Wow. I haven't had a documentary trailer grab me like that since The Look of Silence (2014). This goes on the list.
Jen: That pulled me in right away, I have to know more about this story.
---
The Happiest Day in the Life of Olli Maki (Limited)
Loren: A weird Finnish movie about boxing and love. I probably will never see this but it looks interesting.
RDT: Black & white and reading?!?!?! I know I'm a dick for saying this, but I'm never going to see this movie.
Rick: I'm a sucker for a boxing movie. Doesn't hurt that this looks charming as all get out. Count me in.
Jen: This very much looks like something I would have watched in film school. There certainly is plenty of male nudity, so there's that. It sort of makes me think of what would happen if Truffaut directed A Hard Day's Night. Interesting, indeed.
---
The Transfiguration (Limited)
Loren: I mean, I'm not rushing out to see this but I like the different take on the Vampire. Maybe I'll revisit this sometime in October.
RDT: That's an awful title, and not the greatest trailer. But I'm all for a new take on the vampire mythology. If Rick screens this, I'll give it a watch.
Rick: I'm a tough sell on vampire movies. They have to be super campy/weird or have a unique take on the lore. This looks to have enough creativity going for it that I'll make an effort to see it.
Jen: I'm curious, but not so much that I'll run out to see it.
---
Streaming/TV
Bill Nye Saves the World – Season 1 (Netflix)
Loren: Yeah, I've been in on this for a while. And as an added bonus my buddy was the Post Supervisor on it. So good for him to be working.
RDT: In.
Rick: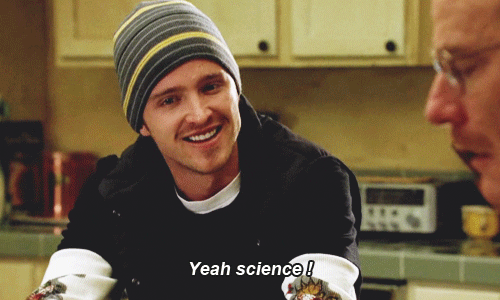 Jen: ---
https://www.youtube.com/watch?v=g-U2G280kmI
Girlboss – Season 1 (Netflix)
Loren: This show is not made for me, but I'm struggling to figure out who it's made for. I will say that the lead is very attractive and I usually like Jim Rash. That's all.
RDT: Out.
Rick: I'm on the fence with this one. I really like the lead actress (Britt Robertson), but I'm only marginally interested in the story. I think I'd rather watch a doc on the subject than only get half the story from a thirteen episode series.
Jen: I feel like I should want to see this, but I don't. I don't know if it's because of the actress or the character but something about it rubs me wrong.
---
Lucas Brothers: On Drugs (Netflix)
Loren: I like these guys. I think I saw them the other night but I couldn't remember their names. I was trying to tell my buddy who they were but I couldn't place them in anything either. Hopefully this is funny enough to help me remember them. Wow, that sounded way shittier than I meant it to.
RDT: Those guys! Yeah, I'll give this a shot. But I would also like to see them costar with the Sklar brothers in….something.
Rick: Meh.
Jen: What Rick said.
---
Bosch – Season 3 (Amazon)
Loren: I have never watched this show. I see this pattern continuing.
RDT: I watched the first couple episodes of the first season (they were fine) then promptly forgot about this show.
Rick: I've heard good things about this show, but I can't drum up enough enthusiasm for it.
Jen: I'm sure this is a good show, and I'm happy to see the man in black getting work, but it's far down the "to watch" list for me.
---
https://www.youtube.com/watch?v=1DU_VyHcWL4
VEEP (HBO)
Loren: Why am I not watching Veep? I should be watching Veep. And then maybe The Thick Of It with Peter Capaldi.
RDT: I think I'm a few episodes behind. This show is hella wicked funny and I need to catch up. It's going on the list!
Rick: The fact that I completely forgot to include this in the last Weekend Watch should tell you how in tune I am with this series.
Jen: Already watched episode one and waiting on the next this weekend! So I guess I'm already in.
---
As always, you can find us on Facebook at facebook.com/hollywoodpicturenews, or @HWPicNews on Twitter. And send in your questions/comments to questions@hollywoodpicturenews.com.
From Hollywood,
–Loren, RDT, Rick, and Jen