Welcome to the Weekend Watch. Where we try to point you towards the best ways to spend your viewing time (or, at least, steer you clear of the garbage).
Movies
Wide Release
Ferdinand
Loren: Oh John Cena's voice, what are you thinking going against Star Wars: The Last Jedi? Just replace "me" with this movie in the following gif: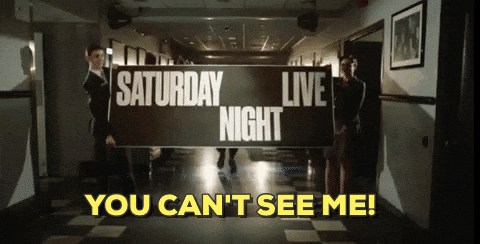 RDT: I understand Star Wars is PG-13, but still. Isn't every kid in the world going to see that this weekend? I mean, Rick is totally right below. Makes no sense releasing this now. As for the quality of the trailer? Meh.
Rick: I question the logic in releasing this against Star Wars. I mean, there was no way this movie was going to do super well. Why not release it the week before and at least get some of your budget back. Why completely hamstring it?
Jen: The ad for this pops up during "Trolls Holiday" (which we've watched more than a couple of times) and every time my daughter makes me fast forward through it. If my almost 4YO is bored by it then I don't know how well it would fare even without the competition.
---
Star Wars: The Last Jedi
Loren: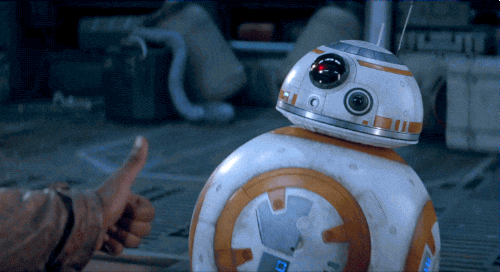 RDT: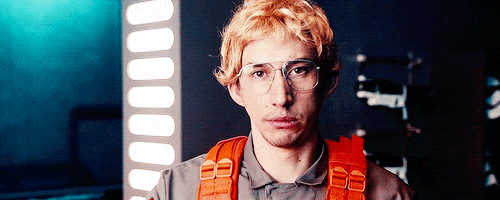 Rick: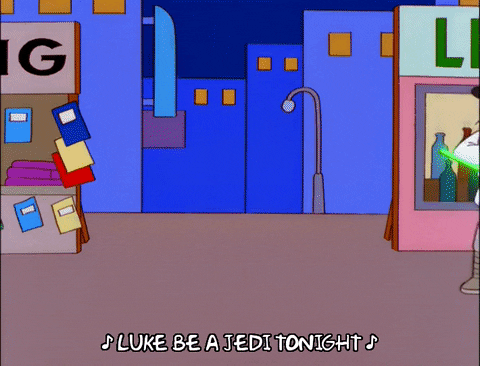 Jen: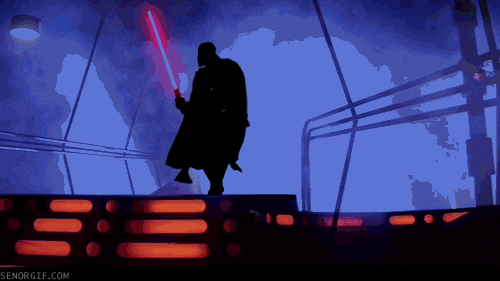 ---
Limited

Release
https://youtu.be/%20Sv2khM97ylU
The Ballad of Lefty Brown
Loren: I'm kinda down with the whole resurgence of the Western. I might check this out down the road, but this week it's all about Star Wars: The Last Jedi.
RDT: It's A24, so I'll at least give it a shot. Also, I'm not opposed to checking out a western now and again.
Rick: This looks to have everything I wanted out of the Magnificent Seven remake minus all the garbage. I found it via Amazon on-demand and already added it to my queue.
Jen: I really want to love Westerns you guys, but unless there are androids I'm out.
---
Birdboy: The Forgotten Children
Loren: Did you guys know Star Wars: The Last Jedi was coming out this weekend?
RDT: **shrugs**
Rick: I got chills watching that trailer. Gimmie.
Jen: I'm not the target audience on this one. I'll pass.
---
Ethel & Ernest
Loren: This looks sweet and beautiful, I'd really like to see it. Someday. This weekend? Star Wars: The Last Jedi.
RDT: You know, I'll be honest. I was going to shit on this with some Ernest Goes to Camp joke. But then I watched the trailer and damned if it doesn't look really good. If it stays on my radar, I'll give it a watch.
Rick: This is why I love animation. You can tell fantastical, hyper-stylized stories like Birdboy, and simple, everyday human tales like this. And I love the watercolor look. Reminds me of Ernest & Celestine (2014, no relation). I'll be checking this out, too.
Jen: This made me want to hug my husband. I don't know if we'll get around to seeing it, but it looks just lovely.
---
The Leisure Seeker
Loren: Hopefully this stays on my radar (the one Matt the Technician from Star Wars is working on). It looks super good.
RDT: This looks bittersweet. In the right mood, I could see myself curling up and watching it on a rainy Sunday afternoon.
Rick: Can Helen Mirren be in all the movies, please?
Jen: There's some great chemistry between Sutherland and Mirren. I could be up for that.
---
The Long Night of Francisco Sanctis
Loren: I'm probably not going to see this movie. Do you know what I am going to see? Star Wars: The Last Jedi.
RDT: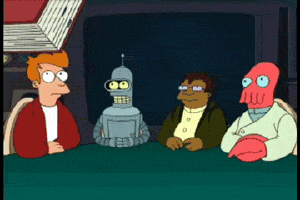 Rick: I have no idea what's going on here, but I definitely want to find out.
Jen: That's a lot of intrigue. I might be forced to check the wiki on this one.
---
Miss Kiet's Children
Loren: This could be fascinating or really dull. But what it isn't, is Star Wars: The Last Jedi.
RDT: Too many docs. Too many docs.
Rick: *half-interested shrug*
Jen: I agree with RDT here. There are too many docs. This looks like it'd be heart-warming, but might be tough to squeeze it in.
---
Permanent
Loren: I know the whole Star Wars: The Last Jedi bit has gotten old, but I have nothing better to say about this movie.
RDT: It's like Napoleon Dynamite meets Lady Bird, and I have no idea if that's a good or bad thing.
Rick: That looks like a lot of fun. And I can watch it from my couch. Always a bonus.
Jen: I, too, had a bad perm in the 1980s. In.
---
Quest
Loren: Wow, what an undertaking this must have been. No Star Wars: The Last Jedi jokes here. This looks fascinating.
RDT: I should want to watch this, and I may end up watching this, but I likely won't rush out to watch this.
Rick: The impressive scope of this alone makes me want to check it out.
Jen: Yep. I'm totally down for this.
---
TV/Streaming
AMAZON
Jean-Claude Van Johnson – Season 1
Loren: Looks like I've got something to watch when not watching Star Wars: The Last Jedi
RDT: I liked, but didn't love, the pilot. Seems a little…one-note. But I'll give it a shot nonetheless.
Rick: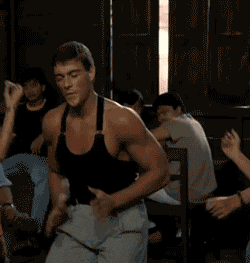 Jen: I could give it a couple of episodes, but RDT has a good point. It might not survive a whole season on the high concept alone.
---
NETFLIX
El Chapo – Season 2
Loren: No thanks. Something something Star Wars: The Last Jedi.
RDT: There was a season 1?
Rick: People are still interested in this guy, huh?
Jen: I think I'm confusing this with all of the other El Chapo docs and shows. Too much El Chapo.
---
Judd Apatow: The Return
Loren: Meh. Trying to shoehorn Star Wars: The Last Jedi in is more difficult than I thought.
RDT: I guess.
Rick: *shrugs* Sure. Why not?
Jen: Meh.
---
Wormwood
Loren: Star Wars: The Last Jedi…No that won't do here. This looks dope. In.
RDT: Ok, yeah, fine.
Rick: Yep. You betcha.
Jen: You had me at Erroll Morris.
---
So that's your upcoming weekend in review. Let us know what you saw, liked and/or hated.
As always, you can find us on Facebook at facebook.com/hollywoodpicturenews, or @HWPicNews on Twitter. And send in your questions/comments to questions@hollywoodpicturenews.com.om Hollywood,Loren, RDT, Rick, and Jen