Welcome to the Weekend Watch. Where we try to point you towards the best ways to spend your viewing time (or, at least, steer you clear of the garbage).
Movies
Wide Release
Miss Bala
Loren: This looks fine and what not. Maybe someday I'll check it out but I kinda think I know the whole story, you know?
RDT: Seems like a poor man's Sicario. I think I'll just watch that instead.
Rick: Seems the 90s-style action-thriller is trying to crawl back from the grave. I can't imagine there are any surprises here. And the fact that this is getting released on a weekend with no competition screams zero confidence in the material by Sony. I'll probably wind up hate-watching this one afternoon like I did Proud Mary.
Jen: This is not my cup of tea, but Gina Rodriguez is totally hot and I'd love to see her in something else. I hope this helps catapult her to the next level of stardom, but without me having to see it.
---
Limited Release
The Least of These: The Graham Staines Story
Loren: Is this like the opposite of a Jesus movie? Or is it a Jesus movie in disguise? I may never know.
RDT: I feel bad for Jesus. Because dude's gonna be so sad that so many shitty, shitty movies were made in his name. Also, the Crusades. Oh and MAGA. Honestly, Jesus, just stay away for a while longer. Maybe another couple thousand years?
Rick: Oh my God…Oh my God, that fucking terrible Australian accent, Stephen Baldwin…Was there not one mildly marketable Australian actor you all could have hired?! I mean, really.
Jen: So I'm going to be honest here, I didn't make it all the way through that trailer. What I did notice, besides the terrible accent, was that Staines seems to be the good guy, but I feel like I'm siding with the guys that want to arrest him. Does that make me a heathen?
---
Then Came You
Loren: Barring the fact that I like the cast this movie looks like a mash-up of every teen romantic dramedy from the last 30 years.
RDT: Is this an indie movie? I think it might be an indie movie. Regardless, "to-die list" is so much better than "bucket list" for all the things you want to do before, well, dying.
Rick: Man, that trailer is not cut well. Regardless, I saw Me and Earl and the Dying Girl four years ago. This hits all the same beats.
Jen: Hollywood REALLY wants me to find Asa Butterfield adorable. Fine, Hollywood, you win. He's like a little elf I want to carry around in my pocket, are you happy now?
---
The Unicorn
Loren: Why does it seem like there are so many movies about spicing up your sex lives by adding more people all of a sudden? I like the people involved in this one but it doesn't seem to be breaking any new ground.
RDT: That's a hell of a cast for such a pedantic looking movie about threesomes.
Rick: Isn't this just an expansion on that Bob's Burgers episode when they find out Lynda's parents are swingers? I think I'd rather watch that again. It's pretty great.
Jen: I'm totally looking up that Bob's Burgers episode. I do enjoy this cast, but threesomes feel so early 2000s, you know classic 'taboo' territory. It's almost quaint.
---
The Invisibles
Loren: I thought the same thing as Ryan did (below). I don't really do WW2 movies any more. Sorry we're full up.
RDT: This very briefly got my hopes up that this would be a movie based on the Grant Morrison comic book series. It is not. Not even close. Booo.
Rick: This subject is interesting, but I could do without the overproduced reenactments.
Jen: I see what they're trying to do here, but I'd prefer a straight doc or a straight narrative, the cross cutting takes away from the power of both.
---
Piercing
Loren: I loved Audition in all it's terrifying glory but I was in the right mindset for it. I don't know that I'll ever be for this. It has a very American Psycho feel to it from that trailer, but more realistically or maybe brutally violent which is not really my scene.
RDT: So, I read Rick's entry first. Then I looked at the title. Then I did some math in my head. I'm out for this.
Rick: Eyes of My Mother is one of the more disturbing movies I've seen in the last few years, and Ryu Murakami wrote the infamously horrifying Audition (1999). So, yes, take my monies.
Jen: See RDT's entry above.
---
Outlaws
Loren: Yeah I'm all set on Sons of Australia. Joeys of Anarchy?
RDT: I saw a couple episodes of Sons of Anarchy once. I'm good.
Rick: I mean, this looks dumb and trashy, but I'm not above either of those things.
Jen: That young Nick Cage looking guy is causing a stirring in me that I neither understand, nor am ready for at seven in the morning when I write this. However, this is just Sons of Anarchy the movie, right?
---
Braid
Loren: I hope this is good enough for a Horrorfest screening. This oddly looks like something I could handle though it's got just as much realistic violence in it. ¯\_(ツ)_/¯
RDT: I'm just intrigued enough to eventually read the Wikipedia summary.
Rick: Yay! It's disturbing thriller week!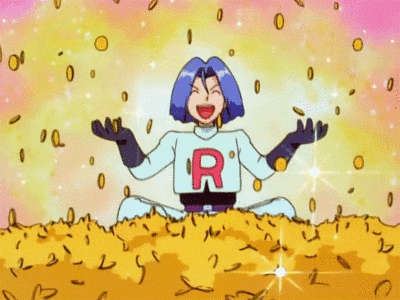 Jen: They had me at Lynchian.
---
Arctic
Loren: Not to be confused with Mads' movie from last week, Polar.
RDT: I was gonna make a lame joke about Mads Mikkelsen's next movie called "Cold Snap" or "Chilly" or "A Light Breeze, You May Want to Bring a Jacket," but then I watched the trailer. Looks good. I'll give it a watch.
Rick: Man, they turned around a movie about the Polar Vortex super fast. Also, all the Mads Mikkelsen, please.
Jen: I'm never flying in one of those little planes.
---
An Affair to Die For
Loren: Aw Claire Forlani, baby no, what are you doing?
RDT: Hey! Do you guys remember "Red Shoe Diaries?"
Rick: So, that's just a Lifetime movie that got loose and landed in theaters, right? Again, I'm not above terrible and trashy, but this probably requires a group of friends and booze to get through it.
Jen: Pass the popcorn!
---
A Breath Away
Loren: I was kinda super into that. I hope it's good.
RDT: I'm never going to watch this movie.
Rick: That title is meh, but I can't come up with something better at the moment. However, the story takes a turn I wasn't expecting, so points for that. If this gets decent reviews I may check it out.
Jen: I'll wait for the American re-make with The Rock. (said in my best RDT voice)
---
TV/Streaming
NETFLIX
Unbreakable Kimmy Schmidt: The Final Episodes
Loren: I was waiting for this season to drop so that I can binge the whole series after I let it go following season 1.
RDT: I'm so far behind. I'm not sure I'll ever be able to catch up.
Rick: The last season was a little rough around the edges, but I'm in to see how everything wraps up.
Jen: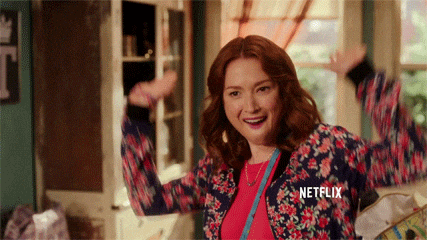 ---
Gabriel "Fluffy" Iglesias – One Show Fits All
Loren: I've never really gotten into "Fluffy", just not my thing.
RDT: Yup. Me either.
Rick: That's a big nope for me.
Jen: One show, clearly, does not fit all, or any for that matter.
---
Always A Witch
Loren: I dig that it's a different spin than we're used to for this type of thing but I doubt I'll be searching it out.
RDT: It's a premise that seems pretty derivative of a bunch of other movies (Mannequin and Mannequin 2: On The Move to name a couple). Pass.
Rick: All I've got is a half-hearted shrug. If I'm going to watch witch-based entertainment, I still have a bunch of Sabrina to catch up on.
Jen: Meh.
---
Dear Ex
Loren: Go ahead and read the summary Rick found for this flick. The trailer doesn't even get close and actually makes me not want to bother with this one.
RDT: I'm confused but, unlike Rick, don't care enough to due the research. Thanks, Rick!
Rick: Confused by the title (and trailer), I went and dug up a quick plot summary:
San Lian was devastated when she discovered her late husband left his insurance payout to an outsider, his male partner Ah Jie. She decided to bring her son to fight for their rights, but her son instead chose to stand with Ah Jie.
Nice work, summary writer person. Now I actually want to see this movie. Whomever paid for that trailer should ask for a refund.
Jen: Huh, that summary IS way better than the trailer. Still not going to watch it, but that was helpful.
---
Russian Doll Season 1
Loren: Besides the fact that it's Happy Groundhog Death Day the TV series I'm kinda into it. If some space clears up in my schedule I'll give it a whirl.
RDT: I like those involved and I'm curious to see how they pull off this premise as a tv show. So, I'll give it a shot. Or forget about it. Probably the latter.
Rick: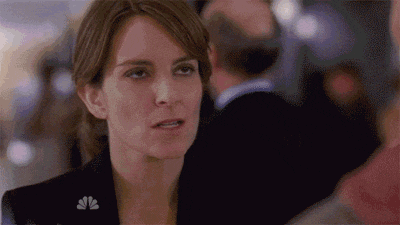 Look, the ladies behind this are talented, but this better have one hell of a trick up its sleeve to get me to look past the very tired "dying over and over again" trope.
Jen: Yes, this premise has been done, but I really want to know what's happening here and I could watch Natasha Lyonne read the phone book so I'm in.
---
Velvet Buzzsaw
Loren: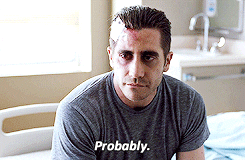 RDT: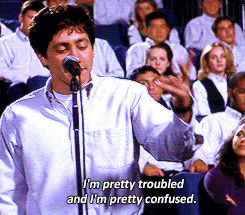 Rick: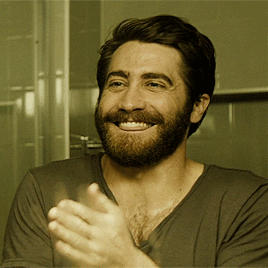 Jen: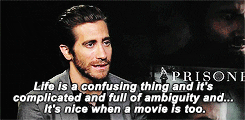 ---
HULU
Into The Dark: Down
Loren: This is the first one of these that actually looks kinda scary. I'm intrigued.
RDT: No creepy for me.
Rick: Despite being the target audience for this series of movies, I've yet to hear anything compelling about them or felt driven to give them a shot. I'm not super high on this one either. I've got a longshot bet that the dude is a crazy person and been stalking her for months.
Jen: I'd take that bet Rick. Will def. Be checking the Wikipedias for this one.
---
AMAZON
The ABC Murders
Loren: I love the idea of Malkovich being Poirot in an updated version of the show. If I remember Amazon I'll add it to what ever they call a queue.
RDT: I loved the couple Hercule Poirot movies I saw as a kid. Was not a fan of Kenneth Branagh and his ridiculous mustache. I'll give this a shot nonetheless.
Rick: I am super down for Malkovich as Poirot. He gets bonus points for not trying to affect an accent. In the queue is goes.
Jen: I had a MAD crush on John Malkovich when I was in HS (literally had a photo of him in my locker for Dangerous Liaisons) I also love Poirot and his know-it-all Belgian fussiness. A big in from me.
---
Generation Wealth
Loren: Nah, I'm good.
RDT: I hate all of these people.
Rick: From the No Shit Files: Rich people want to be more rich. Also, people who aren't rich certainly wouldn't mind being rich. How is this documentary-worthy?
Jen: I, too, love money. Maybe they should have interviewed me, I'm less of a douche than most of these people.
---
Just Add Magic Season 3
Loren: I'm sure if I was a tween girl (I'm not I checked…what?) I'd be into this.
RDT: Tween Charmed? Pass.
Rick: Hang on. Season 3?! I mean, good for them, but nope.
Jen: Congrats on the season 3 pick up, show I didn't know existed.
---
So that's your upcoming weekend in review. Let us know what you saw, liked and/or hated.
As always, you can find us on Facebook at facebook.com/hollywoodpicturenews, Instagram at instagram.com/hollywoodpicturenews, or @HWPicNews on Twitter. And send in your questions/comments to questions@hollywoodpicturenews.com.
From Hollywood,
–Loren, RDT, The Lady™, Rick, and Jen