Welcome to the Weekend Watch. Where we try to point you towards the best ways to spend your viewing time (or, at least, steer you clear of the garbage).
Movies
Keanu
Loren: Yup. 100% in. Key & Peele + adorable cats in a weird John Wick spoof, it's like this movie was made just for me.
RDT: Love Key & Peele (the show, and the guys). But something just isn't clicking with me when it comes to this. Reviews seem to agree (or not, it's now at 74% on RT). Regardless, I'll see it eventually.
Rick: I really want this to be good, but my gut is telling me it won't be. I'll probably wait for video.
---
Mother's Day
Loren: If I'm not mistaken this is in the New Year's Eve/Valentine's Day/Labor Day Cinematic Universe.
RDT: I have such a lack of desire to see this movie that I can't even think of a snarky comment to express just how much of a lack of desire I have to see this movie.
Rick: Nope. Not even a little.
---
Ratchet & Clank
Loren: I saw a poster for this and was absolutely surprised that it was movie and not a game. It'll get added to my Netflix queue and never watched.
RDT: Never played the games and the trailer didn't really grab me. So, pass.
Rick: The game looks fun, but if I catch this at all it'll be on video.
---
Papa Hemingway in Cuba
Loren: That really takes a hard turn doesn't it? It's culturally significant being the first American movie shot in Cuba in the last 50 years, so take that for what it's worth.
RDT: There was this movie many years ago about Albert Einstein trying to hook up Meg Ryan and…Tim Robbins? (I know I could look it up, but I've already spent way too much time on this already.) Anyway, this reminds me of that for some reason. And I didn't watch that, so….
Rick: (RDT, it was called I.Q.)  Plastering "a true story" on the advertising doesn't make this seem any less preposterous. However, this could actually be a decent thriller. With Hemingway as one of the lead characters…are we sure this isn't some kind of prequel to a reboot of The League of Extraordinary Gentlemen?
---
A Beautiful Planet
Loren: Neat! Though this felt like something you'd see for 20 minutes at EPCOT.
RDT: I know this is meant to be seen on the big screen (biggest screen, really). But I don't think I'll make it out for it. When it pops up on Netflix though, I'll give it a watch. (It's ok, I have a pretty big tv.)
Rick: If I ponder too long the vastness of the universe it kind of makes my brain hurt, but I still want to see this.
---
The Wait
Loren: Pretty French people doing cryptic stuff. You're right, that's not a very good subtitle.
RDT: The Wait…will continue….for me at least. (That's my obnoxious way of saying I'm probably not going to see this.)
Rick: I kind of think I have this one figured out, but I'm still curious. Count me in.
---
Viva
Loren: In my head, this is a continuation of the Hemingway movie.
RDT: Eh…
Rick: It never occurred to me that Cuba would have any kind of drag scene. I'll give it a spin.
---
The Man Who Knew Infinity (limited release)
Loren: Crazy good cast, but it feels a little too much like Indian Beautiful Mind.
RDT: Like Rick said below (go read what Rick said), not a great trailer. But the cast and subject have me intrigued.
Rick: The title and the trailer aren't spectacular, but the subject matter and the cast are enough to get me interested.
---
TV/Netflix/Blu-Ray/Digital/HBO
Deadpool (digital only, blu-ray releases May 10)
Loren: 
RDT: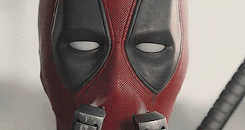 Rick: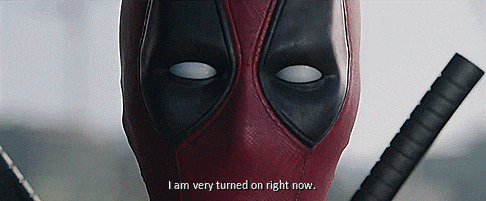 In case you forgot (like we did), all these HBO shows are back.
Silicon Valley, Season 3
Loren: Great show, good season opener. I'm totally in.
RDT: I unabashedly love this show. It's everything Big Bang Theory should be (ratings aside).
Rick: Eeh. Maybe one day I'll catch up on this show. And by "maybe" I mean "probably not".
Veep, Season 5
Loren: I've caught a couple of these and they are very funny, but I've never actually gotten into the show itself.
RDT: I tore through the first four seasons last year. I'm not a huge politico, but funny is funny.
Rick: This has been on for four years? Can you tell I don't watch this show?
Game of Thrones, Season 6
Loren: I'm the only one that watches this show around here, and I almost stopped after last season's finale. One episode in I'm glad that I didn't but there's still so much coming that can easily disappoint me.
RDT: Every year I say I'm going to catch up on this show. And every year I get bored 15 minutes into season 1, episode 1. (This is where someone inevitably says "You have to give it 10 episodes!" or "It gets really good in season 3!!!" or "Books, reading, blah blah blah…" I don't care. There's already more than enough good tv out there as it is. Maybe, one day, when I'm bored and have absolutely nothing else to watch or do, I'll give it another shot. Until then, I'm good.)
Rick: I fell out of this show in season one and never looked back.
So that's your upcoming weekend in review. Let us know what you saw, liked and/or hated.
As always, you can find us on Facebook and Twitter. And send in your questions/comments to questions@hollywoodpicturenews.com
From Hollywood,
–Loren, RDT, and Rick