Welcome to the Weekend Watch. Where we try to point you towards the best ways to spend your viewing time (or, at least, steer you clear of the garbage).
Movies
Wide Release
Super Troopers 2
Loren: I actually already have a ticket for this, well, I have $13 of Fandango money toward a ticket to this. Which of course in LA doesn't actually get you a full ticket but whatever. I supported the Indiegogo for this and got all my schwag this week. I was a huge fan of the original and from what I understand that's good news for me for this one.
RDT: I don't have the all out love for the original some others have, but I enjoyed it. That'll get a view for movie 2 out of me, definitely. Also, why didn't they call it Super 2pers?????
The Lady™: Hahahahaha, yes! I'm also very excited for this. And have decided from now on I only argue in French cliches.
Jen: I cannot wait. The original is one of my all time favorite movies and the trailer leads me to believe it'll be more of the same. Shenanigans!
---
I Feel Pretty
Loren: So it's millennial Shallow Hal? I have to imagine then it'll have the same problems. Couple that with the Schumer backlash and I think I'm out.
RDT: I'm not a Shallow Hal fan at all. This is rubbing me the same kind of wrong way.
The Lady™: Jen totally hit the nail on the head, and I 100% agree. *see below*
Jen: There are a lot of think pieces out about how this is anti-body-positivity and Amy Schumer has a lot of privilege, etc. all before anyone's seen the actual movie. I'm really curious to check this out, I feel like it could be a very positive or very negative experience and I'm interested to see how I feel about the actual movie rather than just the trailer. Also, Aidy Bryant is the best thing ever.
---
Traffik
Loren: At first I thought this was going to be part of that sub genre of films, the Black Psychological Thriller. But instead it's a modern take on the city folk in the country thriller/horror/action movie. Like a Get Out meets The Strangers meets Sons of Anarchy. I think I'm in.
RDT: An old school adult action thriller? I could see myself giving it a watch on a boring Saturday afternoon.
The Lady™: Yeah…no thank you! Racism is horrifying enough as is, I don't need a horror movie to remind me  it can get worse.
Jen: It's good to see Coach Tomlinson acting again. Good for him.
---
Little Pink House
Loren: I like Catherine Keener a lot and it's a movie about my home state of Connecticut but I still don't think I'm going to see this. I'll probably just watch Up instead.
RDT: I dunno. It just looks so…..standard…..?
The Lady™: I'd prefer to watch this as an HBO style documentary with the real people.
Jen: Is this Catherine Keener's Erin Brockovich? I was more sucked in by this trailer than I usually am with stories like this, I might have to give it a watch.
---
Limited Release
Khido Khundi
(Turn on Closed Captioning)
Loren: That's the most intense movie about Field Hockey I could ever imagine.
RDT: Damn. Yeah. Like, it's just field hockey, right?
The Lady™: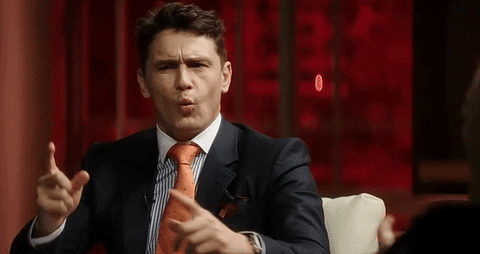 Jen: Wow! Loren is right.
---
Genesis
Loren: What even is this movie? It looks like something that would go straight to whatever streaming service the BBC is trying to put out.
RDT: Well doesn't that just look like a shitty episode of Black Mirror.
The Lady™: Did they just say first chapter?!! This trailer has covered so much ground I'm not sure there's anything left for the movie.
Jen: Looks like they were playing "sci-fi" mad libs to come up with this script. Creepy scientist, post apocalyptic setting, android run amok, Biblical allegory, etc.
---
Corbin Nash
Loren: Wow. Lot's to unpack in this one. First off Drag Vampire Corey Feldman. Secondly, White Blade. Third, who do Malcolm McDowell, Rutger Hauer, and Bruce Davidson owe money to? This looks so ridiculous that now I'm kinda curious.
RDT: Is Dean Jagger someone I should be aware of? If Rick screens it, sure. Otherwise, I'm out.
The Lady™: There's no way in hell I'm paying actual money to see this. But I'm very excited to get so bored/drunk one day that I watch it, and it haunts me forever.
Jen: They should have called this Boat Payment: The Movie.
---
Bharat Ane Nenu
(Turn on Closed Captioning)
Loren: What!?!? That's a political movie?
RDT: Meh.
The Lady™: This cinematographer has a crazy boner for slow-mo action shots and focus pulls.
Jen: That guy is SUPER hot. That is all.
---
Beyond the Clouds
Loren: Big week for Indian cinema. This at least looks a little more straight forward. I think the lesson we can learn here is don't run drugs.
RDT: Meh 2.
The Lady™: I dunno…it took a dark turn that I wasn't expecting, and somehow hooked me. If it pops up on streaming, I'll give it a watch.
Jen: Thanks, Loren, The More You Know…
---
https://www.youtube.com/watch?v=oUWXfs18KXY
After Auschwitz
Loren: That's a bit of a roller coaster to say the least. But I'm glad their stories are being told. I'll try and keep this on my radar to catch when it hits streaming.
RDT: Too many docs, yet again.
The Lady™: It'll break my heart to watch it, but it's so important I can't not. These stories STILL need to be told, their voices something I desperately wish the world would listen to.
Jen: I'm definitely going to check this out. I'm fascinated by how they moved on and started their lives after the horror of the Holocaust. And that ending line, how painful, but perhaps true, maybe we haven't learned anything from it.
---
TV/Streaming
NETFLIX
Kodachrome
Loren: That looks pretty good if not wholly standard. If I'm ever in the right mood I may check it out. One thing though, I will never buy Jason Sudeikis and Elizabeth Olsen as a couple.
RDT: Loren nailed it. Great cast, but looks unimpressive.
The Lady™: I've been pretty excited about this film for a while. Still in!
Jen: Ed Harris might get me in the door on this one, but I'm not running out to see it. Wait, it's streaming, huh? Well, I'm not running in to see it either.
---
Mercury 13
Loren: Women Astronauts? Well I never.
RDT: Still too many docs…..but I just might give this one a watch.
The Lady™: I should care about this, and I just don't. Sorry ladies.
Jen: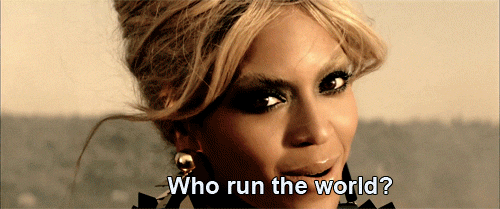 ---
Aggretsuko
Loren: Adorable and soul crushing!
RDT: Not an anime guy.
The Lady™: I love red pandas, and I love (laughing at) metal. Why don't I love this?
Jen: Check it out Dad, another one for you!
---
Natasha Leggero & Moshe Kasher: The Honeymoon Standup Special
Loren: Oh this is already in the queue. I'll probably have already watched it by the time you are reading this.
RDT: I love Moshe Kasher……
The Lady™: Love love love love love love loooooooooove these two so much!!
Jen: Sure, this has fun falling-asleep to stand up written all over it.
---
HBO
https://www.youtube.com/watch?v=sjVqDg32_8s
Westworld Season 2
Loren: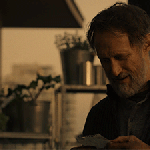 RDT: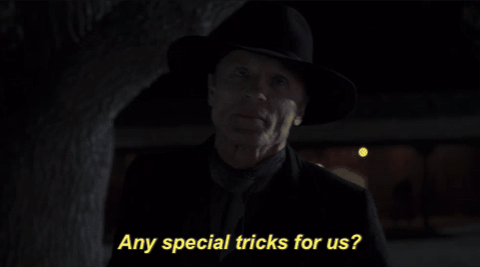 The Lady™: 
Jen: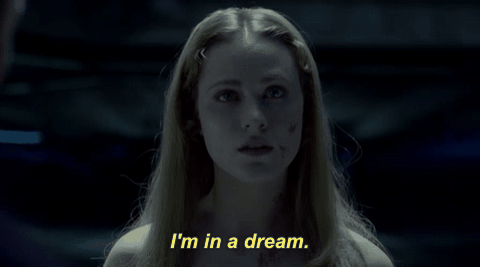 ---
So that's your upcoming weekend in review. Let us know what you saw, liked and/or hated.
As always, you can find us on Facebook at facebook.com/hollywoodpicturenews, Instagram at instagram.com/hollywoodpicturenews, or @HWPicNews on Twitter. And send in your questions/comments to questions@hollywoodpicturenews.com.
From Hollywood,
–Loren, RDT, The Lady™, and Jen