Welcome to the Weekend Watch. Where we try to point you towards the best ways to spend your viewing time (or, at least, steer you clear of the garbage).
Movies
Wide Release
First Man
Loren: Yeah, that looks pretty incredible. It's not something I'd normally seek out but I think this one is going to be hard to miss.
RDT: Looks like we're swinging back into "good movie" season. Count me very much in for this.
Rick: Yep. Definitely checking this out in theaters.
Jen: Well that looks fantastic.
---
Goosebumps 2: Haunted Halloween
Loren: Nope. If it was an Are You Afraid of the Dark? movie then I'd be all about it, but Goosebumps was even too kidsy for me back then.
RDT: I watched the first one because I'm a fan of Jack Black. It was fine. This one looks fine, too.
Rick: I missed the boat on the Goosebumps books. By the time those were a thing I had been reading Stephen King novels for about five years. I'm sure these flicks are fine, but I don't have the nostalgia for this I.P. like a lot of people do.
Jen: Similar to Rick, I feel like I'm just a little too old to wax nostalgic for this, but I'm sure there's a bunch of 90s kids who will love it.
---
Bad Times At The El Royale
Loren: I'll ignore the fact that my nemesis is in this and freely admit that I'm super on board for this one.
RDT: I've been looking forward to this since the first trailer. Maybe next weekend (I'm very busy this weekend), I'll do a double feature of this and First Man.
Rick: Excellent cast and I love me some modern noir, but there have been a lot of movies like this in the last decade or so, and precious few of them have landed. Call me cautiously optimistic.
Jen: This isn't usually my type of film, but I really enjoyed the heck out of that trailer so, yeah, I think I'm going to check this out.
---
Limited Release
Beautiful Boy
Loren: Also not a typical flick for me to go see but this looks pretty great. I'm glad that there's been an upswing in talking about mental health recently.
RDT: Yeah, what Rick (and maybe Jen?) said.
Rick: Controversial opinion: I think I love dramatic Steve Carell more than comedic Steve Carell. Absolutely in.
Jen: This looks wrenching and well acted. I'm sure I'll be seeing this on an academy screener in a couple of months.
---
The Oath
Loren: Wow. No thank you. I think Tiffany Haddish has become the female Kevin Hart for me. But good for the Barinholtz boys I guess.
RDT: I like the Barinholtz boys, but didn't love this trailer. I shall pass.
Rick: Nope. I'm good, thanks.
Jen: This is sort of a comedic version of The Purge meets our actual reality. Yikes. Too close to home.
---
Stella's Last Weekend
Loren: I guess it's family weekend here at HPN. I don't do well with pet death, even when it's planned. So no matter how "good" this movie is, I won't be checking it out.
RDT: That movie is all over the place. Those dudes look familiar, but I can't place from where and I'm not looking it up. Now pardon me while I go play with my dog, Chuck.
Rick: I'm far more interested in the dog than the human characters, and I have a feeling the dog is barely in the movie. Pass.
Jen: I checked out halfway through this trailer. Good to see Caputo out of Litchfield though.
---
Son of Manjeet Singh
Loren: Yeah, there are too many other Bollywood movies out there above this one. I doubt this even cracks the top ten for me.
RDT: Yeah, I'm sorry but…..I'm not even gonna watch that trailer. ¯\_(ツ)_/¯
Rick: This honestly looks well acted, but I know that I'll never get around to watching it.
Jen: What Rick said.
---
Sadie
Loren: I might wait to hear more personal reviews of this before deciding if I'm just going to read the wiki to find out the basic story.
RDT: Yeah, I'm into that trailer. I'll definitely keep that on my radar.
Rick: I love me some Melanie Lynskey and want to know just how dark this story gets. Count me in.
Jen: That's a great looking cast. I will look for this one on streaming for sure.
---
Look Away
Loren: I love the mirror gag. It reminds me of one of my favorite creepypasta gifs. https://i.imgur.com/v3oAqkH.gif I can't wait to watch this at Rick's house. Let's see we can pair it with…. The UK's Tormented from 2009 or with The Rage: Carrie 2 if we're looking for something awful.
RDT: Not gonna watch this one either, but for different reasons!  ¯\_(ツ)_/¯
Rick: That looks stupidly trashy and I cannot wait to see it.
Jen: Jason Isaacs and Mira Sorvino? Interesting choices, but I'm not going to see this.
---
Late Life: The Chien Ming Wang Story
Loren: Yeah, this feels like more of a self promotion than an actual doc about the rise and fall (and rise?) of a player. I don't think I'll bother with it.
RDT: I'd rather watch Bull Durham or Field of Dreams or The Sandlot again.
Rick: While I still enjoy baseball, I haven't followed it with any regularity in years. I think I'd rather read a Sports Illustrated article about this story than sit through this doc.
Jen: Too many docs about subjects I feel more strongly about than baseball to spend time on this one. No offense, Wang.
---
Kinky
Loren: 
RDT: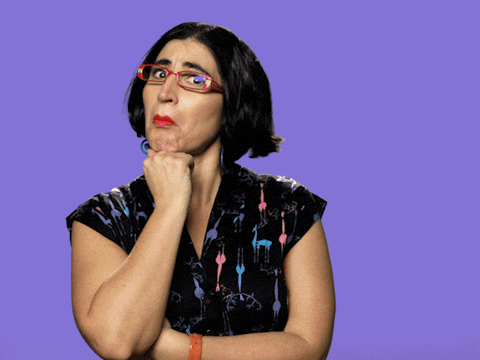 Rick: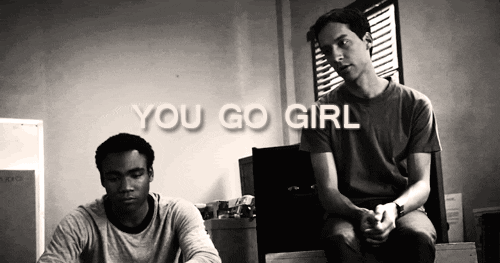 Jen: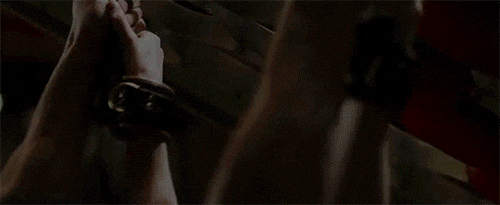 ---
I Still See You
Loren: Another week, another Bella Thorne movie. I dig the concept but this doesn't look to live up to it. Pass.
RDT: I have no idea why Bella Thorne is famous.
Rick: I'd have bet you a dollar that this was a remake of a Japanese movie, but I'd have lost that bet. Regardless, I like the concept, but this is undoubtedly a cookie cutter horror-thriller. Unless I'm super bored one night I'm passing on this.
Jen: This concept looks very like a YA book… I was right!  I should have made a bet with Rick on this one. This looks… fine but I'm going to pass.
---
Bigger
Loren: The cast is a good group of mostly TV people, but this looks like it should have landed on the small screen to go with them. I don't know that I care about this story enough to search it out.
RDT: Coming to The CW next season: The Young Schwarzenegger Chronicles!
Rick: I like most of this cast, but I'd rather go back and watch an actual body building doc like Pumping Iron.
Jen: Was that Tom Arnold I spied in there? Taking a page from Rick, I'd rather read an article about this than sit through this docudrama.
---
Better Start Running
Loren: That's a pretty interesting cast for a movie that looks fairly onenote. I'm only checking this one out if I'm forced at gunpoint by film critics.
RDT: In no way do I even remotely believe that guy could be the grandson of Jeremy Irons. Also, this looks kinda like that Selena Gomez movie from a couple years ago. She's hitchhiking or something. ¯\_(ツ)_/¯
Rick: This is ultimately a comedy, right? The tone feels really off to me. Pass.
Jen: Meh, this is doing nothing for me, if the reviews are great maybe I'll seek it out eventually.
---
TV/Streaming
NETFLIX
Mo Amer: The Vagabond
Loren: I can't see this getting anywhere near the top of my stand-up list.
RDT: Webster's dictionary defines "comedy" as, in part, "humorous entertainment." I found this trailer to be neither.
Rick: I was so distracted by his weird checkered shirt that wasn't tucked in that I didn't hear a word he said.
Jen: No thanks.
---
22 July
Loren: Man, Paul Greengrass sure loves to make movies about modern tragedies. I think I got enough of this story when it actually happened. I don't need to see a dramatization of it.
RDT: Yeah, I'm good. Thanks!
Rick: Wait. This is a Netflix movie? I could have sworn this was going to theaters. Anyhoo, so long as this is stylistically more United 93 than The Bourne Supremacy I'm totally in for this.
Jen: Wasn't there just a movie about this? Is this it, is this what I was thinking of? Just checked there is a Norwegian movie that was just released telling the same story. I really don't think I can sit through either of these.
---
Fightworld
Loren: I like my fighting leagues with predetermined decisions and extravagant entrances. You know like, boxing.
RDT: I'm a lover not a fighter.
Rick: I appreciate that this is focusing on a variety of fighting styles. I'll definitely give this a go.
Jen: I do like how global this is and the message they're trying to express, but I am definitely not the target audience for this one.
---
ReMastered: Who Shot The Sheriff
Loren: Seeing as reggae is one of my least favorite forms of music, I doubt I'll be watching episode one of ReMastered. If there's a subject I care about then I'll probably check it out. It's as simple as that.
RDT: Pass!
Rick: I really have no interest in this story.
Jen: Hmmm, if this were a movie I'd be in, but as a series, maybe I'll give the first episode a watch before I decide.
---
Apostle
Loren: Damn, that looks disturbing. I like it. I got a serious Wicker Man vibe from it. I'll have to be in the right mood for it but I'll keep my eye on it.
RDT: Pass!!!!
Rick: Anything Gareth Evans directs immediately has my interest.
Jen: Hmmm, I may have nightmares from the trailer alone. No thanks.
---
https://www.youtube.com/watch?v=G9OzG53VwIk
The Haunting of Hill House
Loren: Yes please. That looks like a atmospheric and creepy ride. In.
RDT: Maybe…..?
Rick: My only real fear with any Netflix series is that they plod on for too many episodes. I have faith in director Mike Flanagan (Oculus, Hush), but this looks like it diverges greatly from the source material. I'll at least give the first episode a go and see how I feel.
Jen: I'm not a big horror fan, but this looks more creepy than gory, so maybe I'll give the first episode a go and see where I land on it.
---
The Kindergarten Teacher
Loren: Can someone explain this to me please. It feels like she's falling in love with a six year old's genius and that really creeps me out.
RDT: Well doesn't that just look all kinds of fucked up. …….in…..?
Rick: This got excellent reviews coming out of the Toronto International Film Festival. I've been looking forward to this one.
Jen: Yes, I saw this trailer a while back and have been looking forward to this for a while. Maggie Gyllenhaal has some awards coming her way for sure.
---
Feminists: What Were They Thinking
Loren: I hope this is a sign of a swinging back away from the horrors of the last two years.
RDT: Yes, please.
Rick: Definitely. Give me all of the history and hope for positive change.
Jen: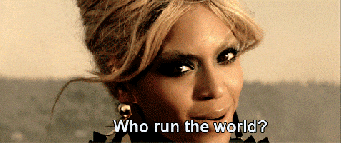 ---
The Curious Creations of Christine McConnell
Loren: I'm so happy to watch this show starring the Future Ex Mrs. Rick! I love a good spoopy show and it feels very perfect that it's dropping on The Lady™'s birthday. So very in.
RDT: I don't understand what this show is. And there's too much alliteration. BUT! I've seen Christine McConnell's posts in reddit and she's definitely talented. Color me…. curious. Hahahahahahahahha!!!!!
Rick: Feels almost like the original Sabrina TV series. I am okay with that. Also, did Dita Von Teese show up about half way through that trailer?
Jen: I love this. A cool cooking show with a crazy narrative twist. And puppets! I'm totally in to watch this in the run-up to Halloween.
---
HULU
Light As A Feather
Loren: Woof that last "scare" looked terrible. I feel like I've seen this movie a hundred times already and with plenty of other Halloween fare out there I won't even remember this one exists by the time I'm done typing this.
RDT: If I'm gonna watch a horror show, it's gonna be the Netflix one.
I'm not gonna watch a horror show.
Rick: Frankly, I'm surprised something like this didn't come out during the late 90s horror resurgence. This looks like it could have been released right on the heels of Urban Legend and I Know What You Did Last Summer. Like a lot of the horror output from that era this looks like pretty standard fare. Meh.
Jen: Rick nailed that one.
---
HBO
https://www.youtube.com/watch?v=dkpcaGFhzCg
Pod Save America
Loren: Reads Rick's entry… I CERTAINLY HOPE SO!!!
RDT: He said "popular," Loren. Calm down.
Rick: Are all popular podcasts becoming TV series now? This is not something I listen to, so I'm not inclined to watch.
Jen: Yes, yes, yes! I do listen to this podcast and all their ancillary podcasts as well, psyched to see these guys get a larger platform.
---
AMAZON
The Romanoffs Season 1
Loren: That's an excellent cast for a show that I have very little interest in.
RDT: This will slot right in with the other Amazon shows I forget to watch (Oh, hello, Sneaky Pete! Have you met Man in the High Castle? He's over by Bosch and Jack Ryan. Go say hello!)
Rick: I'm interested in this, but not overly excited. I'm going to wait and read a couple of reviews before I invest in it.
Jen: Great cast and I usually end up enjoying anthology series, so I'll give this a go.
---
So that's your upcoming weekend in review. Let us know what you saw, liked and/or hated.
As always, you can find us on Facebook at facebook.com/hollywoodpicturenews, Instagram at instagram.com/hollywoodpicturenews, or @HWPicNews on Twitter. And send in your questions/comments to questions@hollywoodpicturenews.com.
From Hollywood,
–Loren, RDT, The Lady™, Rick, and Jen