Welcome to the Weekend Watch. Where we try to point you towards the best ways to spend your viewing time (or, at least, steer you clear of the garbage).
Movies
Wide Release
Blockers
Loren: I mean, do I want to see John Cena ass chug a beer? Kinda. Am I going to run out to the theater to see this? Absolutely not.
RDT: Look, I was very pleasantly surprised by Game Night. This could be the same… Or it could be The House. If reviews are decent though (and they seem to be), I'll keep it on my radar (or maybe go see it Saturday afternoon).
Jen: I didn't want to laugh at that, but… oh God, I might actually see this movie? I mean I have a daughter so may as well prepare myself.
---
A Quiet Place
Loren: I really dig the concept here I just hope that it can sustain through a 2 hour movie. And, hey, good for John Krasinski in his second outing as a feature director to get a big budget/high concept horror movie.
RDT: Well, Loren, I'm happy to report it's only 95 minutes. A couple reviews I've read said it's one of the scariest movie ever, likening it to Jaws and The Birds. As such, I will likely watch this, through my fingers, from Rick's kitchen, maybe this fall.
Jen: This looks awesome. I love the silence and can imagine myself not even wanting to move in the theater to make a sound. This will probably be an amazing movie going experience and I think I might make it out to the theater for it.
---
Chappaquiddick
Loren: I don't know that I need to know the untold true story here. I feel like I already know everything I need to.
RDT: I am all set, thanks.
Jen: That guy really looks like Ted Kennedy. Good casting! I have few other feelings on this film.
---
The Miracle Season
Loren: It's good that women athletes are getting movies about them too. It only took until 2018 to happen, but at least it's happening.
RDT: Like Jen said below, that trailer reveals waaaay too much. But it looks good nonetheless. I'll give it a watch eventually.
Jen: After watching this trailer I watched the HBO "Real Sports" about the true story. It looks pretty accurate, but c'mon trailer, what's left to learn from seeing the movie?
---
Limited Release
You Were Never Really Here
Loren: You'd think I'd be really into this movie, but I'm not sure that I want to watch bearded Joaquin Phoenix beat people to death with hammers for 2 hours. Call me crazy. It got some love at Cannes so maybe if I'm in the right headspace I'll check it out, eventually.
RDT: I'm somewhere between Loren and Jen on this (I mean, obviously, since Loren is above me and Jen below, but also in regards to my opinion). I should be into it, but it feels overplayed.
Jen: Guys, have I mentioned how over assassin/contract killer stories I am? Very over.
---
The Humanity Bureau
Loren: 
RDT: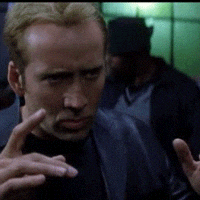 Jen: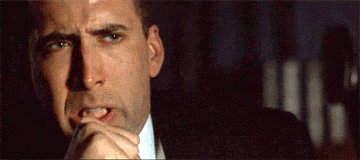 ---
Sweet Country
Loren: I wish I was more into a race movie about 1920s Australia but I'm just not.
RDT: Little too niche for me. Thanks.
Jen: This looks like a painful watch. A lot of accolades and a still relevant story should bring in the viewers, but I'm likely not one of them.
---
Spinning Man
Loren: James Bond, Memento, Will Hunting's Girlfriend, AND Phil Coulson? Still not enough to get me to see this fairly paint by numbers thriller.
RDT: That is, quite possibly, the worst superhero movie trailer I've ever seen.
Jen: To the wikipedias!
---
Lean On Pete
Loren: That looks like a really sweet update on the kid/animal drama sub genre. And it's A24 who rarely miss. Might be good.
RDT: I'll always give A24 stuff at least a shot.
Jen: I'm just not a horse person. ¯\_(ツ)_/¯
---
TV/Streaming
NETFLIX
Amateur
Loren: This looks rather formulaic and I can almost guarantee the happy ending but it doesn't look any worse than most of the other Netflix Original movies. So there's that.
RDT: Looks interesting enough, but I have enough shows to watch already. Unless buzz is amazing, I doubt I'll give it a shot.
Jen: This doesn't grab me, but I'm sure there's an audience for it. I do agree collegiate athletes should be able to make money though, so we have that in common, show.
---
Ram Dass, Going Home
Loren: I know nothing about Ram Dass and, unfortunately, I think it's going to stay that way.
RDT: Ram Dass would be a pretty good porn name.
Jen: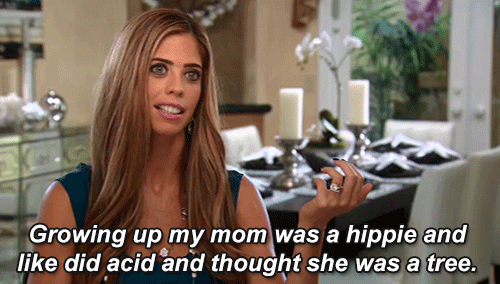 ---
Seth Rogen's Hilarity for Charity
Loren: I like a lot of those people so I'll most likely check this out.
RDT: Much like my cohorts, I'll give it a shot.
Jen: It feels like there will be something for everyone to enjoy in this special. I'll give it a whirl.
---
Fastest Car
Loren: This feels like a show one of the production companies I used to work for would have done. It's an interesting concept, I just never end up watch reality content on Netflix.
RDT: Not a car guy. Pass.
Jen: This feels sort of like an American Top Gear. I think they already did an American Top Gear so I'm sort of fine without watching this.
---
Reboot: The Guardian Code
Loren: I actually really liked the original Reboot from the 90s, this just looks terrible though. It really has nothing to do with the original, which had zero live action in it. If I wanted to watch a 22 min. series about protecting the internet I'd watch Tron: Legacy instead.
RDT: Never watched the original.
Jen: So, Tron meets the Power Rangers?
---
HBO
Paterno
Loren: Al Pacino is definitely playing a whole list of different types characters in his later years, but his performance alone isn't going to get me to watch this. I don't have too much sympathy for Joe Paterno.
RDT: Jen hit the nail on the head for me with this one.
Jen: No thanks. I don't love modern-day Pacino and re-living this story holds no sway for me.
---
HULU
National Treasure: Kiri
Loren: This is not the National Treasure sequel that I was hoping for.
RDT: Loren made the same joke I was going to make.
Jen: I was confused by the title, this is apparently the second season of a limited series show from the UK. I don't know if I can do another British dead child show after Broadchurch.
---
Amazon
All or Nothing: The Michigan Wolverines
Loren: So it's Hard Knocks and Last Chance U but at Michigan. Got it.
RDT: Sports. Pass. Get it?
Jen: Meh?
---
So that's your upcoming weekend in review. Let us know what you saw, liked and/or hated.
As always, you can find us on Facebook at facebook.com/hollywoodpicturenews, or @HWPicNews on Twitter. And send in your questions/comments to questions@hollywoodpicturenews.com.
From Hollywood,
–Loren, RDT and Jen