Welcome to the Weekend Watch. Where we try to point you towards the best ways to spend your viewing time (or, at least, steer you clear of the garbage).
Movies
The Mummy
Loren: I usually like shit like this, but this looks pretty bad. I'm with Jen. I would love a good League of Extraordinary Gentlemen movie. It's too bad this probably won't be anything like that.
RDT: I want to see a whole movie version of the trailer Rick posted below. That being said, I'm sure I'll see this eventually. Maybe in the theaters. Maybe.
Rick: Early reviews are not terribly kind, but I'm still curious. Even if this is completely terrible, we still got this hilarious IMAX trailer out of it:
Jen: I really want a good League of Extraordinary Gentlemen movie but I think the Universal Monster Movie Extended Universe (UMM EU?) is the closest I will get. So I'm going to try and hold on to my optimism for this one.
---
It Comes At Night
Loren:
RDT: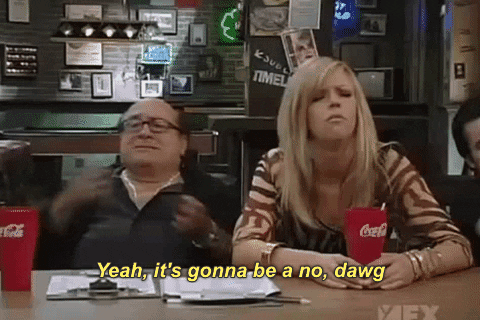 Rick: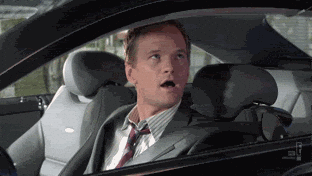 Jen: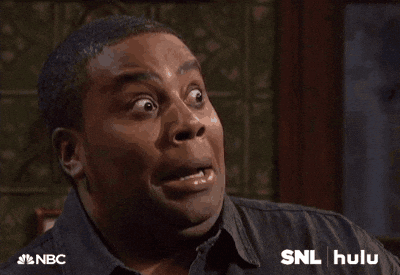 ---
Megan Leavey
Loren: I mean, at least it seems like the dog isn't going to die. That's more than can be said for a lot of movies that look like this. For my feelings refer to RDTs GIF from the last movie.
RDT: That just looks cliche´ as fuck.
Rick: Eeeh. I enjoy Kate Mara, but I feel like an in-depth article or news piece would be hold my interest better.
Jen: Military movies are not my cup of tea, but I am always happy to see a female-led film.
---
My Cousin Rachel
Loren: This is not the era of period piece that I'm into. I like all the twists and turns but I kinda feel like you get most of the story out of that trailer. Meh?
RDT: I'm sorry, but I got bored halfway through the trailer and bailed.
Rick: You had me at "From the author of The Birds and Rebecca".
Jen: My interest is piqued, at least, piqued enough to check out the Wikipedia summary, actually seeing the movie is more of a maybe for me. Is that a run-on sentence?
---
11:55 (Limited)
Loren: I dig the concept. At least it's a different take on the coming home after war trope. If this gets good buzz I may check it out down the road.
RDT: I'm down for a solid, adult, crime drama. This looks like it could be that.
Rick: I watched the trailer twice and I just can't drum up any enthusiasm for this movie.
Jen: It's hard for me to take this seriously when the killer is Titus's boyfriend, Mikey Politano, from Unbreakable Kimmy Schmidt.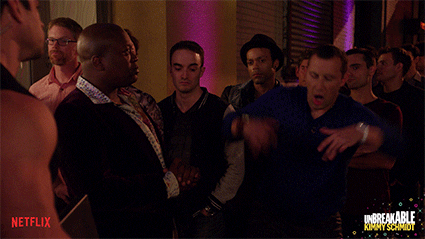 ---
As Good As You (Limited)
Loren: I know that I'm not the audience for this, but it also just looks… I don't know… plain.
RDT: I have no opinion about that trailer. Looks fine.
Rick: I see what's going on here, but the trailer is doing a terrible job of conveying it. I'm willing to look past the awful advertising to give this a shot.
Jen: This week this was the movie I forgot to comment on. And there it is.
---
Awakening the Zodiac (Limited)
Loren: I'm interested in making the Zodiac Killer a modern day action thriller but this looks a little pedestrian. Maybe on a rainy Sunday (hey, we get those in LA occasionally) sometime down the road.
RDT: Does this really need to be told again?
Rick: To its credit, it looks well made, but I'd rather watch David Fincher's Zodiac instead.
Jen: I agree with Rick. I don't really need a mostly-fictional account of this story when Fincher's mostly accurate story was so good.
---
The Hunter's Prayer (Limited)
Loren: Is Sam Worthington the one we hate? Or is that still Jai Courtney? Anyway, this looks like a serious version of Mr. Right but not as good as that concept. Solid meh.
RDT: Sam Worthington is one of those actors I always confuse with another actor, and I'm pretty good with actors. As for the movie, meh.
Rick: Soooo…It's The Professional mixed with John Wick? Jonathan Mostow is a good action director, but I'm not convinced this is going to be worth it.
Jen: This trailer did nothing for me.
---
I Love You Both (Limited)
Loren: You know that fantasy that some guys have about sleeping with twins? Do you think they realize that it's incest for the twins? Is that why they're into it? Oh, this is a movie.
RDT: Definitely a unique love triangle, that's for sure. I doubt I'll see it in theaters, but I'll give it a watch eventually.
Rick: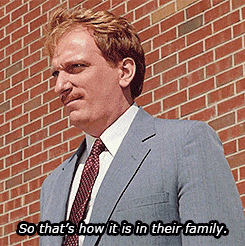 Jen: I'm getting a real Lannister vibe here.
---
The Hero (Limited)
Loren:
RDT: That looks pretty damn good.
Rick: I wish I was cool enough to have Sam Elliott narrate my life and/or grow such a majestic mustache. I'm in for this.
Jen: I'm over the May-December romance angle, but at least this acknowledges it and Sam Elliott is pretty badass. I'll give it a go.
---
Beatriz At Dinner (Limited)
Loren: Maybe? That's all I got.
RDT: Great cast. But, I dunno, blah.
Rick: Excellent cast and Mike White (Chuck and Buck) is deft at uncomfortable drama. Sign me up.
Jen: It's hard to buy Salma Hayek as dowdy, but they give it a valiant effort. This trailer hooked me in, I'm with Rick, sign me up!
---
Abacus: Small Enough to Jail (Limited)
Loren: It's going on The Doc Doc™ but it's going to make me mad.
RDT: Interesting enough story, but I'm just not sure I'll ever get to watching it.
Rick: Despite the fact that I know it's going to make me angry, I still want to see this.
Jen: This looks painful but important to watch.
Streaming/TV
Shimmer Lake (Netflix)
Loren: Looks alright. I may check it out, but if what RDT says it's true, the backwards storytelling thing might be too much.
RDT: Looks Coen Bros.-esque, but I'm not sure that's a good or bad thing. The blurb below it says it's told in reverse. Feels a little gimmicky. I'll throw it in the queue nonetheless.
Rick: This is right in my wheelhouse. In the queue it goes.
Jen: Yep. I'm in and not just because I love Rob Corddry. The rest of the cast looks great too.
---
Orange is the New Black – Season 5 (Netflix)
Loren: The pilot for this show made me so uncomfortable. Why was everyone just alright with Piper going to prison? I did not watch past that.
RDT: I am at least 2 seasons behind and unlikely to catch up.
Rick: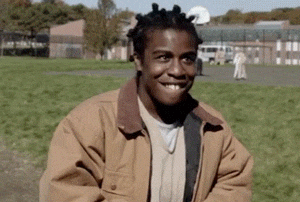 Jen:
---
My Only Love Song (Netflix)
Loren: Why are Volkswagens always becoming sentient?
RDT: Interesting premise. American remake please.
Rick: This looks ridiculous enough to at least check out the first episode.
Jen: Um, what?
---
Le Mans: Racing is Everything – Season 1 (Amazon)
Loren: I'm not really into car racing. The closest I ever got was watching Top Gear. I don't think I'll ever see this.
RDT: Guys! Guys! Amazon Prime Video is coming to Apple TV! And, when that happens, I will catch up on all the Amazon original and exclusive shows I'm constantly forgetting about.
Rick: I'm a big car guy, but not a huge racing guy. This looks engrossing, though. I'll add it to the queue.
Jen: My husband has turned me on to F1 and while this isn't part of that circuit it's certainly a relative. I'm interested to learn more.
---
I'm Dying Up Here (Showtime)
Loren: It's too bad this is getting pretty awful reviews because it's right up my alley. I might still check it out eventually though.
RDT: I have heard terrible things about this. So, Crashing on HBO will remain my stand up comedy show of choice.
Rick: This makes me want to pull out the underrated Tom Hanks/Sally Field flick Punchline (1988). Or Lenny (1974). Or maybe The King of Comedy (1982). I'm not really sold on this series, though.
Jen: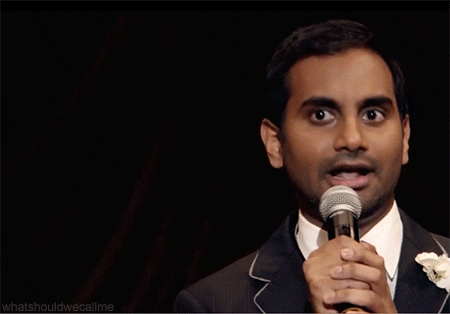 ---
So that's your upcoming weekend in review. Let us know what you saw, liked and/or hated.
As always, you can find us on Facebook at facebook.com/hollywoodpicturenews, or @HWPicNews on Twitter. And send in your questions/comments to questions@hollywoodpicturenews.com.
From Hollywood,
–Loren, RDT, Rick, and Jen